Reality Television Genre and the Moral Implications the Genre Raises Essay Sample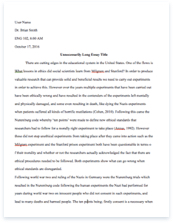 The whole doc is available only for registered users
OPEN DOC
Download Essay
A limited time offer!
Get a custom sample essay written according to your requirements urgent 3h delivery guaranteed
Order Now
Reality Television Genre and the Moral Implications the Genre Raises Essay Sample
What is reality television? Well reality television started in the 1990's and from there onwards it has become the most rapidly growing programme format. Reality television has been mixed together to make other subjects such as game shows (Big Brother), soaps (Eastenders) and documentaries. These programmes mainly Big Brother are always under surveillance in the house. All together there are 31+cameras, 26+ microphones and it is on 24 hours a day, every day.
Reality television is a programme/series where the viewers watch other people in their environment or in another environment and you see them acting in their life style on live television. Reality television comes in many different forms, but the most seen one is a fly on the wall documentary; this is where you see people in their or another environment all the time with no escape; it's like they are trapped and cannot get out until the programme has totally finished (Big Brother or I'm a celebrity get me out of here)
Today's reality television programmes are different from the first ones in 1990. Today's ones are stricter, like in Big Brother, they are restricted from doing many things in the house. They make sure they don't do this by putting 31+cameras in the environment so Big Brother is able to get every bit of detail from the house hold, and they have 26+ microphones so Big Brother is able to listen to every conversation and make sure the contestants are not talking about issues they are not allowed to talk about such as evictions. To make more people watch the show, Big Brother always give the contestants alcohol to make the viewing much better. I think that to make sure the contestants are not doing anything they shouldn't be doing is good because it keeps the house hold under control and gives it it's game show approach. I think there should be alcohol in the house so it gives the viewers an exciting and unpredictable programme at the time.
Reality programmes like Big Brother have lots of positive and negative responses. It has positive responses like "dramatic viewing, with moments of real conflict" and "a good mix of different types of people." But with the positive responses comes the negative responses like "it is an edited view of an artificial situation" and "it has boring people trying to become celebrities," like in the third Big Brother Jade Goodey was a nobody and now she is on most of the magazines and newspapers and is regularly talked about. But when you come out of Big Brother it isn't always luxury, some people don't get their life back. The impact from other people to their life makes their life ruined, so they either have to move to another place or try to get through it. This is because the impact when coming out of the house for all of the contestants, is either hard or good, but when it's a bad outcome for the people they can't really cope always being called names down the street and getting booed so they leave that area or even the country.
I think reality television is a very clever and effective idea. I think this because you get to see what happens to the people in the house, like if they can cope or if they crack from being trapped in an artificial environment. It gives us a good programme because it has; humour, suspense, romance, sudden dramatic changes and it makes you feel you're in their shoes.
The success of reality television programmes has increased over the past few years. This is because these shows are now giving us extra, like instead of normal "Big Brother" there now is "Celebrity Big Brother" and now there is "I'm a celebrity get me out of here." I think that because we are now seeing celebrities in a sudden change of their life, like in "Celebrity Big Brother" they have changed from being rich, with all the food and money to hardly any food, and hardly any money to spend, and now they have to do tasks to get money and food for themselves so they can survive in the house.
Also "I'm a celebrity get me out of here" they go from a luxury, cool lifestyle to living in a damp, moist jungle. We like to see this on the television because it is humorous when a person in an excellent lifestyle moves to their worst nightmare. We like watching people suffer and crack at a game show they signed up to be in. It makes them regret what they have done and the viewers get to watch them suffer for their mistakes on the show.
This genre of programmes is really aimed at teenagers to adults. I think it is aimed at these ages because it gives the viewers good television, it makes us stop and think about our own life and see our life in a different way. It shows us what not to do in those kinds of situations, and what to do. It makes us more proud of our selves and confident because bad things are not always being said about us and we are not plastered over the front of magazines and newspapers, and we are not always being watched by people.
We also get dramatic viewing at the same time from watching these programmes, we see people fighting, arguing, falling out and being upset and miserable. This gives viewers like a boost in their confidence and spirit because they are seeing people act in weird, amazing ways, while the people in the household are feeling the opposite to us.
The media supports these types of shows (reality television shows) because they sell more. For example if a newspaper says it has exclusive information on a characters background in the Big Brother house, then the people who watch the programme will go out and buy that because they want to know as much as they can about them. Also the media can make a fake character out of no-body, the media gets one characteristic of a person, twists and turns that and then publicises that and then that is what the people are now known as. They have been turned from a normal person into a fake person they never were; Jade Goodey one night complained ridiculously about one little problem and the media took the picture of the face she pulled. One person said she looked like a pig so they concentrated on that and now she is known as that pig from Big Brother.
As well as newspapers making celebrities out of no-body they are trying to get people to give information on any person in the house, about anything of those peoples lives. They want anything they can get on them, and they will probably be willing to pay for it as well. The media will probably pay for this information because they want to be the first to delve into their lives, and make a no-body into somebody. With the information they get from the people they are going to make up a bogus article about them and then sell those bogus copies and make loads of money. Like this year they are offering a large amount of money to the first couple on the Big Brother show to be the first people to have sex on live television. That is how desperate the media is to get some dirty information on any one in the house mates so they can sell more copies and make more money and advertise the show even more to make more people tune into the show.
Big Brother let the viewers get the most from every scene because they pack so much detail into a few seconds of television footage. In the title scene which lasts for 14 seconds there are 17+ shots with loads of different ways to show people what Big Brother is about. It shows bars in one scene which would tell the viewers that they are trapped, and in another scene it shows cameras and people being watched even in the bathroom, so this points out that where ever you are, when ever you are there, there are cameras watching you 24 hours a day, 7 days a week. To point that out they also have the eye to point out that you are always being watched by the big eye that is Big Brother.
They edit the eviction night from one hour into around about five minutes worth of information; they show what the people want to know and need to know so it will make the people tune in for the proper eviction later. In a five minute scene it shows the housemate who is going to leave rushing to get ready to leave the house, choosing their clothes, saying goodbye to their fellow housemates and getting their household items together ready to leave.
I think this format of programme has a very big future ahead of its self. I think this because there are a lot of new things which can be added to these shows. In Big Brother they can keep on adding new and better tasks into the house. They could reward the contestants more; give them more alcohol to make the environment in the house better for the viewers. When they have alcohol in the house it makes the viewing better because people say stuff which they don't mean and they do stuff they don't mean to do, so it spices up the viewing giving viewers much better viewing. The only thing that could stop programmes like Big Brother from being so big in the future would be if they get really boring people to come into the house, because this would ruin the programme because they would be no conflicts and no fun.