Rogers' Chocolate Case Study Essay Sample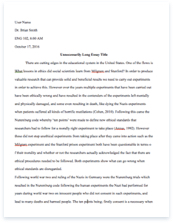 The whole doc is available only for registered users
OPEN DOC
Download Essay
A limited time offer!
Get a custom sample essay written according to your requirements urgent 3h delivery guaranteed
Order Now
Rogers' Chocolate Case Study Essay Sample
In order for Steve Parkhill to increase the growth of Rogers Chocolates by more then doubling its current size within the next 10 years, the following issues needs to be addressed: •How to establish an effective internal operating strategy relating to efficiencies in production and forecasting demand so that the company can better plan for the future. •How to increase brand awareness within Eastern Canada and other parts of the world so that the company can grow. •How to pick the most effective distribution channel to create the greatest growth so that they can increase profits.
Situation Analysis
The Canadian market size for chocolates was US$167 million in 2006 and was expected to grow every year by 2%. Where as the premium chocolate market is growing at a rate of 20% per year (Exhibit 1). There is a large range of competition within the premium chocolate market ranging from large companies to small local companies that have a niche product (Exhibit 4). With the growth rate of chocolate decreasing and a large increase in growth in premium chocolates, larger companies are entering the premium market by acquiring companies or launching new products (Exhibit 1). There is a difference in products between the companies, which has not led to any pricing wars. A high percentage of sales occur during the two months before Christmas. It could be problematic if companies cannot produce or forecast the demand during this busy period. Due to economies of scale, larger manufactures don't have to worry as much about newer competition (Exhibit 2). Customers are demanding for more organic products, as they are becoming more health conscious. They also want companies to practice good social responsibility by having environmental and human right concerns (Exhibit 1).
Decision Criteria
•A feasible plan to strengthen retail production
•Establish a strategy that will create brand awareness towards new customers
•Effectively distribute products to maximize profits.
Options
1)Focus on Online Retail Store
Rogers' Chocolates already has a great Website, they can utilize it and create more sales as it is only generating four percent of sales (Exhibit 1). This would be ideal as it has low costs to maintain the website and they are able to attract a younger demographic as they sell to online shoppers. They can promote this by giving discounts to customers who are purchasing online for their very first time. Another way they can attract more customers to purchase online is by rewarding customers who refer friends to purchase products through their online store. The disadvantage to this strategy is that customers will have to pay extra for shipping charges. If they can decrease the minimum order to receive free shipping, it might help deter customers from not shopping online. Another item that they would need to consider is online security and privacy.
2)Use the Winter Olympics to Create International Brand Awareness With Vancouver winning the bid for the Winter Olympics this gives Rogers' Chocolate an opportunity to show off its great heritage that it has with BC (Exhibit 1). It is Canada's oldest chocolate factory and BC's second oldest company. They can use this to attract tourists to witness a part of BC's history and by utilizing its stores that are located in Whistler, Granville Island and Gastown. With the increase in people entering Vancouver during this time, they can highly advertise these three locations as they are already tourist destinations and will also be holding many Olympic events in those areas. They should advertise their stores by putting ads into tourist's pamphlets and also Olympic pamphlets that show people where to go as they visit Vancouver. This will greatly help build awareness for the two Vancouver stores and help increase their expected sales.
3)Restructure Organization
Currently Kate Phoenix is overworked and is overseeing too many departments (Exhibit 1). An option is to further train the Retail Store Manager so that Kate can strictly stay in the office and allow the retail store manager handle Sam's Deli and drive products around stores. I would replace Ray Wong as his internal production planning system failed (Exhibit 1) and he is not able to handle his departments as they often indirectly report to Phoenix. I would train Bjorn Bjornson on how to use an accounting program so that information can be inputted into an electronic database so that the information can be used in other programs to help predict forecast and to be used in other powerful tools.
4)Implement Integrated Production Plan and Operation Control System I would advise Mr. Parkhill to hire a consultant or a new VP of Manufacturing to implement a new production plan so that they can measure their efficiency. By fixing the production plan it will help improve the companies ability to forecast demand as it's days in inventory turnover rate is quite high (Exhibit 3), this in turn will lead to fewer back orders.
Recommendations & Action Plan
I would recommend that Steve Parkhill replace Ray Wong and hire a new VP of manufacturing that would be able to implement a new production plan, as this is one of their biggest concerns if they want to continue to grow as a company. They need to be able to forecast demand and be more efficient, especially if they need to produce more products as they grow. I would then restructure the organization starting with the other two vice presidents, making them more efficient in their jobs. I would then start focusing sales towards the online retail site. There is an immense potential for growth in that area. They will need to start promoting their website by offering promotions to customers who purchase online to help increase traffic and create a loyal customer base.