Rural-Urban Migration Essay Sample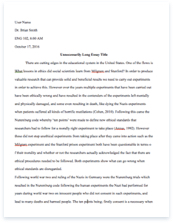 The whole doc is available only for registered users
OPEN DOC
Download Essay
A limited time offer!
Get a custom sample essay written according to your requirements urgent 3h delivery guaranteed
Order Now
Rural-Urban Migration Essay Sample
In poorer countries, many people from the countryside move to the cities. This is called rural-urban migration. There are so many reasons for this popular action. But it happens mainly because of better education and better standard of living. As it plays an important role in the growth and development of countries, rural-urban migration certainly has its positive effects. Firstly, more and more kids from rural areas will obtain better education. Education is necessary for the development of society. Only when we absorb more knowledge will we enhance our scientific and technological level. And then life will be better and easier for urban areas as well as rural areas. Secondly, massive population mobility is able to increase the demand of domestic market, which means it can promote the development of economy. From 1978 to 1999, Chinese economy progressed rapidly created by the history's largest flow of rural-urban migration in the world. There is no doubt that everything has its merits as well as drawbacks, so does rural-urban migration.
One of its negative effects is higher crime rate. When people move from the rural areas to the urban areas, they have in mind that they are coming to work and feed their relatives at home. It becomes a new story when their quest for employment becomes an illusion as there is no job to absorb them. To make ends meet, most people who migrate from the rural areas resort to stealing, armed robbery, prostitution, "drug pushing". That is really bad for the stability of the society. What is more, rural-urban migration indirectly makes our environment worse than before. Most of peasant lack for education. They throw away litter casually as if they are in their houses in the countryside. But things are quite different in cities compared with life in the rural areas. In 2008, one of the social institution in China did a survey. It was reported that 87% of the litter on the streets of Beijing were thrown by farmers. It is sad but real. In conclusion, I think we can't let farmers migrate to urban areas without limitation. In the view of negative effects of rural-urban migration, the government should strive to provide social amenities, facilities and jobs for the citizens in the rural areas avoiding people from countryside migrate to cities over the mark. (387 words)
References
1. <CAUSES AND EFFECTS OF RURAL-URBAN MIGRATION IN BORNO STATE: A CASE
STUDY OF MAIDUGURI METROPOLIS> Zainab Gimba, PhD and Mustapha G. Kumshe (BSc. MBA) May 2011 http://www.ajbms.org/articlepdf/ajbms_2011_1130.pdf
2. <What is the definition of rural-urban migration> Author unknown 2010 http://wiki.answers.com/Q/What_is_the_definition_of_rural_urban_migration 3. < Litter in Beijing>
Liang Xin 25 Dec 2012 http://www.farmer.com.cn/sh/jk/201212/t20121225_789517.htm