Ryanair and the macro environment it is operating in Essay Sample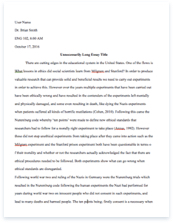 The whole doc is available only for registered users
OPEN DOC
Download Essay
A limited time offer!
Get a custom sample essay written according to your requirements urgent 3h delivery guaranteed
Order Now
Ryanair and the macro environment it is operating in Essay Sample
This report aims to provide a brief description about Ryanair and the macro environment it is operating in. The first section of the report provides a brief overview of the history of Ryanair, along with some of its changes in strategies. This is followed by an analysis of the macroenvironment and the industry Ryanair is operating in, using the PESTLE and Porter's Five Force analysis respectively.
History of Ryanair
Ryanair is an Irish low fare airline which provides flight service mainly within Europe. The company was established in 1985 by flying a daily route from Waterford, southeast of Ireland, to London Gatwick. As Ryanair grows, it purchased more aircrafts and jets in order to support their new routes such as from Dublin to London Luton, Liverpool, Manchester and Glasgow. Although Ryanair's passengers increased subsequently, the price competition with Aer Lingus and British Airways intensified and resulted in 20m loss of Ryanair. As such, Ryanair restructured the company in 1990 by adopting the low fares model of Southwest Airline (Ryanair, 2010), which was an emergent strategy to regain a competitive advantage in order to survive in the fierce competition.
In 1997, Ryanair launched European routes including services from London Stansted to Stockholm Skavsta and Oslo Torp. It was a combination of both intended strategy, to expand its network for company growth, and emergent strategy, in response to the "Open Skies" deregulation of European Union in 1996.
Due to the Internet revolution, Ryanair set up its own booking website (www.ryanair.com) in 2000, which was resulted from an intended strategy to cater customers' needs of convenience in travel planning.
Later in 2003, Ryanair acquired Buzz, an airline which based in London Stansted Airport, for the intention of expanding Ryanair's network across Europe. Ryanair also intended to take over its competitor Aer Lingus in 2006, however Aer Lingus rejected and it became an unrealized strategy.
Analysis of Macro-environment
Before analyzing the macro environment, it is essential to accurately identify the environment Ryanair is operating in. As Ryanair's flight routes are restricted to European destinations only, it can be concluded that Ryanair is operating in the European airline industry.
When analyzing the macro-environment of Ryanair, a PESTLE approach is adopted. Five factors (political, economic, social, technological, legal and environmental) will be investigated. The table below summarizes some of the main trends and changes the aviation industry is facing. The sign at the end of each bullet point illustrates whether it could have a positive or negative impact on Ryanair. A '+' sign illustrates a positive impact whereas a '-' sign illustrates a negative impact. Neutral impacts are illustrated by '+/-' sign. Further elaboration could be found in Appendix I.
Risk of entry by potential competitors – Quite high:
Even though some established companies try to build brand loyalty by offering memberships and advantages to their customers and advertising, the service provided is not very different from one company to another, especially for domestic flights. Customers are price sensitive and their switching costs are quite low: it's easy to compare the different prices, especially with the Internet, and therefore switch airlines. Moreover, the recent deregulation and privatization of the airline industry in Europe have increased the risk of entry by potential competitors and therefore the competition between the airline companies. However, the fact that some customers are reluctant to fly with a company they've never heard of before can slightly increase the barriers of entry, as well as the fact that there is still a high risk associated with capital investment required to enter the airline industry.
Bargaining power of suppliers – High:
There are a limited number of powerful suppliers in the airline industry (Boeing and Airbus are the dominant suppliers) and their products are vital for the industry, which represents a threat. Moreover, fuel supply is also a vital commodity for the airline industry and is subject to fluctuations: increasing costs can be a threat for the industry.
Bargaining power of buyers – Medium:
The customers have an indirect bargaining power because they can't directly negotiate the price proposed by a company but can however switch from one airline company to another very easily, especially for regional flights for which the same routes are covered by many different airlines. Moreover, customers are often price sensitive and can easily compare prices in the Internet (especially with the websites that provide an overview of the different prices offered by different airline companies).
Threats of substitutes – Low:
The substitutes (such as traveling by train, car, bus or boat) are not very close, especially for long-distance flights: even though they are sometimes less expensive, there are also much less convenient and don't represent a big threat for the airline industry.
Intensity of rivalry among established firms – High:
In the Europe's fragmented airline industry, the competition between companies is fierce: the transmission from a regulated environment to a deregulated during the past ten years has lowered the entry and exit barriers and therefore encouraged established companies to create alliances in order to compete against emerging low-cost carriers (LCC). Indeed, the increased bargaining power of price-sensitive customers associated with high fixed costs and powerful suppliers have resulted in an intense rivalry and lower profits within the airline industry.