Scholarship Case Essay Sample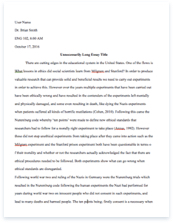 The whole doc is available only for registered users
OPEN DOC
Pages:
Word count: 1211
Category: energy
Download Essay
A limited time offer!
Get a custom sample essay written according to your requirements urgent 3h delivery guaranteed
Order Now
Scholarship Case Essay Sample
My father is going to retire in some years and my mother is a house wife. They both have invested in their house heavily therefore these reasons might affect my family's ability to fund my college tuition. Although I am well financially covered, I would be taking a loan to take care of the expenses for my Master's program as I do not want to burden my parents financially.
Question 2: Why This University
Why have you chosen to apply to Texas A&M University?
A maximum of two 80-character lines will be sent.
I always wanted to research into energy efficiency of systems. I have decided to apply to your esteemed University as the masters program offers courses relevant to my interest.
Question 3: Why This Major
Why have you chosen your academic major(s) of Mechanical Engineering, M.S.? A maximum of two 80-character lines will be sent.
I want to work in Renewable/ Energy efficiency of systems. I want to learn and research about the different methods of making buildings, Utilities & industries energy efficient or self sufficient.
Question 4: Educational Plans
Briefly describe any educational plans you have beyond earning your Bachelor's degree. A maximum of two 80-character lines will be sent.
I would like to pursue a Master's Program in Mechanical Engineering with an emphasis on Energy efficiency and renewable energy. I would then like to gain professional experience in consulting.
Question 5: Life Goals
What are some of your life goals and objectives?
A maximum of three 80-character lines will be sent.
My objective in life is to endeavor to build a world that is sustainable, self sufficient and eco friendly. I want to contribute to this world by making human progress not the reason for environmental degradation. I aim to work on energy efficient and renewable energy systems.
Academic Involvement – REQUIRED
Please summarize your academic progress beyond coursework completed to date, e.g., presentations at professional meetings, TAMU Student Research Week; publications in preparation or published; external funding applied for or awarded; participation in workshops focused on proposal writing, internships, or other research–related activities. A maximum of 40 lines will be sent.
I have done my Bachelor's in (Sreenidhi Institute of Science and Technology) under Jawaharlal Nehru Technological University. During the time I spent in college, I had the opportunity to take up responsibilities for many extra circular activities while also balancing my academic commitments. I have shown interest and passion for robotics and renewable energy systems which lead me to participate in Technical Fests Roboveda & ADASTRA in my college. I had participated in "Yodha" Event, where we build a robot that was used to wrestle with another robot. I had also submitted a paper with the topic "Bio Gas as Fuel "in ADASTRA technical paper presentation event. I have done my mini Project in National Small Industries Corporation. It was a design of spur gear drive. It was also a training course in AUTO CAD. I had designed a spur gear drive on AUTOCAD platform.
I also have done my major project in Mahindra & Mahindra, Zaheerabad, India. It was about reducing cycle time by implementing low cost automation on an assembly line. I used BASICMOST to find the region where time was being consumed. Then with the help CATIA, I had designed a pneumatic press to fit a bearing in a housing of an engine. I was able to reduce cycle time on the assembly line thus, reducing cost for the company. After college, I began my professional journey and kept myself updated about the latest technological breakthroughs in renewable energy. While at Birla Surya Ltd, I found myself regularly updating myself about utilities, energy efficient methods and solar energy systems. I also wrote an article in the company's newsletter regarding solar energy.
I gave a presentation on the production process of wafer and solar cell manufacturing which was appreciated by our construction contracting company Larsen & Turbo. I also had the opportunity to attend many seminars and local meet-ups for renewable energy enthusiasts in my spare time. During my free time in office, I regularly visit websites such as LEED, EAI, Construction week, etc. I try to be at pace with the happenings around the world in the field of utilities and renewable energy systems. I am also presently writing a blog on solar power and energy efficiency in buildings (http://energyeffiiciency.blogspot.in).
With the support of my peers and mentors, I have decided to pursue my dream of doing research in energy efficiency of utilities. I believe that with my passion and curiosity about the field, I would indeed take up much research related activities given an opportunity.
Service to University – REQUIRED
Briefly summarize any activities related to service to the department, college or university beyond that which has been assigned to you, e.g., Graduate Student Council, international student association activities, leadership in other areas. A maximum of 40 lines will be sent.
* Organizer of a fest twice
* Editorial board of Times of India Education supplement
* Editorial team of college newsletter
* President of club
* Made it till the final round of teach for India. Found education was not my calling and engineering was, for the betterment of society
I was very active as a student going beyond the academic requirement; I had taken up several positions and activities in college. I was an organizer twice for a literary fest held in my college. I had conducted and moderated many events such as JAM, Quiz, Group discussions etc as an organizer.
I also started working in the editorial team of my college newsletter "Perestroika". I initially started out as a technical designer working on Adobe and Corel Draw. Later, I had become the Editor of the newsletter for one semester.
I was also a member of a literary club named "Vox Populi", which conducted literary events such as debates, Group discussions and extempore. I became the president of the club and found myself with in a leadership position to stir the club to better functioning and more popularity.
In my own department, I started being a part and actively organizing seminars and paper presentations. I had spent multiple occasions reviewing and selecting the papers in preliminary rounds for the finals in many technical fests.
Outside College, I represented my college in my city with the opportunity to work as a part of an editorial team Education supplement of an Indian Newspaper "Times of India".
Education/Career Goals – REQUIRED
State your education and career goals.
A maximum of 40 lines will be sent.
Education – masters perhaps Doctoral studies
Career – Energy efficiency buildings, consulting in big name companies, my own Business in India, Development of my nation.
Why Applying for Scholarship? – REQUIRED
In a brief paragraph, please explain why you are applying for a scholarship and outline any extenuating or special circumstances you wish to have considered in this scholarship A maximum of 40 lines will be sent
Free from loan so that I can make choices which will eventually help me, work towards societies greater good. Be a Good Samaritan
Been working for 2 years now self independence has made me aware of my parents struggle.