Social Networking Essay Sample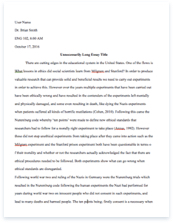 The whole doc is available only for registered users
OPEN DOC
Pages:
Word count: 3356
Category: facebook
Get Full Essay
Get access to this section to get all help you need with your essay and educational issues.
Get Access
Social Networking Essay Sample
Social networking is the rage of this age. Social networks are formed when people sharing certain interests including hobbies, religion, politics, etc., coalesce into groups or communities. In modern times it refers more to online communities because this is where most social networks tend to exist. To facilitate such social networking, there are many websites. These social networking sites include Face book, MySpace, Orkut, Twitter, Fropper, etc. Such sites help people to keep in touch with each other and also connect with long lost friends from school and college. Though it began as a craze among the youth, people of all generations have caught the fad now. Membership can only be gained through existing members who will admit you into the circle as their friend. People can upload photos and videos through these sites and share them with their circle of friends. Sometimes they try to initiate action on some issue. For instance, in the sensational Aarushi murder case (Noida), friends and classmates of the dead girl, Aarushi, launched a campaign on Face book against the media and the Noida police for slandering the girl's character.
The campaign also called for a Proper investigation to nab the real culprits. Social networking sites also have a troublesome side. One has to be careful about revealing personal information and sharing photographs with strangers. These can be used for sinister purposes and may lead to dangerous situations. There are many examples. In Mumbai, Adnan Patrawala, a wealthy youngster, was abducted and killed by some friends whom he met on Orkut. The motive was ransom. Similarly, Kaushambi Layek, an employee of TCS, met a married man on Orkut and got involved with him. She was later lured to a hotel and shot to death. Sometimes men try to blackmail women by using their photos. So youngsters and women especially have to exercise extreme care when using such sites. Social networking comes in handy when one needs a job. We can use our contacts to learn of good job opportunities. Advertisers also have found social networking sites a useful tool to get feedback on their products as people tend to believe their peers' opinions on certain products rather than an advertisement. This has led them to use such sites to promote their products.
Paraphrase of Andie Wurster's
"Wont You Be My Friendster?"
In Andie Wurster's essay "Wont You Be My Friendster?" Wurster talks about how online social networks like Facebook and MySpace "…inevitably cropped up" (543). A great number of her friends were actively involved in the networks' activities like posting pictures and updating their profile status. Initially, she views these networks as irrelevant and unrealistic and had intentions to never have anything to do with them until her inquisitiveness finally paves way for her to join the cycle of online social networks. After this leap from being detached to being caught up with these networks, Wurster finds out that though some of her criticisms about these networks are true, the networks are not as bad as she thought. She believes these sites are to make people look better than they really are and she establishes the fact that these networks accomplish their task in all ramifications as people are allured by the "look-at-me attitude" (543) they impose. However, they help provide a unique way for people who already know each other to develop a greater understanding of one another's personality through responses to post and "byte-sized lists of likes and dislikes" (544).
In addition, Wurster informs her readers that these networks provide optimum means for people to communicate internationally. Instead of being open to some particular people from one locality, users can meet people from different places around the world with diverse cultures and backgrounds and develop good rapport with each other; which strongly helps people broaden their view of life. Furthermore, she explains that these networks help break communication hurdle and boosts activities within our physical environment. People are invited for various events through these networks and use the opportunity to improve ordinary online friendships. She gives an example of a "…private listening party for a band's soon-to-be-released album" (544) she…
Social networking sites, such as Facebook and Twitter, can be useful to people who want to stay connected to a wider outside world. They allow teens and adults to know what is happening in the day-to-day lives of friends and family nearby, as well as those who live thousands of miles away. Families that have left the United States in search of jobs in other countries no longer have to feel isolated from the family and friends they left behind. These same social networking sites, however, pose several threats to young children. Children under the age of 16 should not be allowed to sign on to social networking sites.
Sixteen is considered the earliest age at which most teens can drive. This is because their judgment and reasoning skills have finally come to resemble those of adults. They understand cause and effect relationships, and they have learned how to handle complex responsibilities. Prior to this age, most teens and tweens consider themselves in a very small capacity. Many can not see long term consequences of their actions. They do not understand how a poor decision today can affect them next month, or next year, or even ten years from now. Posting inappropriate things on a social networking site, which comes with the permanence of the internet, could cause others to tease or bully them, result in suspension from school, bring on criminal charges and even affect their ability to get into college years down the road.
Social networking sites are also havens for those who like to prey on children. The allow child predators anonymity to seek, groom, and then meet victims. There have been numerous stories of children who have been led out of their homes to meet "kids" they met online. The kids aren't kids at all – they are adult child molesters. In one case, a teen whose father was a police officer meet a "peer" in real life. He wasn't the teen church camp counselor he posed as online. He was a child predator who raped and murdered the teen….
Introduction
A social network is an online site that focuses on and builds the social relations among people who may be having common interests or are involved in common activities. In these networks, the users create profiles, his or her personal social link and put any other information. Most of these social networks are based on websites and offers means of interaction for the users through the internet. This can be through emails or instant communication in the form of a chat. Generally, this is an online community where the members of this community share ideas, events and declare their interests within this network. Members of these networks may be former or current classmates or workmates. However, various researchers have expressed different ideas regarding the social networks. Some feel that they are helpful while others express worries concerning the use of these networks. Advantages of social networks
According to Bernhard Warner (pp4), social networks wastes a lot of time for students and the working people but this time also has its good outcomes. High school students as well as the university students have been found to spend some of their school time in visiting the social networks. Some of these students visit the networks while the lesson is going on. This trend has been enabled by availability of laptops to the school kids and the Wifi-enabled campuses. Mobile phones are also enabling the students to visit these networks. Generally, most of the students spend considerable time of their school work in visiting these networks. However, apart from wasting the time, these networks have enabled the students to get acquainted with the external social world while still in school. The high school students are able to connect with others from different schools and are able to share experiences.
These experiences may be in academic work and also in social life and they enable them to tackle some of their school problems. The students are also able to interact with non-students who may be having great ideas to inspire them. Through these networks, the university students have been able to meet potential employers or people who may direct them to potential employers. They have also been able to learn more about their courses to those experienced in their fields. Some employers may find important information in the profile and may get interested in working with such a person. In such a case, the network connects the student with the employer. Employees who are not satisfied in their current jobs may also meet new employers who may be more fulfilling. They may also learn of new production methods that may be applied to their organizations and improve on the productivity. Generally, social networks help people to meet others who may be of help to their current situations (Degenne, 132). Problems associated with social networks
Problems with social networks have been identified on the issues of wasting time and privacy matters. However beneficial it may be to the students, they tend to spend more time that they may have used in their class work. The social networks are very addictive and they may lead to deterioration in the class performance of the students. This is very harmful especially to the high school students who get most of the information from their teachers. When they start visiting the social networks in the midst of lessons, they miss what the teacher is saying and it may be difficult to understand it later. This is unlike the university students who may read for themselves better. Employees are also wasting time that they could be using on important work while visiting these networks. This may therefore reduce the productivity of the organization.
According to Martha Irvine (pp10), her main worry when it comes to social networks is its lack of privacy protection. She gets worried over the many online scandals and problems. However much one may wish to maintain privacy of his or her profile information, people have come up with applications where friends can create pages, post information about their interests and also their photos. On these applications, one can post his or her information and whoever want to se the information must download the application. Therefore, all those having the application can access each other's information. The main problem here is that one can use another person's identity to commit a crime or to post offensive information in these networks. Some people may also post dirty information on these networks which may sound offensive to some group of people. For example, some people post matters of sex on these sites and this may not be good to the school going kids. My opinion
In my opinion, the benefits of the social networks outweigh the problems. The benefits are beneficial to the students and others who may be involved in them. High school students are learning things that may be of benefit to their future lives while the university students are able to meet the prospective employers through the social networks. Therefore, considering both sides of social networks, their benefits are more than the associated problems. Conclusion
Social networks are widely used by many people in the world. Their use sis associated with various benefits to both the high school students, university students as well as other people in the world. These social networks have enabled the students improve on their creativity and for university students to meet potential employers. However, some problems associated with them include lack of privacy and waste of tome. But considering both sides, the advantages are more than the problems.
When most people hear the term social network, they automatically think of online social network. That is because online social networks, also known as social networking sites have exploded recently in popularity. Sites like Facebook, Orkut, Myspace and LinkedIn account for seven of top twenty most visited websites in the world. For many users especially the fully wired net generation online social networks are not only a way to keep in touch but a way of life. In addition to the socializing, it can be used as tool for education, business, learning etc. Like every other form of technology, it also has its own drawbacks. The drawbacks range from simple waste of time, negative effect on children and teens to privacy theft, cyber stalking, hacking, misuse of database, identity theft, illegal activities and some forms of terrorism as well. Presently there are over 300 networking sites in existence. Thus, each competitor tries to be one up using latest technologies, attractive features etc.
In some way or the other everybody in this world indulges in what is called 'Social Networking'. To me social networking in general terms is communicating via a network formed in a society by people having something or the other in common. And in this High –tech era of Globalization this term has become even more significant. There are various ways in which Social Networking could be done but the one which has become much more prevalent in the 21st Century is 'online Social Networking' (through Internet), more so with the upcoming of the social networking websites. And is has really gained momentum in the last decade or so. Sites like Orkut, Facebook, Linkedin, Twitter etc have become so famous all over the world that almost every individual of the 21st century has an account on one or the other. This has helped different people in different ways.
The biggest advantage is that we stay connected with family, friends, and even acquaintances with whom we would have not spoken to otherwise. Apart from it we get to know more people. It's an irony that two people know about each other, although miles apart. Others use it to find employers and employees for them. It forms a very good supplement to the naukri sites. In short it is helping The 'Social Animal' to socialize. But along with it brings many threats and security concerns to the individuals doing Social Networking. First and foremost is the identity theft. When we tell the world about ourselves we tend to tell a lot including our personal information which could very well be used to 'screw' us, sometimes financially, sometimes mentally and in a few cases physically. We might be trapped and release confidential information risking others, may be the place you work, or your family.. There have been numerous cases in which pple fell prey to anti social elements through Social Networking. I don't say that Social Networking sites are bad but they have their pros and cons. It is up to the individual to decide what and with whom to interact and there is a thin line b/w entertainment and embarrassment in this case.
Social networking:
For years, social networking sites didn't exist, but yet people kept in touch. These days, with social networking sites becoming a part and parcel of our daily lives, there are advantages and disadvantages that come along with them. For example, you can make a friend from Timbuktu and on the flip side your account can get hacked and you can find yourself in a big mess.
A recent research revealed that teenagers tend to hide the real stuff by using code language you may never understand. Teens are basically using them to stop parents and employers from judging them on the basis of their social activities such as partying, drinking and drugs.
Instead of writing they are drunk, teens post 'Getting MWI' or mad with it', reports telegraph.co.uk. , a regular user says "Of course the code language exists and it is quite a trendy and potent way to say things without stating the obvious. Things are not as safe as people consider it to be. Parents do get a hang of it, but after a while."
"This lingo between teenagers has been in existence for many years. With social networking sites, it has got a different dimension. I don't see anything wrong with it."
"Every generation has its own way of communicating. We cannot judge good or bad behaviour through it, but it's the actual behavior which should be a source of concern for them than any secret language,"
It can also be a source of a rebel cause for a generation that wears Che Guevera T-shirts as Facebook addict Avirat Akre says, "Its the Gen-X way of breaking rules when they mistake parenting for pestering and tend to rebel without a cause."
"Today I was supposed to finish work at 9, but being Easter I didn't get out until 10. When I got to my boyfriend's house he questioned me about where I'd been," one participant said.
New
One of the most commonly asked questions today is "are you on Facebook?" or "did you check out the latest pics on my profile?" It is amazing how social networks have completely changed people's habits, becoming a must-visit Web destination for all. In fact, if you find a friend not using any of the popular social networking services, it seems strange. Thoughts like "is he/she living in today's world" and "how can he/she afford to miss such a great thing when the entire world is buzzing around it" start coming to your mind the moment you realize your friend's absence on the site. Such is the power of social networking today. And it only seems to grow stronger and stronger in the future. Just recently, Facebook achieved another milestone by completing nine successful years over the Web. Started in 2004, Facebook had only a handful of users in its network initially, mostly comprising of Harvard students. However, with time it grew rapidly to become the leading social network throughout the world. So, what led to its success? One of the biggest reasons is word-of-mouth or rather word-of-mouse publicity. People today can't imagine living without social networking. It has become a daily routine no matter where you are. Also, it is interesting to know how mobile phones are shaping the use of social networks today.
Those who do not get enough time to access their desktops often use a mobile device to stay connected with their friends. What's even more interesting is that adults are using social networks more than the younger demographic today, something which has never happened before the last year or so. But there are also people who do not support this growing trend mainly because of its negative impact on the society. The argument is that social networking is slowly taking over face-to-face communication, as people prefer expressing themselves online. Communication has become rapid, but at the cost of personal interaction. If you observe carefully, the extent of outdoor physical activity has also declined in case of school going children. As social networking becomes a topic of discussion for youngsters, most of them want to be alive and kicking on the network and share their likes and dislikes with people.
This has given software developers another reason to come up with innovative applications in tune with the contemporary lifestyle, which is indeed worth appreciating. However, problem arises when youngsters overuse these applications and compromise their social life by constantly updating their profile to let people know how 'cool' they are. This is also one of the main reasons why personal interaction has been affected to a great extent. The whole discussion here is not to demean social networking. It is doing what it has to do – connect people with their loved ones. But whether to overuse it and affect our social life or not is in our hands. Let technology not master you. Talk to people personally or over phone, get engaged in face-to-face communication and use social networking within limits to balance your life. Social networks are definitely a boon to the society, but too much of it can affect our social progress.