Statement of Financial Position Essay Sample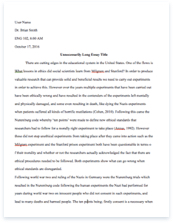 The whole doc is available only for registered users
OPEN DOC
Download Essay
A limited time offer!
Get a custom sample essay written according to your requirements urgent 3h delivery guaranteed
Order Now
Statement of Financial Position Essay Sample
In today's highly competitive environment, dynamic and rapidly changing world it involves money to move business. Good financial management systems and processes for tracking financial resources are essential for any organisation. In these organizations financial resources have to be managed efficiently to generate profit. There are tools made available in today's accounting world. Budgeting and Financial Performance requires prioritization of activities in the organisation. This essay is a discussion on Budgeting and Planning, Financial Performance Report, Current Assets & Effective Budget Method.
WHY IS BUDGETING IMPORTANT? HOW IS BUDGETING RELATED TO PLANNING?
Budgeting is the process of creating a plan to spend money. This spending plan is called a Budget. Creating this spending plan allows one to determine in advance whether there will be enough money to do the things that needs to be done or would like to be done. If there are not enough money to do everything that one would like to do, then this planning process can be used to prioritize the spending and focus can be used on things that are most important.
Since budgeting allows to create a spending plan for the money, it ensures that one will always have enough money for the things they need and the things that are important. Following a budget or spending plan will also keep one out of debt or help work a way out of debt if one is currently in debt. Once a business is operational it is essential to plan and closely manage its financial performance. Creating a budget process is the effective way to keep a business and its finances on track.
PLANNING – A KEY TO A SUCCESSFUL BUSINESS
When running a business it is easy to get bogged down in day to day problems and forget the big picture. However, a successful business invests time to create and manage its budget, prepare and review business plans and regularly monitor finance and performance. Structured planning can make all the differences to the growth of your business. It will enable the business to concentrate on resources on improving profit, reducing costs and increasing returns on investment: Benefits The key benefits of business planning are that it allows the business to create a focus for its direction and provides targets that it will help the business to grow.
It will also give the opportunity to stand back and review performance and the factors affecting business. Business planning can give: A greater ability to make continuous improvements and anticipate problems. Sound financial information on which to base decisions. Improve clarity and focus. A greater confidence in its decision making.
WHAT ARE THE REPORTS NEEDED IN EVALUATING THE FINANCIAL PERFORMANCE OF THE ORGANIZATION?
There are couple of reports an organization can use to evaluate its financial performance. In this essay we will only look at two (2) reports.
FINANCIAL STATEMENT
Financial Statements represent a formal record of the financial activities of an entity. These are written reports that quantify the financial strength, performance and liquidity of a company. Financial Statements reflect the financial effects of business transactions and events on the entity. There are four (4) main types of financial statements: Statement of Financial Position Income Statement Cash Flow Statement Statement of Changes in Equity 1. Statement of Financial Position
Statement of Financial Position, also known as the Balance Sheet, presents the financial position of an entity at a given date. It is comprised of the following three elements: Assets – something a business owns or controls (e. g. cash, inventory, plant and machinery, etc. ) Liabilities – something a business owes to someone (e. g. creditors, bank loans, etc. ) Equity – what the business owes to its owners. This represents the amount of capital that remains in the business after its assets are used to pay off its outstanding liabilities.
Equity therefore represents the difference between the assets and liabilities. Income Statement Income Statement, also known as the Profit and Loss Statement, reports the company's financial performance in terms of net profit or loss over a specified period. Income Statement is composed of the following two elements: Income – what the business has earned over a period (e. g. sales revenue, dividend income, etc. ) Expense – the cost incurred by the business over a period (e. g. salaries and wages, depreciation, rental charges, etc. ) Net profit or loss is arrived by deducting expenses from income.
Cash Flow Statement Cash Flow Statement presents the movement in cash and bank balances over a period. The movement in cash flows is classified into the following segments: Operating Activities: Represents the cash flow from primary activities of a business. Investing Activities: Represents cash flow from the purchase and sale of assets other than inventories (e. g. purchase of a factory plant) Financing Activities: Represents cash flow generated or spent on raising and repaying share capital and debt together with the payments of interest and dividends.
Statement of Changes in Equity Statement of Changes in Equity, also known as the Statement of Retained Earnings, details the movement in owners' equity over a period. The movement in owners' equity is derived from the following components: Net Profit or loss during the period as reported in the income statement. Share capital issued or repaid during the period. Dividend payments. The following diagram summarizes the link between financial statements.
USING FINANCIAL RATIOS
A ratio that contains 1 or more financial figures is a "financial ratio". This method is used to assess where the business is underperforming, and judge the effects changes in one area will have elsewhere. Monitoring figures closely will allow the organization to maximize efficiency and minimize waste, which will help the business in the long run. This guide will help you understand how to assess the performance of the business by using common financial ratios. It will also help to monitor profitability, cash and non-financial factors such as staff turnover and customer satisfaction. Key financial ratios The following table provides a quick summary of key financial ratios, what they indicate and how to calculate them.
RATIO INDICATOR OF METHOD
Gross profit margin % of gross profit on sales (Gross profit x 100) divide by sales Net profit margin % of net profit on sales (Net profit before tax x 100) divide by sales Material to sales % of sales kina spent on materials (Direct materials x 100) divide by sales *Labour to sales % of sales kina spent on labour(direct labour x 100) divide by sales Overhead expenses to sales % of sales dollars spent on overhead expenses (overhead expense x 100) divide by sales
Stock turnover Number of times stock turns over Cost of goods sold divided (0. 5 x opening + closing stock) Debtors turnover Average time to collect debts (Debtors x days in period) divide by credit sales Working capital Liquidity of business Current assets divide by current liabilities Liquidity (also known as quick assets ratio) Solvency of business Current assets (minus stock) divide by current liabilities
WHAT ARE THE EXAMPLES OF CURRENT ASSETS? GIVE AT LEAST FIVE (5) AND DISCUSS EACH.
Equipment and properties owned by organizations are registered as Assets. Assets can be classified as tangible and intangible. Tangible assets are assets that can be physically seen and touched like office equipment, furniture and vehicles while intangible assets are assets that are very important and valuable to the company such as money in the bank and investments, etc. The following are assets used in a Security company: VehiclesIn that business, vehicles are provided to the specific requests of the client. This means if the client requires extra accessories to meet their security and safety needs, the company ensures that is provided.
The vehicles that are provided ranges from strong skin (Armored vehicles) to the soft skin vehicles. Fire ArmsThe Core business of that security organization is providing professional security to its valued clients. The security that's provided that covers a range of services that covers a wide range of security and protection service to our valuable clients. We protect our business and our client's business from unwanted situation that may be risky in our business. In order to give confidence to our clients we provide close personal protection, armed escort and cash in transit.
Office EquipmentOffice equipment are used by all organizations in today's business environment in order to ensure the organization functions administratively and operationally. This equipment in our organization ranges from desk top computers, laptops, facsimile machine, printers and scanners, telephones. Communication EquipmentIn order for our organization to effectively provide professional security services to our clients, we need to be equipped with effective communication equipment to ensure we do our duties diligently and professionally.
Our communication and tracking equipment ensure we provide a professional communication network and tracking system to monitor the clients and our business. Strong room with safe installed with timing clock. In our organization, we have a strong room with safe installed with timing clocks. This facility is used especially for cash and valuables in transit. We ensure our clients cash and valuables in transit is safe and delivered to the bank or its next destination. Below are more illustrations of organizational assets: Current Assets.
A current Asset is something a business owns and will consume or converted into cash within a year from the date shown in the heading of the company's balance sheet. Current assets include: Cash Cash is money in the physical form of currency such as bank notes and coins. Money is any item or verifiable record that is generally accepted for goods and services and payment of debts in any business dealings. It is an acceptable legal tender used in any country. In Papua New Guinea our legal tender is Kina and Toea. It is the most liquid asset a company can possess. Cash equivalence
These are investment securities that are for short-term investing, and they have high credit quality. It is a highly liquid investment having a maturity of three (3) months or less, it should be a minimal risk of a change in value, e. g. – commercial paper and marketable securities. Accounts receivable Money owed to a company by its debtors. It refers to the outstanding invoices a company has or the money is owed from its debtors. Book keeping – on a company's balance sheet, accounts receivable are the money owed to the company by entities outside of the company.
It is classified as current assets assuming that they are due within one (1) calendar year. These are amounts a company has a right to collect because it has sold goods or services on credit. It is an important factor in a company's working capital. Sales made but not paid for by the customer (trade debtors). Inventory Is the raw materials, work-in-process products and finished goods that are considered to be the portion of a business's assets that are ready or will be ready for sale. The cost of the merchandise purchased but not yet sold is reported in the account inventory or merchandise inventory.
Inventory is reported as a current asset on the company's balance sheet. Inventory is a significant asset that needs to be monitored closely.
AMONG THE DIFFERENT BUDGETING METHODS, WHICH IS THE MOST USEFUL AND REALISTIC METHOD BASED ON YOUR GROUP DISCUSSION'S UNDERSTANDING AND ANALYSIS?
Sale BudgetIn the organization Sales Budget is the first budget to prepare in any department. Because the Income Statement begins with Sales, the budgeting process begins with the Sales Budget. It is prepared first because all other budgets rely on its information.
In the Vehicle Sales Department, the Sales Budget gives the department a monthly summary of what the focus is for the month. The focus is on the number of units delivered in a dealership. These figures largely depend on the previous history and the current economic condition in the country. Amongst other factors the Sales Budget basically involves: Number of units sold by each week by model divided by each sales rep. Deal Pend (deals on the go) Set target Marketing Activity As the Sales Budget is being worked at there are key elements that must be considered:
SALES DISTRIBUTION
Sales Distribution is when the national budget figures are divided by the four (4) regions which are then distributed to the dealerships. It is the Sales Manager's responsibility to ensure these budgeted targets are met. Measures used to ensure targets are achieved: Tracking Monitor Control Daily sales.
EXCESSIVE INVENTORY
Overstock or excess inventory, is the result of poor management of stock demand or of material flow in process management. Excess stock is also associated with loss of revenue owing to additional capital bound with the purchase, little market demand or simply storage space taken. It is a threat to the company's bottom line.
There are company money tied up in capital that is directly linked to the original purchase of the goods and associated costs to storing the inventory. Excessive stock levels come with many different costs considerations that organization should be concerned about. These are stock for more than 90 day in the inventory and priority is given to selling this stock out as early as possible.
SLOW AND OBSOLETE INVENTORY
In order to identify these stock a review is done on the Inventory Coverage Report. Risk Stock identified and report to the Sales and Marketing Team to deplete the inventory. How do we address this? Organize marketing activities.
Promotions Media Advertising Customer Night. Road Shows Improve Forecasting All parties involved in Business are required to meet and review prior months demand and adjust forecast to improve Inventory going forward, this as to be done in interval monthly or quarterly depending on nature of business. Inventory Coverage Report This report guides planners to Tracking performance and coverage of products on a daily base.
CONCLUSION
Budgeting, when done properly, can serve as a planning and controlling system. The company's goals and performance objectives are documented in financial terms. Once formulated these plans are used throughout the year.
Monthly performance reports compare budgeted results with actual results. To control operations, management can examine the performance report and take necessary corrective actions. Business assets are itemized and valued on the balance sheet which can be found in the company's annual report. They are listed on the balance sheet at historical cost and not market value.
REFERENCE
https//www. accountingtools. com www. business-case-analysis. com, Business encyclopedia ISBN978-1929500109, Updated 2017-08-24 http://www. mymoneycoach. ca/sites/default/files/balancing-budget-rocks. jpgwww. investopedia. com>termhttps//www. business. qld. gov. au