Strategic Human Resource Management Essay Sample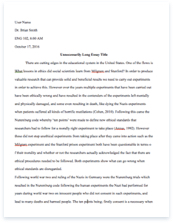 The whole doc is available only for registered users
OPEN DOC
Download Essay
Get Full Essay
Get access to this section to get all the help you need with your essay and educational goals.
Get Access
Strategic Human Resource Management Essay Sample
(a) Explain the importance of strategic human resource management and the need for adopting both a medium and long- term perspectives in respect of HRM (AC1.1) Introduction
The human resources of an organization consist of all people who perform its activities. Human resource management (HRM) is concerned with the personnel policies and managerial practices and systems that influence the workforce. In broader terms, all decisions that affect the workforce of the organization concern the HRM function. The activities involved in HRM function are pervasive throughout the organization. Line managers, typically spend more than 50 per cent of their time for human resource activities such hiring, evaluating, disciplining, and scheduling employees. Human resource management specialists in the HRM department help organizations with all activities related to staffing and maintaining an effective workforce (Korsgaard,1995). Major HRM responsibilities include work design and job analysis, training and development, recruiting, compensation, team-building, performance management and appraisal, worker health and safety issues, as well as identifying or developing valid methods for selecting staff. HRM department provides the tools, data and processes that are used by line managers in their human resource management component of their job. The meaning of SHRM
Strategic Human Resource Management is an approach to making decisions on the intentions of the organization concerning people-essential components of the organization`s business strategy. It is about the relationship between HRM and Strategic management in the organization. Strategic HRM refers to the overall direction the organization wishes to pursue in achieving its objectives through people.(Sonnenfeld, 1994) Strategic HRM can be regarded as an approach to dealing with longer-term people issues as part of the strategic management thrust of the business. It covers macro-organisational concerns relating to structure and culture, organizational effectiveness and performance, matching resources to future business requirements, and the management of change(Podsakoff, 1990). According to Hendry and Pettigrew (1986), strategic Human resource Management has four meanings * The use of planning
* A coherent approach to the design and management of personnel systems based on an employment policy and manpower strategy and often underpinned by a philosophy. Matching HRM activities and policies Seeing the people of the organization as a strategic resource for the achievement of competitive advantage. (Podsakoff ,1990). Importance of strategic human resource management
Nowadays, SHRM becomes very important for the organisations in the business world environment. SHRM it can help organisations determine the best use of HR to meet organisational goals and can facilitate the integration of HR policies and practices with each other and with the business strategy(Tyler, 1991).
* Recruitment
The process by which a job vacancy is identified and potential employees are notified. * The nature of the recruitment process is regulated and subject to employment law. * Main forms of recruitment through advertising in newspapers, magazines, trade papers and internal vacancy lists. * Job description – outline of the role of the job holder * Person specification – outline of the skills and qualities required of the post holder * Applicants may demonstrate their suitability through application form, letter or curriculum vitae (Sapienza, 1995). * You may choose to advertise the open position in local newspapers, trade journals, radio and television. Advertising can range from a simple help wanted ad in the classifieds to an extensive multimedia campaign. Traditionally, local newspaper advertising has been the common method of recruitment, particularly for entry-level positions, as it is low cost and can generate a good number of applicants (Schweiger, 1995).
* Selection
* The process of assessing candidates and appointing a post holder * Applicants short listed – most suitable candidates selected * Selection
process – varies according to organisation: * Interview – most common method
* Psychometric testing – assessing the personality of the applicants – will they fit in? * Aptitude testing – assessing the skills of applicants * In-tray exercise – activity based around what the applicant will be doing, e.g. writing a letter to a disgruntled customer (Sapienza, 1995). * Presentation – looking for different skills as well as the ideas of the candidate Screening interviews are usually conducted by telephone. The interviewer asks a few straight-forward questions to further determine the candidate's job qualifications and appropriateness for the open position (Lirtzman, 1970). If it is determined that the applicant is not appropriate for the position in question, the interviewer can steer them to another open position within the organization if there is something available that matches the applicant's skills (Caldwell,1991). If there is nothing else available and the candidate is obviously unqualified for the position, the process ends there, thereby saving both the candidate and the organization the time and expense of going further into the selection process. Employee selection involves choosing from the available candidates the individual predicted to be most likely to perform successfully in the job.
* Employment legislation
Even in a small business, the legislation relating to employees is important – chemicals used in a hairdressing salon for example have to be carefully stored and handled to protect employees (Kananga,1998). * Increasingly important aspect of the HRM role
* Wide range of areas for attention
* Adds to the cost of the business
* Employment planning is the process by which an organisation attempts to ensure that it has the right number of qualified people in the right jobs at the right time.Employee recruitment is the process of seeking and attracting a pool of applicants from which qualified candidates for j ob vacancies within an organisation can be selected. (Conger, 1998)
* Discipline
* Firms cannot just 'sack' workers
* Wide range of procedures and steps in dealing with workplace conflict
* Informal meetings
* Formal meetings
* Verbal warnings
* Written warnings
* Grievance procedures
Working with external agencies(Podsakoff, 1990).
* Development
* Developing the employee can be regarded as investing in a valuable asset
* A source of motivation
* A source of helping the employee fulfil potential
Career planning and development activities benefit both employees (by identifying employee career goals, possible future job opportunities and personal improvement requirements) and the organisation (by ensuring that qualified employees are available when needed(Schweiger, 1995).
TRAINING
* Similar to development:
* Provides new skills for the employee
* Keeps the employee up to date with changes in the field * Aims to improve efficiency
* Can be external or 'in-house'
Training and development activities help employees learn how to perform their jobs, improve their performance and prepare themselves for more senior positions (conger, 1998). * Reward system
* The system of pay and benefits used by the firm to reward workers * Money not the only method
* Fringe benefits
* Flexibility at work
* Holidays, etc.
* Trade union
* Importance of building relationships with employee representatives * Role of Trade Unions has changed
* Importance of consultation and negotiation and working with trade unions * Contributes to smooth change management and leadership(Caldwell,1991).
* Productivity
* Measuring performance:
* How to value the workers contribution
* Difficulty in measuring some types of output – especially in the service industry
* Appraisal
* Meant to be non-judgmental
* Involves the worker and a nominated appraiser
* Agreeing strengths, weaknesses and ways forward to help both employee and organisation Motivation is vital to the success of any organisation. Highly motivated employees tend to be more productive and have lower rates of absenteeism and turnover (Lirtezman, 1970)
(B) Access the purpose of strategic human resource management and evaluate hoe it contributes to the organisational objectives The meaning of strategic HRM
Strategic HRM has four meanings
* the use of planning;
* A coherent approach to the design and management of personnel systems, based on an employment policy and manpower strategy, and often underpinned by a 'philosophy'
* matching HRM activities and policies to some explicit business strategy;
* seeing the people of the organization as a 'strategic resource' for the achievementor'competitiveadvantage' Purpose of strategic HRM
The fundamental aim of strategic HRM is to generate strategic capability by ensuring that the organization has the skilled, committed and wellmotivated employees it needs to achieve sustained competitive advantage. Its objective is to provide a sense of direction in an often turbulent environment, so that the business needs of the organization, and the individual and collective needs of its employees, can be met by the development and implementation of coherent and practical HR policies and programmers. Strategic HRM should provide unifying frameworks which are at once broad, contingency based and integrative. (Lirtzman, 1970) StrategicHRM
There are three models: high performance management (high performance working), high commitment management and high involvement management. Within the framework of the concept of strategic HRM, these describe various approaches to its development and implementation (Namara, 1997).
* High performance management
High performance working involves the development of a number of interrelated processes that together make an impact on the performance of the firm through its people in such areas as productivity, quality, levels of customer service, growth, profits, and ultimately the delivery of increased shareholder value. This is achieved by 'enhancing the skills and engaging the enthusiasm of employees' the starting point is leadership, vision and benchmarking to create a sense of momentum and direction. Progress must be measured constantly. * High commitment management
One of the defining characteristics of HRM is its emphasis on the importance of enhancing mutual commitment. High commitment management has been described as 'A form of management which is aimed at eliciting a commitment so that behavior is primarily selfregulated rather than controlled by sanctions and pressures external to the individual, and relations within the organization are based on high level soft rust. * High involvement management
This approach involves treating employees as partners in the enterprise whose interests are respected and who have a voice on matters that concern them. It is concerned with communication and involvement. The aim is to create a climate in which there is a continuing dialogue between managers and the members of their teams in order to define expectations and share information on the organization's mission, values and objectives. This establishes mutual understanding of what is to be achieved and a framework for managing and developing people to ensure that it willbeachieved. (Numara,1997) Human resource objectives for any firm might include five points: * Provide stable employment, equitable compensation, trim working conditions, and opportunities for advancement for employees in return for their skill, care, efforts, dependability, and teamwork.
* Provide a climate conducive to the development of each employee potential in accord with his needs, interests, desires, abilities, and willingness to grasp on additional responsibility to realize his personal and professional career objectives (Dutch, 2001). * Manage the human resources to roar continuing vitality and growth of the company while realizing a profit and providing opportunities for public service. * Provide a sound organization with enlightened leadership to allege maximum work satisfactions for each employee in a decentralized environment(shell,2001). * Interpret clearly for each individual the responsibilities of his site, along with the commensurate authority that will enable him to earn his best contribution to overall organization goals (Agle, 1994). Every organization, regardless of its size, must provide for the needs, interests, and desires of its employees within the work environment if it is to salvage loyalty, dedication, involvement, and commitment. This is principal in order to compete effectively for obedient talent in the marketplace. unprejudiced making these objectives known would wait on to attract the kind of employees all organizations want to have. It is, of course, considerable to follow-up with obliging management of human resources, or high turnover will inevitably result.
TASK-2
(A) Analyze the business factors that underpin human resource requirements in a given situation. Business factors
In order formulate and implement a successful human resource policy, the company must be able to undermine important and critical key factors of business. These business factors vary from business to business and industry to industry. For example a company working in the oil & gas exploration would have different business factors to be considered into account when making human resource planning and strategic human resource policies. Such company can come up with various human resource policies e.g. training workforce to collaborate and work better & available resources to be utilized. Shell would look for the available resources such as time and money to spend on their newly hired fresh graduates of various universities to provide them with necessary level of training to continue with smooth business operations of this highly technical industry (Dutch, 2001). Companies involved in the services sector would have different levels of HR policies that are targeted to the needs and ants of the industry.
In order for effective HR planning, the business must be able to question and answer itself various important and critical questions that could affect the way it operates in long term. Human resource planning & development is categorized as a systematic analysis of various human resource requirements of a company. The primary and foremast objective of the masterminds responsible for conducting efficient human resource planning, is to learn, exploit, develop & apply the necessary tools, skills and expertise of the entire workforce in formulating a complete grassroots level stagey, which is greatly done by the experts at shell(Dutch, 2001). The critical business factors that have a huge impact on the type of HR planning and development within an organization are profits, growth, sales, technological factors, and ever changing dynamic business environment.
Since every business wants to grow and gain more revenues and profits for long term success, strategies get implemented at such levels to involve every employee's contribution. Although these were the inside business factors of the organization, h planning and development strategy is also effected by outside business factors such as economy, demography, governmental agencies rules & regulations, attitude levels, and labor supply. In countries with skilled pool of labor, better employment opportunities, and stable economy, it is not difficult to devise out formal HR plan but the situation is exactly opposite of the same multinational company operating in a developing country (Numara,1997). Requirements in a given situation
Effective implementation of human resource planning requires the entire workforce to work better in a collaborative way together to provide best output. Human resource planning has 8 steps that need to be filled with complete efficiency and effectiveness. These are…
* Plan human resource equipment's
* Making job specifications
* Attracting potentially right candidates
* Assessing and evaluating people
* Appointing them
* Inducting team members
* Redeploying candidates
* And handling redundancies
In the first step, you need to effectively lay out plans for identifying the optimum use skilled workforce necessary to complete the business objectives on time. The time factor has to be kept in mind while devising business strategies because this might lead to disturbances in achieving goals. After planning is done, you are now on to posting a clear and concise job specification having detailed information about the job role, the skills required in a person, and the type of experience in number of years and months required to do the job. Next step is attracting the right types of candidates. In order to attract right type of candidates, your job specifications would be focused and targeted to a specific level of people looking to work for you on long term basis. Have your company's terms & conditions in your mind while making these specifications. You need to select the right type of media to reach the targeted audience that can get attracted to your job offer (Littman, 1970). Keep in mind that company has limited resources and you as an HR manager must be able to utilize minimum resources in the most efficient and effective manner to attract potentially right candidates.
These mediums could be radio stations, TV stations, press, job centers, or online job portal websites. The next step involves assessing, selecting and appointing the right type of candidates for your company. Filter out the type of candidates that you want from their CVs and interview all of the potentially right candidates that suit job specifications. Assess their skills and make sure that they are able enough to work on long term basis or just result oriented on short term basis. When finally you are done selecting the candidates, welcome them to your company with warm greetings by introducing them to their colleagues, working environment, quality procedures, standards and rules & regulations of working from office.
(B) Analyse the human resource activities of an organisation in achieving its objectives in comparison to staff planning. Introduction of planning
Planning is very important to our everyday activities. Several definitions have been given by different writers what planning is all about and its importance to achieving our objectives. It is amazing that this important part of HR is mostly ignored in HR in most organizations because those at the top do not know the value of HR planning. Organizations that do not plan for the future have less opportunity to survive the competition ahead(caudal,1991).Their aim is to ensure that the organization employs the right balance of staff in terms of skills and experience, and that training and development opportunities are available to employees to enhance their performance and achieve the employer's business aims. HR officers are involved in a range of activities required by organizations that employ people, whatever the size or type of business. These cover areas such as working practices, recruitment, pay, conditions of employment, negotiation with external work-related agencies, equality and diversity (Quoting, 1996) Definition of HR Planning
It as a systematic analysis of HR needs in order to ensure that correct number of employees with the necessary skills are available when they are required. (Mondy, 1996)
When we prepare our planning programme, Practitioners should bear in mind that their staff members have their objective they need to achieve. This is the reason why employees seek employment.
Importance of Planning
Planning is not as easy as one might think because it requires a concerted effort to come out with a programme that would easy your work. Commencing is complicated, but once you start and finish it you have a smile because everything moves smoothly.
Planning is a process that have to be commenced form somewhere and completed for a purpose. It involves gathering information that would enable managers and supervisors make sound decisions. The information obtained is also utilized to make better actions for achieving the objectives of the Organization. There are many factors that you have to look into when deciding for an HR Planning programme (Mingkang, 2003).
HR Planning involves gathering of information, making objectives, and making decisions to enable the organization achieve its objectives. Surprisingly, this aspect of HR is one of the most neglected in the HR field. When HR Planning is applied properly in the field of HR Management, it would assist to address the following questions:
1. How many staff does the Organization have?
2. What type of employees as far as skills and abilities does the Company have? 3. How should the Organization best utilize the available resources? 4. How can the Company keep its employees?
HR planning makes the organization move and succeed in the 21stCentury that we are in. Human Resources Practitioners who prepare the HR Planning programme would assist the Organization to manage its staff strategically. The programme assist to direct the actions of HR department. The programme does not assist the Organization only, but it will also facilitate the career planning of the employees and assist them to achieve the objectives as well. HR Planning forms an important part of Management information system (Hansheng, 2003).
HR have an enormous task keeping pace with the all the changes and ensuring that the right people are available to the Organization at the right time. It is changes to the composition of the workforce that force managers to pay attention to HR planning. The changes in composition of workforce not only influence the appointment of staff, but also the methods of selection, training, compensation and motivation. It becomes very critical when Organizations merge, plants are relocated, and activities are scaled down due to financial problems. (Zhao,2006)
Work activities
A human resources (HR) officer must have a clear understanding of their employer's business objectives and be able to devise and implement policies which select, develop and retain the right staff needed to meet these objectives.The nature of the HR profession has undergone some recent changes. (Jingjie, 2004) There has been some movement away from staff welfare and administration-centred activities towards strategy and planning. HR departments are now expected to add value to the organisation they support.
The exact nature of the work varies according to the organisation, but is likely to include: * working closely with departments, increasingly in a consultancy role, assisting line managers to understand and implement policies and procedures; * promoting equality and diversity as part of the culture of the organisation; * liaising with a wide range of people involved in policy areas such as staff performance, and health and safety; * recruiting staff – this includes developing job descriptions and person specifications, preparing advertisements, checking application forms, shortlisting, interviewing and selecting candidates (Chen,2006) * developing and implementing policies on issues such as working conditions, performance management, equal opportunities, disciplinary procedures and absence management; * advising on pay and other remuneration issues, including promotion and benefits; * undertaking regular salary reviews;
* negotiating with staff and their representatives (for example, trade union officials) on issues relating to pay and conditions; * administering payroll and maintaining employee records(Rirong,2001) * interpreting and advising on employment legislation;
* dealing with grievances and implementing disciplinary procedures; * developing HR planning strategies with line managers, which consider immediate and long-term staff requirements in terms of numbers and skill levels; *
planning, and sometimes delivering, training, including inductions for new staff; * analyzing training needs in conjunction with departmental managers. Introduction to Staff Planning
Staff planning is a continuous process of shaping the staff profile to ensure that it is capable of delivering the University's objectives now and in the future. This includes deciding how work is done (job analysis and job design) as well as demand/supply forecasting, gap analysis, and implementing people management strategies to address the gap. In simple terms staff planning aims to have the right people, in the right place, at the right time, all the time (Jiang,2002) Key elements of Staff Planning:
* It is driven by the University's strategy.
* It should be an on-going process, which is integrated and aligned with business planning. * Deputy Vice-Chancellors, Executive Deans/ Directors and Heads of Schools are in the best position to assess their programs and related staff needs, and therefore have overall responsibility for staff planning within their Division or Faculty. * HR staff plays an important partnership role in supporting faculty/divisions to develop and implement effective staff plans(Mingkang,2003) Benefits of Staff Planning
The overall success of staff planning will depend to a large extent on how effectively it can be integrated with organisational planning. When effectively integrated the main benefits are (Riguan,2006) * staff required to meet future business needs are being recruited and developed * reduced staffing costs through appropriate staffing levels, * improved identification of staff development needs,
* improved capacity for career management,
* improved employee effectiveness through better job design,
* increased job satisfaction,
* improved employee relations,
* reduced skill shortages,
* reduced staff turnover
* reduced staffing costs by correcting skill imbalances before they become unmanageable and expensive, * employees whose capabilities are not likely to meet future needs can be retrained, redeployed or separated, * staff utilisation can be improved through assigning staff to the highest value work that they can perform, * new or emerging job roles can be planned for through specific recruitment or training initiatives (Hansheng,2004) * the process enhances the capacity of staff to perform higher value work, HR initiatives are consistent with and complementary to faculty and division plans.(Wen,2003) Overview: Process of Staff Planning
Staff planning for a 3-5 year time frame provides a balance between short and long term planning. A range of human resource initiatives should become apparent over this time frame such as job analysis and design, graduate recruitment, staff training and development, changes to work practices, succession planning, career development and flexible work practices(Gao,2002) Although HR is a major player in the development and implementation of staff planning the faculties/divisions are ultimately responsible. The following diagram identifies the three steps identified for successful staff planning in The University of Adelaide. Step 1:
Analysing the
business environment
Step 2:
Forecasting –
Demand and Supply
Step 3:
Planning. Implementing and Evaluating
The purpose of each step is described in further detail in the Staff Planning 12`Checklist. This process is supported by a number of templates that guide the Schools and units through the process in a systematic way(Zhao,2006). Recommendations
Recommendations are the most important part of any business element in order to improve not only its internal position but also its external brand image and reputation that is perceived by the media and the general public. After a thorough analysis of the entire case study the following points had been recommended: 1. Conduct training programmes – Training should be done on both aspects, on the job and off the job. It should be a never ending program because there is always room for improvement. Training should be done from time to time in order to avoid any undesirable unforeseen circumstances as well as improve productivity in the long run. This can only be possible when employees get trained enough to improve their performance and productivity. 2. Invest in time, not just money – Many companies make a foolish mistake of spending an overwhelming amount of their budget on advertising for vacancies. Little do they know that time is in fact the biggest investment. Time factor should be considered in mind.
Vacancies should not be filled in a hurry because it is costly to hire people by advertising on various panels. This can be achieved with thorough assessment of the candidates' abilities as well as spending much time during the interview process so that it is ensured that the best of the best talent is selected by the company. 3. Go grassroots level – Grassroots level in management is defined when the employee contribution is evident from the top most senior management to the lowest subordinate in the company (Jingjie,2004). It should be kept in mind that senior managers that actively take part in strategy formulation and goal setting should take equally active part in implementing them as well. This ensures that their subordinates get motivated enough to work for the company in line with the managers and their seniors. 4. Monitoring HR performance – last but not the least, HR policies should not just be formulated and implemented but also monitored carefully enough in order to get the most form the company. This is only possible if regular employee reviews and appraisals are conducted within the company to ensure proper implementation of the HR policies and strategies (Jingbo,2002).
References
Zhao Jingjie, Li Yan: Research on HRM Innovation in Knowledge Enterprise, "Industrial Technologyand Economy", 2006.04
Gao Riguan, Wang Biying: Research on "Harmonious Management" Pattern in Human Resources,"Science and Management", 2006.02
Si Jingbo: Research on Problems in HRM Innovation in New economical time. A paper of theMaster' in Northeast Agricultural University, 2002.12
Wen Hansheng: Development Strategies in Enterprise HRM Innovation, "Modern Information"2003.04
Chen Rirong: Preliminary Analyses on HRM innovation in Enterprises, "The Journal of ChineseCommunist Party School in Shanxi Province ", 2006.01
Jiang Mingkang, Li Jiao: HRM innovation in Shanghai Branches of Four Great State-owned ,"Shanghai Finance", 2002.03
TASK-3Case study
AC3.1 On an HR practitioner point of view, assess what Adam should do to resolve the issue. It's important to carefully consider the cause or causes of a performance problem before attempting to deal with it. The reason is that different actions are likely to be effective in different situations. For example, if the root cause of a performance problem is an employee's lack of effort, then counselling, a direct warning, and then either discipline or a performance based adverse action would make sense. But if the root cause of the problem is a lack of resources necessary to do the job properly, counselling, warning and then disciplining the employeewon't help at all and may make things worse. With the growing competition among businesses in every industry, a lack of training in the employees can make the difference between maintaining success, and ultimate failure.
Furthermore, without providing proper training among workers at the lower levels of the company, it is becoming increasingly challenging to find competent people to promote or hire for positions higher up in the corporate hierarchy.Adam being the new employee in the organisation should be have more patience to get the things done and should also understand the time frame of the training process. From HR point of view Adam should have done the following points to resolve the issue. Consciously decide how to respond to a conflict situation. Adam should remember how you respond to a situation rather than what happened. He should understand the situation and as many things goes out of mind. While you oftendo not have control of many situations, Adam should choose how to respond to others to help reduce work conflict and stress. By responding appropriately to a conflict situation, you take responsibility for your actions. Give yourself time to prepare.
Adam should address difficult issues after he had time to organize his thoughts. Adam must have taken time to understand Roy issues and to be clear about what is his real concern.
Consider timing to help you listen.
Adam met Roy at lunch gathering, He should have time to listen to Roy the new employee of the organization who was not properly inducted and was promised to get his personal mentor on time but due to his negligence he is suffering in his work which would have shown low performance of Roy. Professionalism.
Adam being HR Practitioner should be more professional and responsible, as he is the first point of contact for any employee issues. In the case of Roy Adam was not professional in his work, due to his negligence behaviour and casual attitude.
http://www.acas.org.uk/index.aspx?articleid=2126
http://www.utexas.edu/hr/current/services/dispute/problem.html
AC 3.2 Roy is very unhappy with Adam and holds it against him even though all has been done and followed up. Design and create what Adam should do to resolve this. Should Jean, as Adam's manager do something? Verify and measure what role does Roy's manager play in this issue and should he be implicated AC 3.2 Adam should understand that the good employee in the organisation is an asset. Loosing employee interest in work due to not providing sufficient training may affect the performance of the employee. In the case of Roy and Adam, In spite of Adam providing Roy his personal mentor, Roy will never believe on Adam and will never discuss his issues with Adam. Employee retention is the most important task of the HR department only when they resolve the grievances of the employees. Adam should follow the following points to resolve the issue. * Consulting, advising, and designing programs to fill the gaps between the actual situation and the desired one * Coaching, guiding, training (different levels)
* Developing management and supervisory skills and know-how * Defining the company's mission, goals, and objectives
* Assessing the actual situation
* Identifying training and operational needs
* Improving organizational communications
* Improving work performance
* Increasing employee motivation
* Raising the levels of organizational performance and achievements * Achieving Customer satisfaction and customer loyalty
* Enlarging the company's customer base and market segment. (http://www.easytraining.com/consulting.htm )
Employee complaints are a fact of business life. Companies that manage complaints effectively not only can boost employee morale and satisfaction, but also may benefit from the information gained through employee feedback. Being open to both positive and constructive feedback and providing employees with multiple options for sharing their concerns are best practices for managing complaints effectively. Employers and managers who view complaints as gifts can establish trusting relationships with employees that lead to loyalty and productivity–and they can learn a lot in the process, according to Lin Grensing-Pophal, author of "Human Resource Essentials." The complaints are there whether managers hear about them or not. Actively seeking feedback–even constructive feedback–can help get issues out in the open and lead to process improvements and other changes that can positively impact the workplace. (http://smallbusiness.chron.com/management-techniques-employee-complaints-1197.html) * Jean, as Adam's manager should listen to Adam's issues with Roy in providing him mentor. * Jean should keep a watch on Adam performance and also should understand if he has issues with employees. * Jean should more actively participate in Adam's work until he is completely responsible for his work. * Jean should talk to Adam to understand the problem and initiate to solve them.
Verify and measure what role Roy's manager plays in this issue As a manager, you have the opportunity to lead, supervise, mentor and motivate others – and your ability to do so effectively make a huge difference to your company's overall success. In fact, the success of your company has as much if not more to do with your performance as it does with the performance of the CEO and his or her senior team. Managers find themselves between the proverbial rock and a hard place. they are expected to increase or maintain success, however their company defines it, by getting the best performance possible out of your people – yet you have to operate within often difficult and demoralizing policies, procedures and guidelines established by senior management.
Roy manager should firstly understand the complete issue between Adam and Roy.Roy manager should follow the below mentioned measures in this issue. * Define the problem:Roy manager should define the problem to resolve the issue between Adam and Roy. * Verifying and understanding of the problems
* Prioritize the problems:
* Understand your role in the problem:
* Look at potential causes for the problem
* Identify alternatives for approaches to resolve the problem
* Select an approach to resolve the problem
* Plan the implementation of the best alternative
* Monitor implementation of the plan
* Verify if the problem has been resolved or not
(http://managementhelp.org/management/guidebook.htm)