Strategic Management College Essay Sample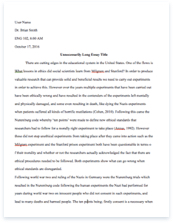 The whole doc is available only for registered users
OPEN DOC
Download Essay
A limited time offer!
Get a custom sample essay written according to your requirements urgent 3h delivery guaranteed
Order Now
Strategic Management College Essay Sample
1. Bargaining Power of Buyers
* . Tran Quy Thanh, chairman of Tan Hiep Phat Beverage Group, said Viet Nam's annual per capita consumption of soft drinks rose sharply in recent years, from three litres in 2007 to 23 litres at present. Muhtar A. Kent, chairman and CEO of the Coca Cola Company, said that soft-drink consumption in Viet Nam was about a quarter of the global average. He said that beverage companies were jumping into the market because per-capita purchasing power had risen to about US$3,500 per year and the middle class was continuing to grow at a fairly fast rate. * Customers are highly sensitive to the price of the drinks and are willing to change brands if one becomes much more expensive than the other. The drinks are not a need and people won't pay any price for it. * Products are very unique in the drink industry and people are very brand loyal to the drink of their choose. Though many drinks rather similar in type they have distinct tastes. * Firms often provide incentives to customers on the buyer side. These deals can often sway customers to choose a particular brand. * Rather high competitive pressure in general
2. Bargaining Power of Suppliers
* The inputs specifically the materials are extremely differentiated as every firm is trying to create the best product. Each firm has a different formula, color, and flavor for their beverage. No two products are typically exactly alike. Product innovation is necessary to fill the buyers need for a variety of tastes. Coca Cola has decided to invest US$300 million in developing new brands. PepsiCo Vietnam and Suntory (Japan) have agreed to set up a joint venture in the beverage sector. Suntory will buy 51 percent of PepsiCo Vietnam's shares. PepsiCo's popular brands include Pepsi Cola, 7-UP, Sting, Mirinda, Tropicana, Twister, Lipton, and Aquafina. * Firms can switch between suppliers very quickly and easily. Suppliers for the drink industry do not hold much competitive pressure. Suppliers to the industry are bottling equipment manufacturers and secondary packaging suppliers. In terms of equipment manufacturers, the suppliers are generally providing the same products. The number of equipment suppliers is not in short supply, so it is fairly easy for a company to switch suppliers.
This takes away much of suppliers' bargaining power * It is fairly easy to become a supplier within the industry and thus they would not find it difficult if they wanted to enter. The companies will choose the suppliers that do the best job and have the best price. If another supplier does the same job but is cheaper, the firm can switch without much issue. * There are many current and potential suppliers in this industry. The drink companies own a portion of their own supply companies. For current and potential suppliers it is fairly easy to enter or succeed in the industry as supplying the soft drinks is not a difficult task. All about price and how efficient of a delivery job they do. Companies are willing to switch suppliers whenever is necessary. * Business is extremely important to the suppliers as the drink industry is an enormously profitable market. The main revenue for these supply companies comes from delivering the drink beverages and equipment for the firms to the customers. In short, supplier bargaining power and supplier- seller collaboration put the weak competitive pressure on the Vietnam beverage industry. 3. Threat of New Entrants
* Existing firms have cost and performance advantage in this industry. This is because existing firms have already purchased large capital expenditures and have economies of scale. They also have direct supply and distribution channels setup. Coca Cola and PepsiCo still hold the largest share of the Vietnamese beverage market, totally about 60 per cent. * The majority of drinks have well-known brand identities, with the exception of generic brands. Brand identities define drink flavors (i.e. Sprite means lemon-lime, or Coke means cola) * A lot of capital is needed to enter this industry because there are large capital costs needed for manufacturing. Bottling, distribution, and storage could be contracted out, but it would likely increase costs in the long run and weaken the supply chain. New comer to the industry would face difficulty in assessing distribution channels. The major brands already control the main distribution channels, such as big supermarkets, gas stations, and restaurants. They have low costs, competitive pricing, and strong business relationships. * Experience in this industry does help firms to lower costs and improve performance. The major brands run on economies of scale, and have experienced the highs and low of the industry and overcome them. New entrants can learn from the first entrants history but do not have first-hand experience. =>although VN beverage industry has quite high potential profit for new comers, it seems to be not easy to deal with these above existing barriers, especially the big shape from the giant like coca cola company, pepsico company,… 4. Substitutes
* Customers would not incur costs in switching to substitutes. The choice of switching to a substitute for a customer would in most cases be the difference discounted price. * Within carbonated beverages, there are the substitutes for non carbonated drinks such as like water, tea, sports drinks, coffee etc. * Customers are not likely to go for substitutes because brand name loyalty is a very strong competitive pressure in this industry. 5. Rivalry Among Existing Players
* The industry does not necessarily have overcapacity at the moment. However, if a newcomer were to try and enter the industry, its current players would make it very challenging because of brand loyalty and recognition amongst customers. In 2009, Coca Cola pumped an additional $200 million into Viet Nam, while PepsiCo, not wanting to play second fiddle to its rival, injected $250 million. With its recent investment of $300 million, Coca Cola will be able to improve the effectiveness of its three plants that operate in Viet Nam, and further develop its brand names and expand its retail system. For PepsiCo, its joint venture with Suntory is expected to enable it to enhance its already well-known brand name and expand its influence in the Asian market. * The fixed costs are a high proportion of total costs for a firm in the drink industry. Fixed costs act as a firm barrier to entry and can include costs for warehouses, trucks, labor, etc. * There are significant brand identities among the firms in the industry, which is why brand names are an important competitive edge amongst new businesses. * Customers would not incur high costs from switching from one player to another. The most they may incur would be a little money because the prices in the industry do not fluctuate much among the firms. * Customers purchase the products mainly based on taste.
* Market shares in the industry are not more-or-less equally distributed among competitors. Coca Cola and PepsiCo still hold the largest share of the Vietnamese beverage market, totalling about 60 per cent. Tan Hiep Phat is one of the biggest producers of non-carbonated drinks. It holds a 53 per cent market share for bottled water and herbal tea drinks, according to London-based Euromonitor International Ltd, which provides market-research and business-intelligence reports and data. * It's clearly seen that rivalry can be considered fierce to strong. The most market share is in hand of some giant firms and any actions to take away the consumers from them are early prevented within the stimulated jockeying and maneuvering strategies in business.
References:
http://vietnam.vn/promising-prospect-of-beverage-market-c1069n20130104152502035.htm http://vietnamnews.vn/Economy/232586/drink-makers-vie-for-market-share.html http://vnmade.com/?p=28890