Strategic Management Essay Sample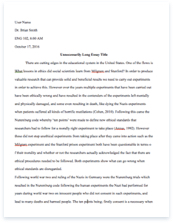 The whole doc is available only for registered users
OPEN DOC
Download Essay
Get Full Essay
Get access to this section to get all the help you need with your essay and educational goals.
Get Access
Strategic Management Essay Sample
Strategic management is the combination of some tools and activities in an organization which provides total direction towards achieving the goals (David, 2001). The success of an organization depends on how well it develops and implements its strategy. This assignment will provide an overall view about how an organization formulates strategy and how it handles its internal and external factors regarding strategy. Therefore the strategic performance of HSBC is analysed critically to show the practical view of strategic management. Overview of HSBC:
HSBC is a British organization which provides financial and banking services worldwide. The Headquarter of HSBC is in London and it was established in 1991. It is mostly famous for global banking as well as retail banking. The main purpose of the company is to support the people who want to convert their hopes and dreams into reality (HSBC, 2013). HSBC generally focuses on creating shareholders' value. At present HSBC holds a leading position in the competitive global banking business. According to annual report 2012, Generally HSBC group conducts its activities by dividing four sections- UK Retail Banking: Retail banking in UK includes two types of businesses. The first one is retail banking and wealth management by which personal customers are provided some services by using their distribution channel.
The other one is commercial banking through which commercial organizations are served. Continental Europe Retail Banking: Continental Europe refers to some countries like France, Turkey and Germany where HSBC provides similar services as it do in UK. Global Banking and Market: HSBC enhances its association with the global commercial banking to fulfil the needs of international clients. Global Private Banking: HSBC focuses more on investing its money in developed market where growth rate is so fast. It maintains collaboration with global businesses to create entrepreneur client internationally.
In UK HSBC bank have 1178 branches which are huge in number in a particular country. HSBC retail banking offers three types of products to the target customers. These products are as follows- •They provide asset driven services such as deposit and account services. •They offer liability driven services such as credit and lending. Both services can be secured as well as unsecured. •Other services provided by HSBC are asset management, financial advisory and so on. 1. Internal and external analysis of HSBC and reasons for the success: The management needs to analyse its environment within and outside of the organization to develop their activities to accomplish the objectives.
HSBC has to consider some internal and external factors while it develops its strategic plans. It needs to identify its strengths and weaknesses as well as opportunities and threats to sustain in the competitive market. The management is always careful in research and development because they deal globally. The analysis of direct or indirect factors of the company regularly helps them to make continuous improvement that is directly related with the market share. 1.1.Internal analysis
Internal analysis of a company generally is done based on the strong side and weak point of a company because these two parts are related with the organization directly. A Company can work on its strengths and weaknesses more comfortably because of its more controlling power on them. Since HSBC is in a good position in the market and it means that it has more strong sides compared to weak sides. 1.1.1. Strengths of HSBC
HSBC holds a leading position in direct banking business in United Kingdom. The market share is increasing day by day in the competitive market that is why the growth of the company is going higher than other company. It diversifies its products so that it can meet the needs of the customers. It targets mainly the businessmen who are continuously dealing with the bank. Nowadays the target markets are being increased to capture big deal as well as medium and small deal. HSBC carries a strong brand value because of customer loyalty. It has a high reputation in banking business worldwide. This reputation is considered as a big strength for HSBC. The customers of HSBC think in maximum time that no other bank is as good as HSBC. That is why those customers inspire others to deal with HSBC. These loyal customers are continuously helping them to maintain high market share.
The management and employees of HSBC are highly skilled as well as experienced. That is why they know how to take proper measures in the right time. The management is capable of conducting and monitoring the business worldwide. When company faces any hard time, they tackle all the problems tactfully. They have the capability to make immediate and perfect solution of the problem. The required resources to sustain in the market are available to HSBC. Without the availability of proper resources it is hardly possible for the company to implement the desired plans. HSBC can implement any strategy by utilizing their resources. They allocate all the resources appropriately to develop the work performance. 1.1.2. Weaknesses of HSBC
HSBC faces different types of barriers when it wants to expand its business area because of government regulations. Government gives some restrictions because they think that HSBC can take the whole control of the market. Sometimes it raises required money from banks. It can be considered as a weakness for HSBC. It is unable sometimes to bring money from shareholders.
1.2. External analysis:
1.2.1. Opportunities of HSBC
HSBC has the chance to increase its market share by using mergers. It will create an opportunity to cover up more areas in UK as well as in other countries. In some places where HSBC has no permission to work directly can set up some mergers to capture these markets. If it can properly use and monitor the mergers, the market share will be increased surely. HSBC faces lesser international trade barriers than others nowadays. It is a great opportunity for them to enter into new market and provide services to new segments. It does not need any big advertisement in the new market because it has already drawn the attention all over the world. Technology department of HSBC is always conducting research to bring technological improvements. Their continuous technological improvements make the organization performance more efficient. These improvements will open more doors in front of them.
1.2.2. Threats of HSBC
Nowadays many organizations are involved in financial and banking businesses. New organizations are also entering regularly in this industry. So the management and employees of HSBC need to improve their performance continuously otherwise they will have to lose their market share to other organizations. HSBC has to face various regulations in different countries which cannot be avoided at all. It is a threat for HSBC because these regulations restrict several activities of the organization. The competitors can utilize this chance to grab the ultimate power of the market. Sometimes mergers of HSBC fail to continue their business successfully. The reputations and brand loyalty of HSBC can be affected unfavourably by those mergers. 1.2.3. PEST analysis
PEST analysis is one kind of tool by which the effect of macro-environmental factors on the organization are critically determined and measured (Drejer 2002). The PEST analyses regarding HSBC are as follows-
Diagram: PEST analysis (Source- Geekyfry, 2012)
Political aspect: Political stability affects directly in the organization. HSBC generally does business mostly in developed countries like UK, USA and China. In these countries the political condition is quite stable than that of developing countries. Financial Services Authority (FSA) regulates the banking system of HSBC in UK (Johnson et al., 2006). Generally government imposes rules and regulations on HSBC. It develops some concrete plans to handle the restrictions of the government. Economic aspect: The economic condition of a country is directly related to banking system. That is why HSBC has no chance to ignore this aspect at all. Some years ago a severe recession occurred in world economy but HSBC has handled it strongly.
Although it faced some difficulties in recession period, it was quite little because of its right decisions and planning. The organization also has to concern regarding the rate of currency of host country when it conducts its business in foreign country. Socio-cultural aspect: The socio-cultural aspect generally refers to the cultural differences and societal condition that are always focusing point for HSBC. It always focuses more on corporate social responsibility to maintain a good reputation in the society. As HSBC is a multi-national organization, it has to deal with different cultures and norms in different countries. The culture creates opportunities as well as threats sometimes for HSBC. Technological aspect: The continuous improvement in technological sector always gives benefits to HSBC. HSBC has implemented "Green IT System" to save electricity as well as water which is beneficial for the environment too. This IT system helps HSBC to become globally sustainable. 1.3. Reasons behind the success of HSBC:
HSBC is one of the most successful organizations in today's world without any doubt. There are some major reasons behind this success. The reasons are identified as follows– Response to the clients: HSBC maintains customer relationship management to provide comfortable and quick services to the clients because the response time means a lot to HSBC. That is why it has achieved brand value and customer loyalty worldwide. Use of strategic human resource management: HSBC uses strategic human resource management that offers comprehensive and demanding values among the employees.
The productivity of employees is increased tactfully here and it directs the whole organization to the success. Use of technology: HSBC has been able to make more influence on large customer segments by utilizing the technology. It collects and analyses the customer information properly within short time by using technology and it helps bring the ultimate customer satisfaction (Knod and Schonberger, 2001). 2. Models and frameworks of strategic management and ways of sustaining performance: 2.1. Michael Porter's five forces framework:
Michael Porter's five forces framework is one type of tool to analyse the business activities and strategies (Porter, 1980). In this model the competitor's attitudes and strategies are examined critically to take competitive advantage. Porter's five forces analysis of HSBC is described below-
Diagram: Porter's five forces model (Source- Willden, 2013) i.Competitive rivalry: Nowadays huge numbers of organizations are involved in financial and banking sectors. So HSBC has to compete with many organizations to take a leading position in this industry. The competitive rivalry forces HSBC to develop strong strategic plans to beat the other organizations. HSBC holds number one position because it is continuously improving its performance. In UK Barclays and some other organizations are always creating threats for HSBC because they have also good reputation in the market. That is why the organization identifies the weaknesses of its major competitors. It takes chances by critical evaluation of the competitors. For example, when a recession occurred in world economy, many organizations faced liquidity problems.
In that time HSBC had little crisis and held a strong position because of its pre-planning strategy (Balogun and Hailey, 2004). ii.Threat of new entrants: people have to make transactions while they conduct businesses or other financial activities. That is why they need to use bank account for big or small transaction. Banking business is quite comfortable and profitable nowadays because of people's needs. So government permits more companies to provide banking as well as financial services. The new entrance of an organization in the banking industry is always a threat for HSBC because these new organizations can take market share from them. That is why HSBC always creates entry barriers for new organizations. HSBC takes all the opportunities and keeps itself as a threat for new company.
As HSBC has a strong brand value, maximum customers become loyal to them. iii.Threat of substitute products: The competitors can offer substitute products or services to the customer in any time (Schein, 1997). Substitute products offered by the major competitors always gives a threat of losing market share. That is why HSBC is always concern regarding this issue. It analyses the actual customer needs in a regular basis because the needs and demands of customers can change within short time. After determining the customer needs, the organization designs a new product or develops existing one. It also focuses on offering new services so that it can retain its loyal customers for long time as well as attract new customers. iv.Bargaining power of buyers: The power of buyers can affect the brand value of the organization.
HSBC is always careful while handling the buyers. The satisfaction of the customer is the ultimate requirement to become leader in the industry. It develops various strategies to manage the buyers tactfully as well as effectively. v.Bargaining power of suppliers: Suppliers power is another force which can create a big effect in business. HSBC manages the suppliers effectively because different types of required materials are provided by them. In order to sustain in competitive market, it is a must to concentrate on suppliers for HSBC. 2.2. SWOT analysis of HSBC in brief:
The SWOT (Strength, Weakness, Opportunity and Threat) analysis of HSBC is described in the previous section. Now SWOT analysis of HSBC is shown below through diagram in brief-
Diagram: SWOT analysis of HSBC in brief
2.3. Ways of sustaining strategic performance:
HSBC leads the banking industry by keeping its level of strategic performance high. It follows some ways to sustain the performance for the long time. The ways it has followed are identified and described as follows- Customer relationship management
Expanding business portfolio
Cooperation
Increasing location of marketing
Utilization of information technology
Strategic human resource management
Innovative strategic programs
Customer relationship management: In order to sustain performance, it needs to determine how relationship will maintained with the customers effectively (Beer, 2001). HSBC maintains customer relationship management (CRM) to keep continuous communication with the customers. They provide the immediate solutions to fulfil the customer demands and needs within short time. They keep themselves updating about the customers. They need to arrange all the necessary elements for customer satisfaction so that customers always think that HSBC is the most capable organization in the financial sector. This relationship maintenance helps them uphold the brand image. Expanding business portfolio: HSBC has entered in many markets by using mergers and acquisition to expand their activities. It has expanded business portfolio so that it can offer more diversified products or services to the new customers.
Thus it has provided more diversified products to the customers and brought customer contentment. Mergers sometimes fail to reach in the desired target. In that case full support and right direction are highly needed. After providing proper guidelines, the success is must in the long run. Cooperation: The management focuses on maintaining a good connection and cooperative relationship with the employees and its shareholders (French, 2000). This cooperative approach helps HSBC solve sudden or big problems together. So when a big issue occurs, the employees and shareholders show their performance effectively. This approach has been maintained to sustain the performance for the long time. Safety and security is always available in HSBC that is why employees never feel helpless. They motivate themselves and work with full effort.
The combination of management and employees is helping HSBC to sustain the performance of the organization. Increasing location of marketing: HSBC has the tendency to provide its services to more people. That is why it increased and is still increasing the location and site of marketing. It ensures that more people know about its service and the services are getting closer to the target segments (Neumann and Sumser, 2002). This marketing strategy has helped themto increase the customers. If customers are increased regularly, it will motivate them to upgrade their  performance. Utilization of information technology: Customer information is always a prime concern for the organization like HSBC. If organization gets customer information at the right time, it offers the right products to the right customers. HSBC uses technology to maintain customer information as well as other information. HSBC has maintained its performance constantly because of getting right information by utilizing technology.
The improved technology of HSBC facilitates the customers directly or indirectly to meet the needs. Many software are used nowadays by HSBC to classify the customer information in several phases based on services taken by the customers. Strategic human resource management: Strategic human resource management always monitors and assesses the performance of the employees so that any type of mistake can be critically identified and corrected accordingly (Brown, 1998). It provides motivation and necessary guidelines to the employees. These guidelines help the employees how to maintain efficient performance.
The strategic human resource management has worked and is still working with the employees to keep up the organization performance. Since qualified employees are generally hired by HSBC, employees do not need primary training. They just need to learn how to do strategic implementation. Innovative strategic programs: Innovation is always a first priority to HSBC because there is no alternative of innovation to sustain in the competitive banking sector. They offered new and innovative products to their clients regularly from the past that is why they could bear the leading position. Recommendation:
Though HSBC is already a strong brand all over the world, it should focus on more improvement. Here some recommendations are suggested for HSBC below- •HSBC should increase the monitoring power on their mergers so that the mergers can maintain the brand image. •They should always give first priority to their shareholders when they raise money. •They should use a particular department to handle the cultural differences because it will make them more comfortable to keep pace with the cultural differences in different countries. Conclusion:
From this assignment it is comprehended that how HSBC develops its distinctive strategy and ensures the strategic performance over the period. HSBC is continuously enjoying the success of strategic performance in the industry by implementing their techniques prudently. It is now easily said that HSBC has a leading position and it will be a future leader in the banking sector if it shows its uniqueness in strategic development endlessly.
References:
•Balogun, J. and Hailey, V. H., (2004), Exploring Strategic Change, 2nd ed., Harlow: Prentice-Hall. •Beer, M., (2001), How to develop an organization capable of sustained high performance: Embrace the drive for results-capability development paradox, Organizational Dynamics, 29, pp. 597–619. •Brown, A., (1998), Organization Culture, Strategic Change and the Management Process, Prentice Hall, p 25. •David, F. R., (2001), Strategic Management: Concepts and Cases, 8th ed., Prentice Hall, Inc.: Upper Saddle River, NJ. •Drejer, A., (2002), Strategic Management and Core Competencies: Theory and Application, Westport, CT: Quorum Books. •French, W. L., Bell, C. H. and Zawacki, R. A., (2000), Organization Development and Transformation: Managing Effective Change, 5th ed., McGraw-Hill, New York. •GeekyFry, (2012), PEST Analysis Framework, [online] Available at: http://geekyfry.com/management/marketing/pest-analysis-framework/ [Accessed: 15 Dec 2013]. •HSBC, (2013), HSBC Holdings plc – Our purpose. [online] Available at: http://www.hsbc.com/about-hsbc/our-purpose [Accessed: 15 Dec 2013]. •Johnson, G., Scholes, K. and Whittington, R., (2006), Exploring Corporate Strategy, 7th ed., Prentice Hall, UK. •Knod, E. and Schonberger, R., (2001), Operations Management: meeting Customers' Demands, 7th ed., Mcgraw-Hill Irwin, Boston. •Neumann, E. and Sumser, R., (2002), Marketing Communications: A Vital Element of Achieving Change, The Public manager, 31(4). •Porter, M., (1980), Competitive Strategy: Techniques for Analyzing Industries and Competitors, Free Press, New York. •Schein, E., (1997), Organizational Culture and Leadership, 2nd ed., Jossey-Bass, p 6. •Willden, D., (2013), Michael Porter Five Forces Model, [online] Available at: http://www.strategy-keys.com/michael-porter-five-forces-model.html [Accessed: 14 Dec 2013].