Teacher and Teaching Process Essay Sample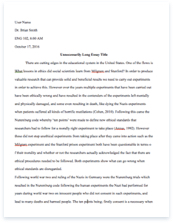 The whole doc is available only for registered users
OPEN DOC
Pages:
Word count: 1015
Category: teaching
Download Essay
Get Full Essay
Get access to this section to get all the help you need with your essay and educational goals.
Get Access
Teacher and Teaching Process Essay Sample
"Education is not the filling of a pail but the lighting of a fire."
* Teacher- is a facilitator of learning and of the development of the youth; he shall, therefore, render the best services by providing an environment conducive to such learning and growth. –Code of Ethics for Professional Teachers, Article III
– one that teaches; especially : one whose occupation is to instruct
– Merriam Webster
* Teacher to the
* Community
Community respondents strongly agreed that teachers: ((SPETT June 1994 ) * help develop moral character of a child.
* are second parents.
* are assets in the community.
Teachers are expected to be a person of good moral character.
* Law
According to REPUBLIC ACT NO. 7836, ARTICLE I – Section 4, teachers refers to all persons engaged in teaching at the elementary and secondary levels, whether on full-time or part-time basis, including industrial arts or vocational teachers and all other persons performing supervisory and/or administrative functions in all schools in the aforesaid levels and qualified to practice teaching under this Act.
According to the CODE OF ETHICS FOR PROFESSIONAL TEACHERS (Preamble), teachers are duly licensed professionals who possesses dignity and reputation with high moral values as well as technical and professional competence in the practice of their noble profession, and they strictly adhere to, observe, and practice this set of ethical and moral principles, standards, and values.
The teacher as a professional should possess the following qualities (Lardizabal, 1995) * Mastery of the subject he/she teaches
* Understanding of the learner
* Understanding of the teaching principles and skill in the use of techniques for their implementation * General understanding of other branches of knowledge
* Understanding and appreciation of the teaching profession
TOP 10 Characteristics that Good Teachers Should Possess
*
1. Open to change and Unsatisfied
* The best teacher is always a student.
* There is a place for tradition but there is also a place for new ways, new ideas, new systems, and new approaches. * "Anyone who loves learning accepts correction, but a person who hates being corrected is stupid." –Proverbs 12:1 2. Knowledgeable
* About the Whats and the Hows in teaching.
* "We cannot give what we do not have."
* It is a moral duty of every teacher to have the mastery of the subject matter & the methods of teaching. * Simplify the lessons as possible.
3. Passionate
* Teach with enthusiasm.
* "Teaching is not just a profession; it is a passion. Without passion for your subject and a desire for your students to learn and be the best in the world, we have failed as teachers, and failure is not an option"-John Podojil
4. Respectful
* You can't teach your students to respect you.
* Respect cannot be imposed, but it can be earned.
* Respect your students, as well.
* How to earn your students respect?
* Your word must be golden.
* You must be the same teacher yesterday, today, and tomorrow. * You must never take misbehavior personally.
5. Good classroom Manager
4 Types of Management Styles
* Authoritarian
* tightly control their classrooms but show little involvement with students. These teachers expect swift and exact compliance with their rules. They quickly punish students for misbehavior. Such classrooms can be very quiet and may seem orderly. However, students are not happy. Teachers who seek strong control and little opposition from students will adopt this management style. * Authoritative
* as those exerting high levels of control and showing high levels of involvement with their students. The authoritative teacher places limits on students' behavior but encourages students to think and act independently. Such teachers firmly redirect disruptive students but do not yell or assign overly punitive consequences for misbehavior. These teachers are strict but compassionate. Teachers wanting to be effective but respected by students will adopt this style of classroom management. * Indifferent
* Indifferent teachers show little control and little student involvement. These teachers reuse the same lesson plans over and over and do not allow extra activities . * Laissez-Faire
* enjoy their students but place few controls on them. They spoil their students and refrain from disciplining them for misbehavior. Students will enjoy these teachers because they have freedom without much responsibility.
6. Good Communicator
* Communication is a two-way process.
* A good teacher should be a good speaker and a good listener. * "If speaking is silver; then listening is gold." -Turkish Proverb * If a teacher's communication skills are good, he/she can convey the lectures well and can expect better results. * A truly great teacher knows their
students, and takes the time to make sure each of them understands.
7. Create Independence
* "Teachers should guide without dictating, and participate without dominating." -C.B Neblette
* "The teacher who is indeed wise does not bid you to enter the house of his wisdom but rather leads you to the threshold of your mind". -Kahlil Gibran
8. Encouraging
* Students need not just to be informed but to be encouraged. * Find the spark in a person and encourage it to come out in full glory. 9. Flexible
* Flexibility is mandatory.
* Effective teachers must be flexible managers who find solutions in chaos, regardless of the chaotic magnitude. * Flexibility is an effective teacher's best friend
10. Interesting
* Teachers have to make the students want to listen when they talk.
They must also be compelling, so that they can hold the class's attention long enough to connect with their students on an academic level. " Teaching may not be a lucrative position. It cannot guarantee financial security. It means investing your personal time, energy, and resources. Sometimes it means disappointments, heartaches and pains. But touching the hearts of people and opening the minds of children can give joy and contentment which money could not buy."
-Dr. Josette Biyo, First Asian winner of Intel Excellence Award International Competition
"A good teacher affects eternity; he can never tell where his influence stops."
– Henry Adams
* Teaching Processes- those things undertaken by the teacher in order to promote and support learning by the students.
Factors Involved in the Teaching Process
* Teacher
* Students
* Subject Matter