Terrorism and Crime: Same or Different? Essay Sample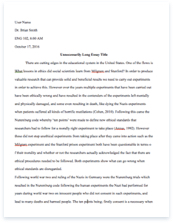 The whole doc is available only for registered users
OPEN DOC
Download Essay
A limited time offer!
Get a custom sample essay written according to your requirements urgent 3h delivery guaranteed
Order Now
Terrorism and Crime: Same or Different? Essay Sample
Abstract
Terrorism and criminal activity have long been in the headines of news organizations, be they in print or radio or television. Acts of terrorism and criminal activity dominate the news in every part of the globe. But let ask ourselves, is there any difference between terrorists and criminals? Does terrorism have any form of relationship with crime, and how do they impact society?
Terrorism and crime: A thin line of separation?
            When the term terrorism comes to mind, our imaginations run to images of people clad in robes, strapping high-powered firearms to their sides swinging them in the air letting loose  a volley of automatic gunfire. Chanting some words that most people cannot understand or comprehend, these are some of the images that we conjure in our heads. Or some rebels bent on the overthorw of some government in another part of the world. Many images come to our mind whenever this term is spoken.
            Historically speaking, the term terrorist did not originate with the images of Arabs or from Islamic militants (Colonel Alfalasi Juma, 1995). Although there were incidents of wars and the occasional skirmishes in the past, the essence and form of terrorism as it is known did not materialize until 1773 (Juma, 1995). Actually, the terrorism tag did not begin in the Middle East, but on the European continent (Juma, 1995). Terror as it is known in the present era started in the later part of the 1700's in France in the infamous "Reign of Terror" (Juma, 1995).
            During that bloody period in history, Robespierre, one of the architects of that era, beheaded 90,000 Frenchmen, aside from incarcerating 300,000 more (Juma, 1995). This is the time that the term "terrorist" was born (Juma, 1995). In the present age, however, it must be noted that some disciplines-political science, psychology and even sociology- seek to determine what are the factors that will make a person a terrorist and those that join such groups (Neuromaster). But endeavors such as these that seek to expalin the dynamics of this tend to ignore the economic, social and political variables if it is only explained in the realm of psychology (Neuromaster).
A bridge between crime and terrorism
            But for the purposes, we must strive to uncover the links of terrorism and that of another instrument that victimizes society, criminality (Yvon Dandurand & Vivienne Chin, 2004). Is there a link between crime and the perpetrators of terrorism, or they two separate acts altogether? At the onset, one might be bought to that acts of terrorism and crime are two separate poles (Dandurand & Chin, 2004). But if stripped altogether and bringing it down to basics, terrorists can be considered criminals (Dandurand & Chin, 2004). But it would be haphazard to say that research is close to determine factors that would legitimatize this claim (Dandurand & Chin, 2004).
            A terrorist, since he is committing an offense against society, can be considered a criminal (Juma, 1995). But even the definition of the term terrorist and their motivations have been the subject of debate (Steven Best & Anthony Nocella, 2004). But what can be seen is the extent of the involvement of terrorist in crmininality (Dandurand & Chin, 2004). The first conclusion is that terrorists involve themselves in criminal activity to support their activities (Dandurand & Chin, 2004). These groups, for lack of finances or other means of support, immerse themselves in crimes, predatory or acquisitve in nature, to finance their central goal  (Dandurand & Chin, 2004).
            In recent times, the incidence of a state endorsing activities for the terrorist organizations, including funding and logsitic needs, have been on the wane (Dandurand & Chin, 2004). In this light, it can be argued that for groups with no independent or self-sustaining means of support, the involvement of terrorist groups in criminality has become a neccesity (Dandurand & Chin, 2004). Incidents of corruption, human smuggling, and money laundering activities have severely damaged the fiber of society, endangering the bases of development and peace in a certain region (Dandurand & Chin, 2004). The relation between crime and terror groups became even more pronounced after the tragic and bloody attack on the United States, commonly known as the "9/11" attacks (Dandurand & Chin, 2004).
            In the aftermath of the September 2001 terror atacks on the United States, the Security Council of the United Nations issued a resolution, UNSCR 1373 (Peter Bates), which highlighted with a great sense of anxiety the firm relations of international terrorist groups and criminal organizations (Dandurand & Chin, 2004). The UN resolution mandated that all to take steps make it terrorism a criminal offense, prevent and stifle terror activities, and the prosecution of terror suspects (Bates). The crimes that these terror organizations would engage in include the illegal drug trade, money laundering activities, arms trafficking, and the smuggling of nuclear, chemical, biological and other weapons material (Dandurand & Chin, 2004). After the UN resoution was passed, the Group of 8 passed a recommendation paper that focused attention on the growing issue of terror groups financing their activities by the commission of crimes in various states, at the same time urging states to strengthen cooperation in dealing with the activities of crime groups, such as illegal firearms smuggling and money laundering (Dandurand & Chin, 2004).
            The undertaking of these groups to involve themselves in criminal activity stresses that the activities of these groups is an expensive undertaking (McKendree University). Apart from these rimes earlier mentioned, terror groups also engage in blackmail, kidnapping, and robbery (McKendree). The pronouncements of the world governing body as well as the declaration of a powerful group of nations evidence the fact that terror groups and international crime organizations have the capacity to collaborate for the benefit of each other (Dandurand & Chin, 2004). An example would be the pact between international drug cartels  and terrorist organizations (Dandurand & Chin, 2004).
            If proven to be legitimate, the threats of these two groups to both the security of the state and the society alike should be noted with grave concern (Dandurand & Chin, 2004). The roots of criminality run deep and enjoy connections with avrious government figures, and even law enforcement authorities (Dr. Sandro Calvani, 2001). Criminals, deviating from the espoused call of terrorists to act as judges on the world system (Juma, 1995), simply manipulate government officials for their own ends (Calvani, 2001). They would threaten legal businesses rather than destory them outright (Calvani, 2001).
            Once the destabilization of the state has been accomplished, that nation's sovereignty is placed in peril,  the stabilty and peace of the society crumbles and the criminal groups essentially take over (Calvani, 2001). In the issue of terror groups linking with transnational drug groups, these are sensitive topics as they deal with both legal and political ramifications (Calvani, 2001). Many states consider terror groups as mere criminal organizations (Calvani, 2001). These states do not differentiate these groups from the other crime organizations operating in thgeir countries (Calvani, 2001).
            But there are nations that differentiate between terror groups from the ordianry criminal groups (Calvani, 2001). The rationale of the difference is in the act of extraditing the individuals (Calvani, 2001). In the extradition proceedings for non-citizens for acts of criminality, it usually goes through procedures without any problems or issues (Calvani, 2001). The problems rise when the individual being extradied is accused of terrorism, especially if the country requesting the extradition is known to espouse torture and practices strategies that are of little differnece to the gropus that do practice terrorism
(Calvani, 2001).
Conclusion
            From the start, the purpose of the paper is find a differentiation between criminals and terrorists. Basing from the data gathered in the paper, though there is evidence in the treatment of terrorists and criminals, it has been born out that criminals and terrorists do share a commonality, that is to seek to satisfy their own agendas. True, there are differneces in the perceptions and in the disposition of terrorists and criminals, but the glaring evidence dwells more on the effort of nations to combat both as a simultaneous threat.
References
Bates, P.G. (n.d.). Combatting global terrorism. Retrieved August 27, 2008, from
            http://www.yorku.ca/yciss/activities/documents/.
            CanadaJapanCombattingGlobalTerrorism.pdf
Best, S. & Nocella, A. (2004). Defining terrorism. Animal Philosphy and Policy Journal            Volume 2, number 1
            http://www.animalliberationfront.com/ALFront/Defining_Terrorism.htm
Calvani, S. (2001). Threats to human security: terrorism, organized crime and drugs in Asia.       Retreived August 27, 2008, from
            http://www.sandrocalvani.com/speech/threats.pdf.
Dandurand, Y. & Chin, V. (2004). Links between terrorism and other forms of crime.     Retrieved August 27, 2008, from
            http://www.icclr.law.ubc.ca/Publications/Reports/
            TNOC_LINKS_STUDY_REPORT.pdf.
Juma, A. (1995). The international terrorism military issues paper. Retrieved August 27, 2008,    from
            http://www.globalsecurity.org/military/library/report/1995/AJ.htm
McKendree University. (n.d.). Terrorism and the United States. Retrieved August 27, 2008,      from http://faculty.mckendree.edu/scholars/2003/randol.htm
Neuromaster. (n.d.). The sociology and psychology of terrorism. Retrieved August 27, 2008,     from http://www.neuromaster.com/LOCsocpsyterrorism/spt_06.htm