The Book "Fish" Essay Sample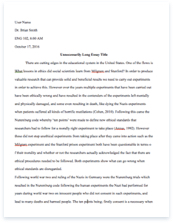 The whole doc is available only for registered users
OPEN DOC
Pages:
Word count: 689
Category: book
Download Essay
A limited time offer!
Get a custom sample essay written according to your requirements urgent 3h delivery guaranteed
Order Now
The Book "Fish" Essay Sample
The book series titled  'Fish!' were written and complied by three outstanding experts in managerial science: Stephen Lundin, Henry Paul and John Christensen. Frankly speaking, the study seems simple at first sight, because of available allegorical form and the combination of fiction and managerial approach to fish market. Briefly, the workers of the widely known Pike Place Fish have really unpleasant job, connected with handling freshly-caught fish; moreover, they are supposed to be polite with distrustful customers, so the book offers an integrative perspective of work motivation and the improvement of market conditions.
The views, presented in the book, are particularly suitable for the managers, committed to large team or staff, in which workers or employees regularly need to cooperate. The main principle, a redline of the book is the following statement employees are likely to improve their performance when they are get satisfied with their job, moreover- when they begin to enjoy it. The 'Fish! Philosophy' allows employees having fun at workplace and manager, in turn, get a chance to eliminate mechanistic approach to employee performance and get much more considerable incentive when they see happiness in their subordinate's eyes.
The book offers less formal attitude towards dress code, so that employees feel more relaxed and the work tension naturally disappears once they just put headphones into their ears and turn on their favorite music. The authors convey another important message: employee conformity and complete compliance are not necessary in terms of organizational environment, since the diversity of outlooks and views is likely to bring new ideas concerning the enhancement of organizational dynamics. In addition, conformity inhibits enthusiasm and breeds additional tension, regardless of type of work (either manual or mental).
Furthermore, as I understood from the book, human life is a game, and even adult individuals wouldn't mind playing at workplace. Fish market in the book by Lundin et al is turned into really fun place, where each customer feels this energy fountaineering from the staff. For instance, when the customer places their order, a cashier yells it out, then the entire team yells it out. The market assistant throws products over the store – and the cashier catches them, surprising the customer and making them smile.
Another principle, which can be drawn from the study is the fact that emotional and cognitive engagement produce additional enthusiasm and energy rather than drains them. Managerial staff, actively engaged into service production process, are more likely to receive positive response from employees. Furthermore, managers should stimulate their work force to appreciate each moment of work and live 'here and now', i.e. get emotionally involved into organizational dynamics rather than distracting from work.  The employees therefore should be attentive and concentrate on each customer , because the customer/employee relationships point to peculiar entity and completeness, speaking philosophically – uniting and cooperating, the client and the worker produce a universe.
Furthermore, the manager should consider turning the work into a game, and the workplace into a playground: individuals are not interested in monotonous process, so the vital aspect of any managerial performance is taking into account the degree of  diversity in terms of activity forms – for instance, it is useful to alternate active and passive types of work and naturally to give employees short breaks. In addition, in order to ensure successful newcomer's integration into the environment, each executive should organize their employees' leisure activities.
It needs to be mentioned that managers are supposed to focus of interpersonal relationships and pay attention to creating conductive working atmosphere. Understanding each customer's or consumer's real needs is also an important aspect of successful managerial performance, since everyone expects to receive individualized service.
In fact, 'Fish!' introduces understandable and simple psychological concepts, but the authors skillfully extrapolate them onto human resource management and customer service issues, producing an illustrative excurse into successful organizational functioning, primarily showing that any company consists of individuals, who have certain needs, aspirations and ambitions.
Reference list
Lundin, C., Paul, H. and Christensen, J. (2000). Fish! A remarkable Way to Boost Morale and Improve Results. Hyperion.