The Functions of an Operations Manager Essay Sample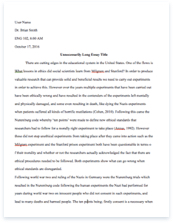 The whole doc is available only for registered users
OPEN DOC
Pages:
Word count: 1469
Category: manager
Download Essay
A limited time offer!
Get a custom sample essay written according to your requirements urgent 3h delivery guaranteed
Order Now
The Functions of an Operations Manager Essay Sample
Introduction
An operations manager is concerned with the ways of achieving the most effective and efficient use of an organisations resources, such as its financial and human resources, capital and materials. He/She is concerned with making a better product or service and with making it more efficient or at lower costs. They are generally trying to achieve the companies objectives and business success. They do not just deal with the manufacturing of products in an assembly line but the whole business processes. Operations management is valuable to any manager of any area.
The APICS dictionary defines operations management as "the planning, scheduling, and control of the activities that transform inputs into finished goods and services. We can also define it as a field of study that focuses on the effective planning, scheduling, use and control of a manufacturing or service organisation through the study of concepts from design engineering, industrial engineering, management information systems, quality management, production manaegement, accounting, and other functions as they affect the operation."[1]
This means that an operations manager is involved in all functional areas within the organisation, as all areas are dealing with producing some products or services from their resources.
The following paper will define the different roles of an operations manager in an organisation.
1. Product Planning
If the raw material required can be readily sourced in the right quantities, at the right price and quality, this will provide a solid basis of the development phase. The role of the operations manager here will be to work with the purchasing specialists on quality standards, to assist in the rating and choice of suppliers and to advice on practical and contractual issues such as just-in-time delivery. The ideal arrangement should be to find that the raw materials or components are readily available at an acceptable price and quality.
Research and development (R&D) factors is another subject an operations manager has to deal with. Developing and designing a new product does not only take the end product but also the whole manufacturing processes into consideration. This includes make-or-buy decisions, defining and deciding on capable suppliers and establishing a manufacturing schedule. These are based on financial factors and are therefore strongly linked to a budget plan.
The life cycle of a product plays a key role in the development phase and is connected to market movements. It can help defining the materials requirement when phasing in or phasing out a product. During the introduction and decline phase components may be purchased by only one supplier and during the maturity and saturation phase components single sourcing may not be sufficient. The role of the operations manager in this case is to adjust the demands of the R&D department with the demands of marketing and production. Not always it is possible to launch a product as soon at is developed or designed.
When linking design to facility provisioning these decisions are mostly made on a directorial level which an operations manager can be part of.
These decisions involve capital expenditure and must form part of the long-range corporate planning procedure. The operations manager has to ask himself following questions:
How much capacity will be required?
When will this capacity be needed?
Where must facilities be sited?
Also moving from a job shop to a continuous system brings a reduced level of flexibility within the organisation. Machinery, work stations, staff and materials handled tend to become increasingly specialised.
Location of facilities
There are various ways in which an organisation can focus its facilities. It can do this by: customer, location, market, product or process. The operation manager should find it possible to build both, a close relationship to its suppliers and customers. This kind of focus has grown through emphasis given by a total quality management (TQM) approach and just-in-time (JIT) supply chains for example. Not for all types of products a JIT delivery is economic. For low cost bulk material a Kanban system might be more suitable. These are decisions an operations manager on a functional level has to deal with.
The development of increasingly sophisticated computerised manufacturing and service systems has decreased emphasis on the human aspects of operating a facility.
When large quantities of material, or a large number of people need to be moved a facility layout will be the most appropriate approach.
Product layouts are repetitive, standardised operations and although expensive to install, they are economical to use when supported by good planning systems. It enables a standardisation of work-stations and machinery and can increase the overall output. The operations manager is in charge to adjust the manpower available with the machine capacity. This may lead into a shift system, defining and setting times for certain operations or lead times for work stations.
1.1 Capacity management
An essential aspect of capacity management is to match the capacity available to the demand level. A perfectly balanced system would have no safety stock, and many companies have moved towards this ideal through the adoption of JIT arrangements with suppliers and customers.
In order to operate a safety stock with a degree of success operations managers need to keep following in mind:
They have to use a positive safety stock big enough to ensure that there is no shortfall
They should use forecasts to plan outputs
Maximise the facility resources by planning for a marginal shortfall. This enables high utilisation of capital equipment and expensive resources.
Directly connected to capacity management is the demand management. Operations managers also serve customers who place demands on the organisation. They are concerned with forecasting, influencing, promising and entering demands or orders. This is a central activity for both marketing and operations management.
Order management is part of the demand management deals with influencing, accepting and translating requirements as placed by customers on a manufacturer or service provider.
Pricing is the traditional mechanism for influencing demand. To maximise profit, but also to influence demand, prices tend to rise when demand rises and decrease when demand falls. With the event of lean manufacturing, as well as increased attention to cost competitiveness, operations managers and marketing managers recognise the importance of managing orders in ways which result in greater stability. Marketing should not work independently of operations in sales promotions or making promises to customers. Equally, operations should not take actions which reduce costs at the expense of customer service. Both should have an interest in improved service and lower costs to customers.
1.2 Scheduling
Scheduling goes hand in hand with demand management. Operations managers deal with the material and human resources available with the requested output. Mainly there is also a relevant time factor that influences the schedule.
Depending on the type of production there are different ways of scheduling. A job shop is likely to schedule backwards as it is mostly connected to a fixed deadline and is a pull system.
A mass production tends to schedule forwards and follows a push system. It is up to operations manager to define the right lead times allowing buffers to avoid bottlenecks during the production.
Especially in simultaneous engineering environments scheduling is a crucial tool. Operations managers should be able to define batch sizes, allowing queuing times but less manpower and machine idle time as this would be a loss of capital.
2. Project Management
The process of planning scheduling and controlling all the resources required for completion of a project, involves the balancing of three factors, cost, quality and time. The reduction of time taken on a task often results in reduced quality unless the method itself is changed. The raising of quality standards will often raise both cost and time.
Operations managers, who can precisely define methods and standard job times, are generally able to produce realistic data for use in project management. An experienced member of the operations management team should make an ideal project manager and be able to work in an independent way as a negotiator with all personnel involved. He/She will be able to use a range of operations management techniques for either qualitative or quantitative selection of the activities and job methods to be used when sensitive decision making is required.
Project management techniques can be used to handle situations being driven by factors such as:
increasing complexity of products and services
sophisticated computing facilities within organisations
availability of large knowledge data-bases
rapid rate of technological change
3. Conclusion
There are various other business areas not mentioned in which operations managers are involved in. The examples given should give evidence that an operations manager should be a team player on an strategic and functional level but also be able to make overall decisions to achieve an organisations goals.