The Fundamentals Of Entrepreneurship Essay Sample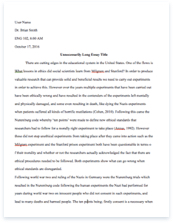 The whole doc is available only for registered users
OPEN DOC
Download Essay
A limited time offer!
Get a custom sample essay written according to your requirements urgent 3h delivery guaranteed
Order Now
The Fundamentals Of Entrepreneurship Essay Sample
     I agree with the statement that you do need to be a person of mythical properties to be very successful in building a company. For someone to grab emerging opportunities in markets, they need individual skill and the technicality of business. Successful individuals in business should possess the ability to identify their personalities, capabilities, personal resources and motivation. Successful entrepreneur have the capacity to develop engineering thinking, which is base don the idea of change. This way they can use their creativity and rationality to create workable solutions.
       Strategic plan is important to small companies because it is a concept designed to solve problems in business. Inoder, for small companies to compete effectively in the market place with larger companies, they need to create time to develop a sound strategic plan. Strategic planning assists small businesses by establishing a strategy through which their business will be directed over a specific time period. It can therefore be said that strategic planning identifies a direction in which a business go. A strategic plan should consist of the business purpose, business goals; strategic to achieve the goal, plans to implement the strategies and monitoring plan implementation.
      Entrepreneurship should consider certain factors before choosing the ownership of their business. They should consider the type of business they want to run and its financial situation. Importantly, they should consider the risks and liability of the business, the income tax and the investment situations. The most efficient ownership structure depends on the type of the products and services provided by the company. An entrepreneur should take into consideration, the level of the control they want to have over the business and the expected profit and the losses of the company. Entrepreneur should choose between partnership, sole proprietorship, corporation and Limited Liability Company.
     Student entrepreneurs should be able to run their business in campus because it opens big doors for them in future. I believe that student who runs businesses in campus are not missing the basic reason for being there. Being a student entrepreneur provides academic training to the student as well as business savvy. This prepares the students on how to venture into the real business and to remain highly competitive. (Nandan, 2007).
Reference
Nandan, H. (2007). Fundamentals of entrepreneurship. Prentice-Hall of India Pvt. Ltd.