The Old Guitarist – Pablo Picasso Essay Sample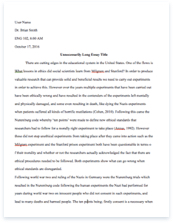 The whole doc is available only for registered users
OPEN DOC
Pages:
Word count: 1248
Category: picasso
Download Essay
A limited time offer!
Get a custom sample essay written according to your requirements urgent 3h delivery guaranteed
Order Now
The Old Guitarist – Pablo Picasso Essay Sample
Pablo Picasso undoubtedly was one of the most famous, well documented and most profoundly original artist this century has produced. Picasso distinguished himself through his revolutionary art, experimenting throughout life with his originality of style, ever changing and evolving through his works spanning almost over a whole century. His freed imagination and unique techniques were exceptionally exploited within The Old Guitarist. Painted in 1903, it is a respectable example of Picasso's exploration within his Blue Period of an artwork which uses experimental mark making artwork. A technically brilliant Spanish artist, Pablo Ruiz Picasso was born in Malaga, Spain, on 25th October in 1881. His father, Don Jose Ruiz was a drawing teacher at the local art school. Picasso demonstrated uncanny artistic talent in his early years, painting in a realistic manner through his childhood and adolescence.
Studying briefly in Madrid and then Barcelona in 1899, Picasso was thoroughly attracted by the avant-garde and Expressionist art movement. Picasso remained the painter most engaged in demonstrating the relevance and power of the pre creative act derived from the heart, hand and mind. In this regard, Picasso's influence on the subsequent history of art is profound, as he reinforced and reasserted basics beliefs in the civilization of art. Picasso's works lay bare his personal passions, as well as his humanity and his sensitivity to the fragility of human life. His originality, versatility, inventiveness, longevity and prolific achievement have left a legacy unrivalled by any other modern artist.
One of the most celebrated of Picasso's paintings is The Old Guitarist which currently hangs in the galleries of The Art Institute of Chicago. Between the 1900 – 1904 Picasso's painting became predominantly blue, and as a consequence this period became known as his 'Blue Period'. The Old Guitarist, an oil paint on panel artwork painted in 1903 explores and exploits his significant mark making techniques. This poignant painting features a tragic and sorrowful themed artwork portrayed by the clear focal point of a blind elderly beggar sitting on the ground weakly holding his guitar seemingly in a desolate state of despair. The silent figure wears tattered and torn clothing, is in a bent over stance. This most expresses the position of his hopelessness but has little faith in the music he can make with his guitar while he is plays on the streets of Barcelona, Spain. A realistic and slightly simplified style with the vague background and simplicity of the artwork Picasso's technique of his monochromatic dull blue colour scheme accentuates the painting representation of the misery and oppressive outcasts of society. Picasso was only able to afford muted blue oil paints while he was living in poverty and emotion turmoil, but the sole use medium of oil on panel caused a darker and more theatrical mood.
The oil paints tend to blend the colors together without losing the colors' brightness, creating an even more cohesive dramatic composition. Picasso also employed elements and made use of El Greco's elongated forms and hallucinatory space, refraction and highlights but utilized these elements to portray authentically his own feelings and emotions. He had also learned about the techniques of spatial diagonals and strong line patterns from Henri de Toulouse-Lautre. The composition of The Old Guitarist is a significant shift from the contemporary Impressionism towards emotional Expressionism. My first impression of The Old Guitarist evoked a very somber and desolate emotion Picasso's clever use of muted monotone blue colour scheme to create an emphasized sense of depression and despair is complimented by the already melancholy state of the emaciated focal point figure. This is a reminder of the presence of poverty that still occurs and those whom are severely suffering around the world.
Picasso has utilized various elements and technical details to create a profound exploitation of The Old Guitarist. The clever colour scheme of the cold monochromatic shades of oppressive blues, whites and blacks is emphasized to create an atmosphere of sad and desolate emotions. With the only contrast of the pale light brown colour of the guitar expressing the beggar's only hope centering on his instrument. A combination of contoured, thick, wavy and curved lines have been used for the expressive outlines of the guitarist figure and detailed expression of his face, with also the very neat use of lines. A mainly defined 2D angular positioned shape of the beggar is depicted. The skeleton-like transparent form of the figure creates a soft-edged artwork.
Picasso composed a predominantly dull and dark tonal composition with only the contrast of the lighter coloured shades of the figure's head and skin to highlight his state of emotion. The painter's thick but careful brushstrokes further compliment these tonal techniques, to present a smooth surface quality. The artwork is painted in a very limited and flat space, with the beggar taking up most of the composition, with a shadowy background behind him. Both physically and symbolically, the instrument fills the space around the solitary figure, who seems oblivious to his blindness and poverty as he plays. The final element of composition, Picasso has portrayed a delicately expressive and unified painting by his repetition of somber blues with neat and careful brushstrokes to clearly depict the desolate emotions of the artwork that Picasso was expressing at that time.
Between the 1900 and 1904, 'The Blue Period' was Picasso's first independent style, when he used social outcasts as his subjects to paint the themes of poverty, blindness, alienation and despair in cold tones of a monochromatic colour scheme. This period of Picasso's life was due to the emotional turmoil and extreme poverty he had experienced during this time, his series of deeply sentimental paintings comprised his Blue Period. The major reason for this, was of the loss of his close friend Carlos Casagemas, it had a profound effect upon Picasso which in turn affected his paintings. 'It was thinking about Casagemas that got me starting painting in blue' – Picasso admitted in later life.
During this time, Picasso was sympathetic to the plight of the downtrodden and painted many canvases depicting the miseries of the poor, the ill, and other outcasts of society. He too knew the life of being impoverished, having been nearly penniless during his early 1900s. The Old Guitarist is an iconic example of a painting Picasso made of a beggar musician he observed in the streets of Barcelona, Spain. It expresses a very emotive state of despair achieved by the artist's use of blues and lack of other colours in the painting. Picasso captured the themes of sorrow, misery and poverty deeply within his portrayal of his subject, giving awareness to viewers of the suffering and deprivation that existed at this time.
Pablo Picasso delivered a profoundly effective and expressive work of art depicting the somber emotion of his proposed composition. Conveying his empathy and his compassion for the poor, who he belonged to himself in that period of time, whilst combining his unique style and vision to create new and totally original art. Picasso's important legacy was not just embodied in formal innovation and his fresh approaches to painting His concern with the human condition often prompted him to enlist his artistic talents to social and political ends. In comparison with Picasso's other works during the Blue Period, I admire The Old Guitarist the most as I feel it profoundly evokes the plight of those suffering from poverty, and those who are less fortunate in society than ourselves.