The rise and fall of Nokia Essay Sample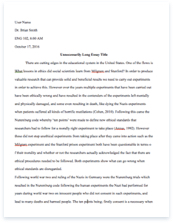 The whole doc is available only for registered users
OPEN DOC
Download Essay
A limited time offer!
Get a custom sample essay written according to your requirements urgent 3h delivery guaranteed
Order Now
The rise and fall of Nokia Essay Sample
Nokia represent the level of manufacturing industry of Finland in the IT area. Several types of Nokia mobile helped Nokia to open up the market. Back to the old days, when Motorola is know as mobile gangster, Nokia introduced a clear sound, smart appearance, with large proportion of screen and scrolling text menu mobile phone, which had unprecedented sales, at the same time whole world remembered the name "NOKIA".
From1992, Nokia introduced their first GSM mobile 1011, till 1996 the 6110 series out which achieved long lasting buttery supply. Then in 19998 the world's first metal texture phone N8810 is out. The production quantity of Nokia's mobile phone had reached 1 billion, exceeded Motorola, and became world's biggest mobile phone seller. In the same year, Nokia as the first producer to introduced the changing case theory to the world. This unique theory, made commutation tools became a eye-catching fashionable consumption product, and this production is so called "Nokia 5100". Beside this, Nokia also made other world's "first", for example, introduced first mobile phone which contain games, introduced first mobile phone which support WAP, also launched world's first slide mobile phone etc.…Till 2002, during this year, Nokia released 7650,the first color screen phone, the first smart phone, first phone contain camera, this innovation has subverted mobile phone's traditional imagine. In 2005, Nokia has changed the name of its production. From the numbers to N series, introduced N90, N91, and N70, this 3 Nokia smart phone are all based on Symbian S60 system, and was so popular in the market.
In 2006, Nokia has reached its peak, at that time they introduced classical model include 6030, 5200, N73, N72, N93, N95, E60, E50 etc.…and in 2008, they introduced first touch phone. The following year, Nokia introduced first side slide phone. In 2010, they introduced N8 with 12 million pixels. After 2010, Nokia start to fall. In 2012 February, Nokia made an alliance with windows, together they developed the windows phone. Later in Nokia's
first windows system mobile phone is out, they call it " Nokia Lumia". Lumia is very important to Nokia same to windows, because whether Nokia can get through this depression or not. Lets have a view from the Nokia's stock, Nokia seems cant get back to those peak days. Stock shrank more than 60%, they even divest from several places. Nokia knows that they cant be the NO.1 mobile phone sellers anymore, so at least they have to protect themselves away of those impact from the other mobile phone producer.
And now lets see what happens to Nokia now days. In the situation with the new up comer "Android" which nearly catch Nokia. And then IPhone is out, Nokia with Symbian system obviously has locked of innovation, they just continues the traditional design. And being years, Nokia always Symbian system's biggest supporter. And in 2008, Nokia bought Symbian, become an owner of Symbian from a partner. But IT experts think Symbian system exist so many problems, lock of flexibility, even not ready to connect with social networking services. They even say that Nokia can manufacturing good hard disk, but in design of software are very poor. Their software is full of loopholes, very hard to use and contain problems. And when Symbian almost abandons by the market, but Nokia didn't. Maybe because it is part of their semi-open source system, and also they operated for years, they can't just abandon it.
Actually, the hesitated attitude of the Nokia's executive board is one of the biggest reasons for Nokia's recession. Symbian is not good anymore, so Nokia introduced the system that they've been researched for year so called "Meego". But after they launched N9, they abandoned it. As they turned to windows phone, it seems that Nokia will reach the new development, but Microsoft they changed the WP8's kernel to WIN8, so it makes WP7 can't upgrade to WP8. Due to this, Nokia's sale is very poor. And they have to lay off employees. Another problem is that Nokia is too low-pitched while Apple and palm they are all busy with advertisement. This resulted in general US consumer don't want to buy Nokia phones. In other market such as India, Europe, China etc. is popular. But in US, if you are using Nokia, it means that you are vulgar, and in a bad status.
One important thing is that Nokia's phone is always following the steady, high price, routine. And turned to smart phones, choosing wrong system had a big impact to them. And the price didn't even lower, still keep the high price, so Apple can take it place, people will buy Apple instead of Nokia. In appearance, HTC and Samsung can beat it. So if Nokia don't make any innovation, it will keep going downwards.
As we know that Nokia is well known for listening to consumer's advice, and try their best to satisfy them. Back to the old days, when Nokia beat Motorola, one of the reasons is that Nokia knows to distinguish the consumer. Different types consumer they made a different phone to match them. They want to get closer to consumer; they had a research team among 100 countries, just want to get the information of the consumer's change. As we can see that Nokia the follows consumer's needs, listening to consumers advise. However, Apple 's main idea is "let the world follow him" Although Nokia priority in hard disk and buttery. But only with this two priority can't get customer anymore. In this society, customer needs good system, which is unique as well as satisfies them. And people now they need a more convenient, easy, but a unique system, at the same time, people want a mobile phone which can be a camera, Gameboy, E-reader, MP3, MP4 as well. Beside all these, the unique appearance of the mobile phone can also catch people's eyes.
IPhone can be a good example, since IPhone is out everyone try to get one, because people think it is a fashion to have an IPhone. IPhone focus on the youth and senior, and they put themselves into high technology position, and represent best of the technology. To have IPhone at the same time means fashion. And they keep innovating, that's why its always capture consumer's attention. But Nokia they focus on the all the age's people. And it doesn't focus on the innovation; they just follow the routine that they use to do, change the small detail. People might get tired of the way they are, after the IPhone is out, they just want to get something that they don't have in the past. Which contains everything they want. It contains high pixels camera, good quality mp3, can play movie as well as you can download games from App store. This is a good thing about IPhone, that you can down everything from the App store, and it is convenient for people. But for Nokia, they have a lock with connecting to the social network services. And IPhone is known for the perfect touch screen, it is very sensitive, however, Nokia is screen touch is not as good as IPhones. Another thing is that IPhone keep upgrading its system, from the IOS5 sending messages between the IPhone users is free.
The only thing you need it 3G or WIFI, it saves people's money for sending messages. More and more people think IPhone is so convenient. After people used IPhone, they just get addict to it, and they can't change to other phones, because it is easier and contains everything, just can't get use to the new phone. IPhone's innovation made people crazy about it. It has a good appearance as wee. And it has a big impact to Nokia.
Some people says that the fall of Nokia these years is because IPhone is out, also some people says Nokia's failure is because their lock of developing the customer's need. Still has people saying that failure is because if the 3G. I get 3 point as the inspiration. Firstly, the crisis comes from the outsider. From the appearance, we might thing the fall of the Nokia is because of the IPhone. However it's not true, the falling is because of the strategy failure. It is like a company has been succeed for 15 years, and think he can made up the rules, and won't ever thought that there will someone came into the market and changes the rules. Before IPhone came out, Nokia did developing the new market, kept category the customer. They do listen to customer's advice, discuss market's trend, try to produce a better production…however these didn't help anything, they still lost their market priority leadership. After IPhone came out, the outsider has a creative thought, to seize the opportunity of the Internet feature, focus on what customer really needs and user experience has made a success.
Secondly, the big company's exist is to give the small company a dream. However small companies exist is to be the teacher of the big company. We can see from Nokia, this big company's problem indirectly causes the crisis now days. The organization of the company is powerful, Nokia has different team, which is working with camera, browser and these small details innovations, but there is no one who can make up these things together. Or design an overturn production. Now days, this is also a common problems among the enterprise. They do change the detail, but very hard to jump a gap. As the result, the reason that makes you success will also become the obstacle in the future.
This is how the modern big organization looks like, expert thought pattern, divide the production into several part, just can't bring the innovation of the production. The big company also means bureaucracy. With the growing number of mobile phone, the number of decision-making also increased. Expand of the managers, resulted in numerous costs. And this common problem shows the powerful damage in the mean time. The reaction about the new technology or new things is getting slow. And the speed to seize the opportunity in the market is also getting slower and slower. For the small companies, they are sensitive about the customer and the market. And when they get the new information about the market or customer they can pass on to the company's decision-making very fast.
Thirdly, the failure is because of the success. Lets see the regulation of history, success enterprise they believed too much about the experience of the past success. Sebastian Nystrom said: Nokia is too success in the past, even Apple made a success with IPhone, and become the best seller, Nokia still haven't change anything, just because the company is still earning money." The most important thing is, "the company is till earning money," this one reason made Nokia stays with this situation. The compete circumstance's change, and changing of consumer's consumption habit, all means that in this world there is no success at all, today's success doesn't mean tomorrow's glory. Nokia is one of the example, the situation that Nokia has today just make us more careful, because no matter how glorious you were, there is time that you will drop to bottom from the peak. Therefore, the enterprise can only bring outstanding if you exceed past success.
References
IPhone vs. Nokia (2012), retrieved May 16,2012, from
http://wenku.baidu.com/view/6f487017cc7931b765ce1532.html
Nokia: stay in the same theory is also a process (2012), retrieved June 21,2012, from http://tech.hexun.com/2012-06-21/142726418.html
Reasons for the fall of Nokia (2012), retrieved April 18,2012, from http://wenku.baidu.com/view/7f4bb025482fb4daa58d4b12.html