The United Nations Charter Essay Sample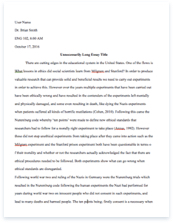 The whole doc is available only for registered users
OPEN DOC
Download Essay
A limited time offer! Get a custom sample essay written according to your requirements urgent 3h delivery guaranteed
Order Now
Peacekeeping or Peacekeeper do not find mention in UN charter but should be understood as an evolution of the stated aim in the preamble which states "to unite our strength to maintain international peace and security"(Preamble). Further in creating and legitimizing the Security Council, the UN charter it has conferred on the security council" primary responsibility for the maintenance of international peace and security"(V,24,1). As a practical corollary to this provision of rights to Security Council, peacekeeping as an activity and function are ingrained and shall be undertaken by the United Nations.
In the first of such instances to actually take place, United Nations sanctioned a UNEF – United Nations Emergency Force (as Security Council was deadlocked) to secure, supervise and implement a cease-fire. This UNEF had a legal justification under Chapter IV, article 22 of UN charter.
It is argued that UNEF and subsequent Peacekeeping Operations drew their legal justifications from Articles VI and VII. Though Article VI deals extensively with Pacific settlement of disputes, it also brings into picture the arbitration role of the Security Council in international disputes. It is however, in Chapter VII (Action with respect to threats to the peace, breaches of the peace, and acts of Aggression), which provides leeway (when read in conjunction with IV, 22) to measures or creation and deployment of forces that might be deemed necessary to achieve the stated objectives of the United Nations. By the same merit, article 45 and article 46 of Chapter VII, approve the use of military force by member states (duly ratified) with the assistance of the Military Staff Committee. These provisions provide the legal grounding for the conduct of peacekeeping operations, which have always been military operations under the aegis of the Security Council.
This indirect legal justification for the peacekeeping operations has been a point to ponder for a succession of United Nations Functionaries. Dag Hammarskjold put forth the argument that peacekeeping operations drew their legal basis from a notional Chapter VI1/2. Even in 1993, the then General secretary Boutros-Boutros Ghali opined that peacekeeping is a vital missing link between Chapters VI and VII of the United Nations Charter.
Though the precedent mentioned of the UNEF force had one important distinguishing factor that it required and adhered to the consent of the nation on whose territory the UN force was to be deployed.
Since the struggle to adopt UN management reforms reflects on the arduousness of the task, it is suggested in the intelligentsia is to create anew body with the powers already vested in the UN charter called the UNPKO-United Nations Peace Keeping Organization (unlike the existing DPKO) to erase the ambiguity in the legality of a peacekeeping operation undertaken by the UN and to facilitate decision-making.
Legal ambiguities aside as mentioned by the then Minister of state for external affairs of India Ms. Vasundhara Raje Scindia in the inaugural address of the International seminar on UN peacekeeping on the occasion of the 50th anniversary of UN peacekeeping activities,  "One of the foremost purposes of the UN Charter is the maintenance of international peace and security. UN peacekeeping operations give expression to this principle." (March 17-19,1999, New Delhi, Embassy of India)
References
Fleitz, Frederick.H., Peacekeeping Fiascoes of the 1990s (2002), Connecticut: Praeger/Greenwood
Embassy of India, Inaugural speech on the occasion of the 50th anniversary of UN Peacekeeping activities, dated March 19,1999
http://www.indianembassy.org/policy/Peace_Keeping/UN_Seminar/inaugural_UN_raje.htm accessed on March 5, 2007
Related Topics