The United Sates Secret Service Essay Sample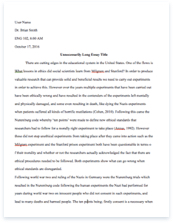 The whole doc is available only for registered users
OPEN DOC
Download Essay
A limited time offer!
Get a custom sample essay written according to your requirements urgent 3h delivery guaranteed
Order Now
The United Sates Secret Service Essay Sample
  1 The United States Secret Service is mandated by statute and executive orders to carry out two significant missions: protection and criminal investigations. The Secret Service protects the President and Vice President, their families, heads of states, and other designated individuals; investigates threats against these protectees; protects the White House, Vice President's Residence, Foreign Missions, and other buildings within Washington D.C.; and plans and implements security designs for designated National Special Security Events. The Secret Service also investigates violations of laws to counterfeiting of obligations and securities of the United States; financial crimes that include, but are not limited to, access device fraud, financial institution fraud, identify theft, computer fraud; and computer-based attacks on our nation's financial, banking, and telecommunications infrastructure. This is how the Secret Service performs its duties guided by a vision of 2building on a tradition of excellence and meeting the challenges of the future.
The agency is a federal government law enforcement that is now part of the Department of Homeland Security since March 1, 2003, before it was under the Department of Treasury. The Secret Service was created July 5, 1865 in Washington D.C. primarily to curb counterfeiting of US currency. This is the reason why it was under the umbrella of the Department of Treasury. At that time, the only existing federal law enforcer was the US Marshals, who lacked the manpower and resources to pursue and investigate organized crimes in the country. The agency was temporarily utilized to handle investigations from murder to robbery to illegal gambling. It was in 1867 that the mission of the Secret Service was broadened. It relocated its headquarters to New York in 1870 but returned to Washington D.C. four years later. The Secret Service began part-time protection to President Grover Cleveland in 1894.
When President William Mckinley was assassinated in 1901, the US congress requested presidential protection from the agency. A year after, the Secret Service assumed full time protection to the president with two operatives assigned to the White House Detail. In 1906, congress passed the Sundry Civil Express Act providing the agency funds for presidential protection. The Secret Service formally began its protective mission in 1908. President Theodore Roosevelt relocated eight agents to the Department of Justice where they formed a new group now called the Federal Bureau of Investigation. In 1913, congress authorized the Secret Service to permanently protect the president and four years later to include his immediate family. Making threats towards the president became a federal offense. President Warren Harding formed the White House Police Force in 1922, which was later placed under the Secret Service in 1930. The Police Force was renamed to Executive Protective Service and later on to its present name, which is the Uniformed Division.
Two Puerto Ricans, in 1950, attempted to assassinate President Harry Truman at the Blair House. Private Leslie Coffelt of the White House Police Force was mortally wounded but managed to return fire killing one suspect. He is the only member of the agency to die actually protecting the president. A year after, presidential protection became a mandate for the Secret Service and in 1970, its duties expanded to cover visiting heads of states and government officials. Due to the increase of credit and debit card frauds in the 1980s, the Secret Service received jurisdiction to conduct investigations of all sorts violating federal insured financial institutions. With the Presidential Threat Protection Act in 2000, the agency participates in the planning, coordination and implementing of security measures at special events of national important. The Patriotic Act in 2001 gave the Secret Service increased power to investigate computer frauds and set up electronic crimes task forces nationwide to deter computer-based crimes. Today, the agency has more than 5,000 employees with 2,100 special agents, 1,200 Uniformed Division personnel, and 1,700 technical and administrative workers. It has 118 field offices across 53 states and 20 offices overseas.
The Protective Mission. Protection remains the core responsibility of the Secret Service. Presidential Protection Details are heavily armed and work with local police and the military to safeguard the president when he travels through Air Force One, Marine One, and by limousine during motorcades. Besides the president, the agency also guards his immediate family, the vide president and also his immediate family, former presidents (at least 10 years after they leave office) and their children below age 17, heads of states and their spouses, other distinguished foreign visitors, major presidential and vice presidential candidates and their spouses within 120 days before the election.
During visits by the president or other foreign government officials, the Secret Service places an advanced team to survey and analyzes the sites. They examine the needed manpower and equipment, available hospitals nearby, and evacuation routes during emergencies. A command post is set up to coordinate all actions and information. The military, federal, state, county, and local law enforcements are alerted for standby. Intelligence information is discussed and options during emergencies. This task is usually undertaken by the Uniformed Division with special units in counter sniper, canine explosive detection team, emergency response team, crime scene search technicians, special operations section, and a network of security personnel posted in strategic locations.
The Secret Service also takes the lead in devising and executing security plans when an occasion is designated as National Special Security Events, a presidential decree by then President Bill Clinton that calls for the coordination of federal anti-terrorism and counter-terrorism units during major events of national significance. A variety of training initiatives for protective responsibilities are on-going to include simulated attacks and medical emergencies, and field exercises among others in order for agents to respond effectively to any crisis.
The Director. W. Ralph Basham is the 21st director of the US Secret Service since January 7, 2003. He has been with the agency for 28 years and served also as director of the Federal Law Enforcement Training Center and Chief of Staff of the Transportation Security Administration. He joined the Secret Service in 1970 as a special agent in the Washington Field Office. The directors through the years: William P. Wood (1865-1869), Herman C. Whitley (1869-1874), Elmer Washburn (1874-1876), James Brooks (1876-1888), John S. Bell (1888- 1890), A.L. Drummond (1891-1894), William P. Hazen (1894-1898), John E. Wilkie (1898- 1911), William J. Flynn (1912-1917), William H. Moran (1917-1936), Frank J. Wilson (1937- 1946), James J. Maloney (1946 – 1948), U.E. Baughman (1948-1961), James J. Rowley (1961- 1973), H. Stuart Knight (1973-1981), John R. Simpson (1981-1992), John W. Magaw (1992- 1993), Eljay B. Bowron (1993-1997), Lewis C. Merletti (1997-1999), and Brian L. Stafford (1999-2003).
The Investigative Mission. Even though the Secret Service is now closely associated with presidential protection, it still retains its original mandate of counterfeit investigation of US currency. In today's advanced technology, criminals are using computers to defraud individuals and organizations for economic gains. It is in this context that the primary investigative mission of the Secret Service is to secure the payment and financial systems of the United States. Its responsibilities were expanded since 1984 to cover computer and telecommunications fraud, false identification documents, access device fraud, electronic funds transfer fraud, and money laundering. The agency adopted a proactive approach in its investigation that resulted in many apprehensions and dismantling of illegal operations. The Secret Service continues to monitor the rapid development of technology and is always on guard against perpetrators. In addition, the agency is also involved in various task forces to assist other law enforcers. These task forces track down international organized crimes whose financial fraud activities fund other criminal enterprise. Some of the task forces joined by the Secret Service are the West African, Metro Alien, Asian Organized Crime, Violent Crimes, High Intensity Drug Trafficking Area, International Criminal Police Organization, Interagency Bank Fraud Working Group, and the Combined Agency Interdiction Network.
The Financial Crimes Division
The Financial Crimes Division (FCD) plans, reviews, and coordinates criminal investigations involving Financial Systems Crimes, including bank fraud; access device fraud; telemarketing; telecommunications fraud (cellular and hard wire); computer fraud; automated payment systems and teller machines; direct deposit; investigations of forgery, uttering, alteration, false personification, or false claims involving U.S. Treasury Checks, U.S. Savings Bonds, U.S. Treasury Notes, bonds, and bills; electronic funds transfer (EFT) including Treasury disbursements and fraud within Treasury payment systems; fraud involving U.S. Department of Agriculture Food Coupons and Authority to Participate (ATP) cards; Federal Deposit Insurance Corporation investigations; Farm Credit Administration violations; fraud and related activity in connection with identification documents and fraudulent commercial, fictitious instruments, foreign securities. The Division also coordinates the activities of the U.S. Secret Service Organized Crimes Program, and oversees money laundering investigations. (U.S. Secret Service, 2006, Financial Crimes Division Mission Statement).
FCD also trains various law enforcement agencies from other countries regarding investigative techniques, types of international schemes, and identification of weakness in financial systems. The division has already conducted trainings to more than 2,000 foreign police force and banking officials from Latvia, Russia, Japan, Slovenia, Cyprus, Ukraine, Pakistan, Australia, China, Peru, Korea, France, Aruba, South Africa, Mexico, and Spain.
Financial Institution Fraud (FIF) and Related Criminal Investigations. Congress empowered the Secret Service in November 5, 1990 in coordination with the Department of Justice to investigate fraud in more than 27,000 financial institutions in America. The agency took an aggressive policy in conducting its investigations because the financial institutions have become very vulnerable to hackers. The FIF investigation uses traditional law enforcement methods and combined it with a program management approach in order to prevent criminals from conducting their illegal activities repeatedly. High-tech criminals use innovative ways to attack the financial institutions, mostly committed by organized ethnic groups like the West Africans, Asians, and East Europeans. Recent trends point to the increase in credit card fraud, counterfeiting of corporate checks, and false identification documents created by computer technology.
Electronic Crimes Branch (ECB). Under the Omnibus Crime Control Act of 1984, the Secret Service presides the investigations over violations of Title 18 United States Code 1029 or the credit card and access device fraud and the 1986 Title 18 United States Code 1030 or the computer fraud. This branch of the Financial Crimes Division was formed due to the rapid growth of electronic gadgets used by criminals since 1985. ECB investigates credit card fraud, unauthorized computer access, cellular and landline telephone service tampering, the production of false documentation, counterfeit currency, threats made against the president, narcotics, illegal firearms trafficking, and even homicides.
As the lead agency in fighting cyber crimes and protecting America's financial infrastructure, the Secret Service was authorized, under the USA Patriotic Act, to establish a nationwide network of 15 Electronic Crimes Task Force and nine Electronic Crimes Working Group in  partnership with other law enforcements and business communities. Our goal is to keep our community and nation safe against various forms of electronic crimes and terrorist attacks against the critical infrastructure and financial payment systems, said Brian Nagel, Special Agent in Charge of the Los Angeles Field Office. This task force is about sharing information and resources in an effort to enhance our strengths and minimize our weakness against those that would do us harm. (U.S Secret Service, Oct. 21, 2002, Press Release, par. 4). The first task force was established in New York in 1995 and resulted in the apprehension of 800 people with an estimated $514 million in fraud losses.
To deliver cash benefit payments or Food Stamps to individuals without a bank account, the government uses the Electronic Benefits Transfer (EBT) Card. Some $111 billion in benefits annually pass through the EBT Card, an opportunity for fraud that includes false applications for benefits, counterfeiting of EBT Card, and trafficking of non-cash benefits for cash or contraband. These benefits come from government agencies such as the Department of Agriculture, Health and Human Services, Veterans Administration, Office of Personnel Management, and the Railroad Retirement Board. The Financial Crimes Division, through its Electronic Crimes Task Force, has endorsed the use of biometric identifiers to deter anomalies in the transactions. The division likewise is developing a more secure system to combat potential attacks.
The ECB does the following functions: (1) provides administrative control of all computer-related and telecommunications investigations, (2) provides technical assistance to special agents in the development of their cases, including the preparation and service of search warrants on electronic storage devices, (3) provides laboratory analysis and courtroom testimony concerning the evidentiary contents of electronic storage devices seized during criminal investigations, (4) provides educational presentations to classes and seminars for law enforcement officers, other government agencies, and private industry, (5) conducts research and development projects in order to address new problem areas, linked to new technology, and (6) meets regularly with other government agencies, hardware manufacturers, and software publishers to stay at the leading edge of  the changing technology.
Identity Theft and Credit Card Fraud. Annually the financial industry loses billions of dollars due to credit card fraud. The Secret Service, in 1996 filed 2,467 cases and closed 2,963 cases with the arrest of 2,429 violators. Most of these cases involve scams in debit cards, ATM cards, computer passwords, personal identification number, credit card account number, long-distance access codes, and the computer chips in cellular phones that assign billing. The Federal Trade Commission helps victims of identity theft by providing them information on how to resolve their financial problems and refer them to concerned government agencies or private organizations for further actions.
Identity theft refers to a person who wrongfully obtains and uses another person's personal data for fraud or deception in order to use the victim's financial resources for economic gains. In 2005, total lost to business and victims was $56.6 billion. Cyber criminals usually acquire the victim's numbers of his or her social security, bank account, credit card, and telephone calling card among others through spam mails, unsolicited e-mails, or fake applications for loans and credit cards. Sometimes they go through garbage and receipts or watch the victim nearby while listening to the conversation. Because of the increase in this incident, the US congress in 1998 passed the Identity Theft and Assumption Deterrence Act.
In November 3, 2003, the Secret Service arrested seven suspects after a 20-month investigation dubbed Operation Golden Financial. The fraud scheme existed since 1995 in the counties of Kern, Los Angeles and San Diego. The suspects used other identities to purchase various properties, even convinced a victim to pay $70,000 in mortgage equity for investment. The scheme victimized 70 individuals amounting to $1.8 million. In July 2004, the Secret Service made a breakthrough, which was considered one of the most significant network intrusion cases involving identity theft. The federal grand jury in Arkansas indicted the owner of Snipermail, a Florida-based e-mail marketing company for unauthorized access to personal data and other cyber crimes. In October 2004, the Secret Service arrested 28 people in Operation Firewall that prevented millions in financial loss.
The undercover investigation was in collaboration with the domestic and foreign law enforcements, the US Department of Justice, and investigators from the financial services industry. The illegal operation covered eight states and six countries. The suspects were identified as Shadowcrew, Carderplanet, and Darkprofits. Some 1.7 million of stolen credit card numbers were recovered amounting to $4.3 million. Operation Rolling Stone, on the other hand, apprehended seven suspects in March 2006, bringing the total number to 21 since 2005. They were charged for selling stolen credit card information, false identify documents, and use of malicious software that accesses the victims' computers.
The Secret Service has taken an aggressive, innovative and comprehensive approach to investigate and prosecute identity crimes. The agency launched the Identity Crime Resource Project in cooperation with the US Postal Service Inspector Service, the International Association of Chiefs of Police, and the Federal Trade Commission. The project is a CD-Rom and Video designed to provide information and resources to all law enforcement agencies in America about identity crime. The resource guide includes the following subjects: best practices guide for identity crime, identity crime incident report, contact information for the different federal agencies involved in identity crime, information on different databases and networks, educational information on skimming, check fraud, and access device fraud, and best practices guide to seizing electronic evidence. The agency is in a collaborative effort in fighting this crime with the Bureau of Immigration and Customs Enforcement, Operation Direct Action, Financial Crimes Enforcement Network of the US Department of Treasury, the Diplomatic Security Service, and the Federal Bureau of Investigation.
Money Laundering. The Secret Service noted that there has been an increase of money laundering activities brought about by various frauds. Money laundering is an act of hiding illegal source of income derived from criminal activities and disguising the process to make it appear legitimate. This has become a threat to the integrity of American businesses and financial institutions. The International Monetary Fund estimates that between $1.6 and $1.8 trillion are lost to money laundering eating 2% to 5% of the world's gross domestic product. Drug trafficking accounts for one third of all money laundered. In addition, money laundering is also utilized by organized crimes, prostitution, gambling, funding terrorism, illegal arms sales, smuggling, and bribery as well as inside trading, tax evasion, and fraud schemes. Several laws were passed to stop this illegal operation such as the Bank Secrecy Act, Money Laundering Control Act of 1986, Foreign Money Laundering Deterrence and Anti-Corruption Act of 1999, and the International Counter Money Laundering and Foreign Anti-Corruption Act of 2000. These acts arm the Secret Service to investigate money laundering in the US, which has been a problem for over 30 years now. From November 1, 2002 to May 9, 2006, there were 329 cases of money laundering and 187 cases of terrorism financing.
Computer Fraud. Computer fraud has been defined as any illegal act where special knowledge of computer technology is essential for its perpetration. (U.S Sentencing Commission, 2004, p. 1). Nowadays, this technology allows people to do just about anything. Some misguided individuals, however, use computers as tools to commit financial crimes. Computers can hack databases of financial institutions to retrieve account information, change data, and scans checks or bonds with desktop publishing for counterfeiting and the creation of false identification documents. The Secret Service set up the Electronic Crimes Special Agent Program (ECSAP) to train agents in forensic examinations on computer used criminal activity. ECSAP has around 175 agents who are computer investigative specialists, qualified to conduct examinations on all types of electronic evidence, including computers, personal data assistants, telecom-munications devices, electronic organizers, scanners, and other electronic paraphernalia.(U.S. Secret Service, April 2, 2003, p. 2). In addition, the agency joined forces with the International Association of Chiefs of Police and the National Institute for Justice in coming up with the Best Practices Guide to Searching and Seizing Electronic Evidence.
More than 30,000 were distributed for free to local, state and federal law enforcements. The US congress passed the Counterfeit Access Device and Computer Fraud Act of 1984 and in 1986 revised Title 18 of the United States Code that inserted investigation of fraud pertaining to computers. In 2005, the scheme netted $13 million. The Nigerian Money Offers victimized 90 people between 2000 and 2005. In September 1, 2003, the Secret Service in Bucharest initiated the investigation with the coordination of the Romanian General Directorate for Combating Organized Crime arrested Dan Marius Stefan in Romania for internet fraud reaching nearly $500,000. He operated a bogus websites and made escrow accounts to collect money from his victims. The agency has then solved seven major cases and arrested 107 people.
The Secret Service made representation in Romanian courts on behalf of the Americans who were victimized by the fraud. The agency has helped eBay in pinpointing phony websites, which were subsequently dismantled permanently. According to the National Consumers League, there were 12,315 complaints against internet computer fraud last year. Victims were mostly from Hawaii, North Dakota, Nevada, New Hampshire, and the District of Columbia. Websites and emails are the means of communication used by internet crooks to meet prospective victims. The top methods for payment are through wire, credit card, money order, bank debit, debit card, check, cashier's check, and cash. Most of these criminals were spotted mainly outside Canada and U.S. Others were from California, New York, Florida, Texas, and Illinois. This scheme stems mainly from phishing, a high-tech scam that uses email-based communications to deceive consumers into disclosing their credit card numbers, bank account information, social security numbers, passwords, and other vital information. (U.S. Secret Service, Sept. 11, 2003, Press Release, p. 2, par. 1).
Telecommunications Fraud. Global loss to this kind of fraud is placed at $55 billion a year, taking 3% to 5% revenues of telecommunication companies. Telecom fraud is a lucrative business and easy to operate by taking advantage of the telephone system. Fraud is the most significant threat to the communications business, eroding margins, consuming network capacity and jeopardizing customer relationships. (Jacobs, Introduction, par. 5). Generally, those who commit this act want to avoid charges, make money, and show intellectual superiority. There are many types of telecom frauds but the most common is the cloning of cellular phones. This operation is extensively used by underground criminals to avoid detection, not to be identified and mislead authorities during arrest. One only needs an electronic serial number (ESN) reader to capture electronic information such as the serial number and mobile identification number. The captured information is then transferred into the computer onto a microchip in cellular phones. It will take at least 30 days before the fraudulent charges are discovered. Another type is telemarketing, where a person sells products or services over the phone. After convincingly persuaded potential victims to pay in advanced through checks, credit cards, or a deposit to the ATM, the fake telemarketer will simply vanish and the promised goods or services do not come.
Other resourceful individuals or group tap the lines of telephone companies and make calls without charge. In larger scheme, criminals operate their own telephone exchange or switchboard providing cheaper calls and making profits at the expense of legitimate phone companies. The Secret Service is widely known for its expertise and investigative skills. The agency works closely with all local enforcements and representatives of the telecommunication industry in identifying anomalies. At times the investigation leads to more illegal operations, which are interconnected like counterfeiting, money laundering, and drug trafficking. In 1996, the Secret Service filed 555 cases of telecom fraud and arrested 556 suspects.
Counterfeiting. The Secret Service was formed exclusively to suppress counterfeiting in the U.S. Title 18 of the United States Code Section 3056 authorizes the agency to investigate counterfeiting of U.S. currency and coins, U.S. Treasury checks, food coupons of the Department of Agriculture, and U.S. postage stamps. The Secret Service continually updates and upgrades its reprographic/lithographic technologies to stay ahead. The agency has close ties with the Bureau of Engraving and Printing and the Federal Reserve System to protect the integrity of the U.S. currency. Because of the modern photographic and printing equipment, counterfeiting has become a danger to the country's economy. Approximately $750 billion of U.S. currency circulates around the globe.
The Secret Service has developed two new systems to improve data gathering and detection of counterfeit notes. The first is the Counterfeit Contraband System that automates the collection of statistical and investigative data regarding counterfeit currency. Information entered into the system is readily available for analysis and is reconciled 15 days after the end of each month. The system allows each Secret Service office to monitor the data of all other offices to determine if and when counterfeiting activity moves from one investigative district to another. (U.S. Treasury, 2003, p. 46, par. 3). In March 1999, the agency set up a website www.usdollars.treas.gov to help domestic and foreign financial institutions and law enforcements access the databases of all counterfeit notes to serve as reference. This system allows the Secret Service to track easily the movements of counterfeiting activities here and abroad. When a user encodes information about a possible counterfeit note, the data is simultaneously disseminated to all Secret Service field offices for immediate investigation. At present, the site has 6,000 subscribers in 68 countries. The agency has field offices in 17 cities overseas. They are located in Bangkok, Berlin, Bogota, Bucharest, Frankfurt, Hong Kong, Lagos, London, Mexico, Milan, Ottawa, Paris, Pretoria, Rome, Toronto, and Vancouver.
In 2005, the Secret Service arrested more than 3,717 suspects in the United States and seized 584 digital equipment. Conviction rate for this criminal act is around 97.4%. About 40% of the counterfeit notes detected being passed in the U.S. last year originated outside the country, 36% in 2004, and 42% in 2003. In 2002, the agency confiscated $41 million counterfeit U.S. currency in southeast Bogota with the help of the Columbian National Police and dismantled operations that could have produced billions of bogus bills. In January 9, 2003, the Secret Service suppressed counterfeit U.S. coins in Columbia intended for Ecuador. Twenty-five manufacturing plants were shut down and more than 100 suspects arrested. In January 10, 2003, with the assistance of the Guardia Di Finanza, the Secret Service sequestered $1 million in counterfeit $100 Federal Reserve Notes in Rome, Italy. Two suspects were apprehended. Other counterfeit currency from Italy, Germany, Somalia, Romania, Iraq, Peru, Argentina, and Saudi Arabia were also discovered.
In February 11, 2003, another seizure of counterfeit U.S. currency worth $20 million was uncovered by the Secret Service on a farm in Toro, Columbia and arrested eight suspects. Since 1998, the Secret Service and the Columbian authorities confiscated more than $150 million in counterfeit U.S. currency. The Toro plant was in the process of producing $50 million more counterfeit notes in $100, $50, and $20 denominations intended for Spain, France, Argentina, Chile, Peru, Ecuador, and the U.S. The operation was a culmination of a four-month investigation. For the past 141 years, the Secret Service has investigated counterfeiting offenses, developing a unique and world-renowned expertise. With our prevention-based approach, we have dismantled countless counterfeit manufacturing plants, seized millions of counterfeit notes both domestically and overseas, and provided education and training to foreign and domestic law enforcement in support of a unified effort to stop this activity. We have amassed the most complete and comprehensive library of counterfeit U.S. dollars produced around the world. (Merritt, 2006, par. 3)
Forgery. The United States government issues hundreds of millions of checks like the social security or tax refunds and bonds each year. Many criminal minded people are tempted to take advantage by stealing these financial documents. They forge their signatures to the checks and claim the amount with false identification. At times, establishments fail to ask for proper identification. Check thefts and forgery loses reach millions of dollars annually. Most thefts occur in mailboxes of apartment houses and private residences. Forgery is designed to cheat a person, a business or a government agency out of their money. It corrupts the foundation of society and government regulations. The Secret Service, in a joint investigation with the local police, arrested one person in Dalton, Georgia and charged him with first-degree forgery amounting to $20,060. He forged the checks of his mother issued by the Department of Veterans Affairs. His mother was dead already.
The following is a summary of some of the U.S. Secret Service Financial Crime Investigations.
FACT SHEET (U.S. Secret Service, July 29, 2003, Fact Sheet)
International Fugitive Arrested in Identity Theft Case – On July 23, the Miami Field Office's South Florida Organized Fraud Task Force arrested a Russian national wanted by INTERPOL who was a key player in a $1 million identity theft scheme. The suspect was federally indicted for violations of 18 USC 1028 (Identity Theft) and 18 USC 1343 (Wire Fraud) as a result of a joint investigation between the Coral Springs (Florida) Police Department and the Secret Service Miami Field Office. The suspect and three other co-conspirators obtained in excess of $1 million in new vehicles using false driver's licenses and credit with information obtained through stolen identities provided by a collusive auto dealership employee.
Seven Arrested for Restaurant Skimming Operation – On July 17, Secret Service Agents from the Chattanooga Resident Office and members of the Hamilton County Sheriff's Department arrested seven individuals following their federal indictments for violation of 18 USC 1029 (Access Device Fraud). The arrests stemmed from an investigation into a scheme to skim genuine credit card numbers from patrons at a local restaurant and then re-encode the skimmed credit card numbers onto altered genuine credit cards. The altered genuine credit cards were then used to fraudulently obtain over $158,000 in merchandise.
Stolen ID Operation Shut Down, 10 Arrested – After receiving a request from the Illinois State Police regarding fictitious Illinois State Driver's Licenses and false identification documents, a Secret Service investigation uncovered an operation responsible for selling genuine Social Security cards and birth certificates to illegal aliens, which were then being used to secure valid Illinois State Driver's Licenses. Ten individuals involved in the operation were charged with violations of 18 USC 1028 (Fraudulent Identification documents) and 18 USC 371 (Conspiracy).
Suspect Arrested in $800,000 Identity Theft Ring – On June 27, U.S. Secret Service agents arrested an individual suspected of being the mastermind behind counterfeit credit card/identity theft ring in the Detroit area. Working in conjunction with the Detroit Metro Identity Fraud Task Force, agents identified the individual – known by the alias "Frank" – as the person behind the operation, which involved the skimming of credit card numbers from area retailers and the production of counterfeit credit cards and false identification cards. In the last four years, the suspect and his associates are responsible for nearly $800,000 in losses to area merchants.
Million-Dollar Credit Card Fraud Scheme Stopped – On June 26, Agents of the Houston Field Office arrested two individuals for violation of 18 USC 1029 – Access Device Fraud and 18 USC 371 Conspiracy to commit Access Device Fraud. The suspects had conspired to commit numerous types of credit fraud to include instant credit fraud, account takeover, re-encoding credit cards, identity theft and the production of counterfeit identification. They had committed these crimes continuously over a period of two years, netting nearly $1 million. Information was obtained through one of the suspects, who worked in the billing department of a local doctor's office and would provide copies of credit card receipts. To date 828 credit card account numbers have been uncovered by agents investigating the case, though it is believed that over 2,000 credit card numbers may have been obtained.
14 Arrested in $10 Million Bank Fraud Case – On June 18, the Secret Service Newark Field Office, working together with the FBI, U.S. Postal Inspection Service and the Hudson County Prosecutor's Office arrested 14 people involved in a bank fraud scheme. The suspects, using assumed or stolen identities, compromised bank accounts and then conspired to launder proceeds, using the funds as down payments on luxury homes in exclusive neighborhoods. With the assistance of collusive mortgage brokers and appraisers, the suspects then obtained first and second mortgages which exceeded the actual value of the properties, enabling the "buyers" to walk away with hundreds of thousands of dollars in cash at the closing. Also involved in this group is an individual who conspired to re-enact life insurance policies on terminally ill patients, in an effort to collect substantial benefits. Fifteen teams, made up of thirty law enforcement agencies, executed 25 search/arrest warrants, resulting in 13 individuals arrested in New Jersey,
and one additional arrest in Philadelphia. The actual fraud loss is estimated at $10,000,000.
$6 Million Identity Theft Ring Busted – After a two-year joint investigation, on June 5, the Secret Service San Francisco Field Office and Berkeley Police arrested two individuals responsible for a nationwide counterfeiting and identity theft ring that resulted in nearly $6 million in losses from thousands of victims. As part of the investigation, at least 65 local and federal law enforcement officers served 12 search warrants Thursday, including locations in Berkeley, Oakland, San Leandro, Richmond, Antioch, Vallejo and Stockton looking for evidence. Among the items seized were a large number of counterfeit $100 traveler checks, counterfeit personal checks, personal identification cards, including driver's licenses, and thousands of "personal profiles," which included names of probable victims, dates of birth, and Social Security and credit card numbers.
Miami Agents Shut Down Credit Card/False ID Plant – As part of a six month investigation, on May 29, Secret Service agents from the Miami Field Office arrested four Cuban nationals and seized a large scale Counterfeit credit card/False Identification plant in South Beach. The target of the investigation was charged with manufacturing counterfeit credit cards and false driver's licenses. A total of 314 counterfeit drivers licenses were seized, as well as a number of Social Security cards and INS Employment Authorization cards. Machines seized included card printers, two drivers license machines, a tipper, computers, an embosser, a manual embosser for logo's, and equipment to replicate credit card holograms.
The Insider Threat Study. To better understand and equip itself with the necessary knowledge to fight cyber crimes that attacks the banking and finance sectors, the Secret Service undertook a study together with the Software Engineering Institute's CERT Coordination Center of Carnegie Mellon University. The study was called the Insider Threat, which is a comprehensive analysis on the behavioral and technical aspects of criminals threatening the financial institutions of America. The insiders refer to people who are currently employed or have worked in the financial sector. Because of dissatisfaction or grudges with the company or simply taking advantage, these insiders effectively access the databases; manipulate the system for economic gains. The study contains valuable information that will help private organizations, the police force, and government detect and prevent harmful threats.
The study has examined numerous cases. In March 2002, a disgruntled employee placed a logic bomb that erased 10 billion files in the computer system of an international financing service company. Over 1,300 other companies were connected to its main system and network. The company lost around $3 million. A logic bomb is a malicious code implanted into the computer system that acts like a virus during a designated time. In another case, two workers of a credit union altered reports for financial reward. They abused their authorized access in making profits at the expense of the company that incurred some $215,000 in fraud loses.
Some of the findings cited that most incidents happen within the organization and occur during office hours. Most insiders perform their illegal acts for economic purposes. Most insiders' threat are planned and some people also knew about it but somehow they are involved or stood to benefit from the operation. The key motives of these threats are revenged and unsettled grievances. As a consequence, the insiders cause financial losses to the organization and damage its reputation, destroy the data systems or network, and intend to harm a specific person.
The Forensic Services Division (FSD). To complete and strengthen its investigations to all sorts of financial crimes, the Secret Service runs state-of-the-art forensic laboratories managed by experts in different fields. Examiners use instrumental and chemical analysis when evaluating evidences. FSD utilizes various technologies like Voice Identification Program, polygraph program, hypnosis program, enhancements of audio, video, image and photographs. Some of these unique technologies could only be found in this division.
In examining documents, FSD uses the Forensic Information System for Handwriting, which scans and digitizes texts and writings. The results will then be searched for a possible match in the database. The Instrumental Analysis Section has a library of international ink, said to be the most complete collection of writing inks in the world that has more than 7,000 samples. The library identifies not only the type and brand of the suspect's writing but the possible date when the document was written. It has also a watermark collection of over 22,000 images plus a compilation of plastics, toners, and computer printer inks.
This division has also the largest network, since 1999, of fingerprint database with its Automated Fingerprint Identification System that has more than 30 million fingerprints. Examiners can easily match fingerprints recovered from evidences and come out with a suspect's name. The Polygraph Examination Program is an important investigative tool used by the Secret Service in all cases under its jurisdiction to detect deceptions during interview and interrogation of suspects. With highly-trained personnel, the polygraph examination can extract all criminal intentions including issues on national security.
Conclusion. With its dual purpose of investigating and protecting, the Secret Service has encountered many challenges, made significant breakthroughs, and has committed itself to serve. However, the agency relies heavily on the support of various sectors in order to contain criminal activities. It has developed strong partnerships with other organizations and law enforcements here and abroad. The Secret Service can be most effective and succeed in its mission if the citizens they serve can also assist them by reporting criminal activities in their area.
References
United States Secret Service. (2006). History-Timeline. Retrieve May 18, 2006, from
http://www.ustreas.gov/usss/history.shtml
U.S. Secret Service. (2006). Financial Crimes Division. Mission Statement. Retrieve May 18, 2006, from http://www.secretservice.gov/financial_crimes.shtml
United States Secret Service. (2006). Press Releases. Retrieve May 18, 2006, from
http://www.secretservice.gov/press_release.shtml
Merritt, M., Deputy Asst. Director, Office of Investigations, United States Secret Service. (2006). Statement before the Subcommittee on Federal Financial Management, Government Information and International Security Committee on Homeland Security and Government Affairs United States Senate. Retrieve May 18, 2006, from http://hsgac.senate.gov/_files/042506Merritt.pdf
U.S Secret Service. (October 21, 2002). Press Release. U.S. Secret Service Launches Los Angeles Electronic Crimes Task Force. Retrieve May 18, 2006, from http://www.secretservice.gov/press/pub2402.pdf
U.S Secret Service. (Sept. 11, 2003). Press Release. United States Secret Service and Romanian Police Work Together to Solve Major Computer Fraud Investigation. Retrieve May 18, 2006, from http://www.secretservice.gov/press/pub2503.pdf
Jacobs, R. Telecommunications Fraud. The Single Biggest Cause of Revenue Loss for
Telecommunications Providers (White Paper). Retrieve May 18, 2006, from http://www.dimensiondata.com/NR/rdonlyres/85DC1F7A-0B17-4A87-84F9-328ACF33A670/409/TelecommunicationsFraudWhitePaper1.pdf
U.S Sentencing Commission. (2004). Computer Fraud Working Group. Report Summary. Retrieve May 18, 2006, from http://www.ussc.gov/publicat/cmptfrd.pdf
U.S Treasury Department. (2003). The Use and Counterfeiting of United States Currency, Part 2. Second Report to the Congress. Retieve May 18, 2006 from http://www.federalreserve.gov/boarddocs/rptcongress/counterfeit2003.pdf
U.S. Secret Service. July 29, 2003. Fact Sheet. Selected United States Secret Service Identity Crime Investigations. Retrieve May 18, 2006, from http://www.secretservice.gov/press/pub2103_fact.pdf
U.S. Secret Service. April 3, 2003. U.S. Secret Service Electronic Crimes Experts Address House Subcommittee on "Fighting Fraud: Improving Information Security". Retrieve May 18, 2006, from http://www.secretservice.gov/press/pub1303.pdf
Keeney, M. J.D., Ph.D., Cappelli, D., Kowalski E., Moore, A., Shimeall, T., and Rogers, S. (2005). Insider Threat Study: Computer System Sabotage in Critical Infrastructure Sectors. Retrieve May 18, 2006, from http://www.secretservice.gov/ntac/its_report_050516.pdf