The US–Russia Relationship Essay Sample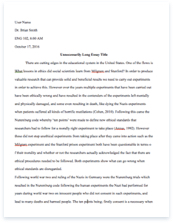 The whole doc is available only for registered users
OPEN DOC
Download Essay
A limited time offer!
Get a custom sample essay written according to your requirements urgent 3h delivery guaranteed
Order Now
The US–Russia Relationship Essay Sample
Abstract
This study examined the current state of the United States relationship with Russian Federation. The factors influencing the bilateral relations, the arguments in favor of rapprochement as well as the obstacles to the latter are scrutinized, the prospects for the future developments are surmised. The study demonstrated there is low probability to arrange truly candid and efficient cooperation between the considered countries due to a number of both objective and subjective reasons.
Today's relationship between the United States and Russia bears a resemblance to a steam locomotive which had been stopped long ago and got cold. Last years pulling power of that locomotive has been spent only on hooter and steam, its wheels had time to freeze to the rails so firmly that to get it moving forward would be arduous job. The fact that Moscow has lost its authority and magnitude in the eyes of Washington is a consequence of a number of factors, but after Iraq it has become more evident. This study examines the factors having led to the recent state of the US–Russia relationship, the advantages of establishing closer ties and obstacles on this path, and explores the prospects for the future in this respect.
Recent History of the US–Russia Bilateral Relations
Just some a decade ago, in 1991, the Americans dreamed that they very soon would be witnessing a rise of the democratic reformist Russia having vanquished the attractive force of communism and ready to establish friendly relationship with its former rivals. But later their euphoria had evaporated. By the end of 1990s Russia's foreign policy had shifted to a stridently nationalist course stipulated that global dominance of the USA should be resisted (Gedda 1998). President Clinton's administration had taken rather middle-of-the-road view on Russia's future. Realizing his role of the US first post-Cold War President Clinton declared American backing of reform in Russia to be imperative.
But financial aid was not the only one thing that Russia actually needed. As Medish ascertained, "follow-through, in terms of active policy engagement and leadership, has been virtually nonexistent". Since 1993 "a quixotic strategy toward Russia" had been commonly practiced by Clinton's administration, and such policy proved to be inconsistent, shorthanded, and deficient of deep knowledge on Russia (1994, p.66). By 1999 the US–Russia relations had entered a new stage. Headed by unhealthy President Boris Yeltsin Russia was economically feeble. There were widespread concerns in the US at that time that the country was extensively struck by corruption. A case of huge money laundering where some New York banks were involved contributed to strengthening of such concerns (Speaker's Advisory Group 2000). The relationship between the two powers had worsened to a degree unexpected at the time of the USSR downfall. From 1992 till the end of 1990s Russian Federation had been slowly but surely alienating from the West.
Current State of the Relationship
As President Bush ascertains, last years the US and Russia have made a major step toward building the new relations. He believes now strategic partnership of two nations is extensive and strong (Office of Press Secretary 2003). He established close personal ties with President Putin and consider Russia to be the principal US ally in the war on terrorism. It is notorious fact that Putin was the first who called Bush after the terrorist attack on September 11, 2001 and said that Russia decided to enter antiterrorist coalition. After that further optimism concerning dynamic scenario of the US–Russian cooperation was motivated by Putin's approval of the US military deployments to Central Asia, rehabilitated Russia-NATO collaboration, and the Moscow's silence concerning the decision made by Ukraine to strive for membership in NATO (Rumer 2004, p. 4).
Over the last three years cooperation in this war has helped to warm up the bilateral relations as both parties emphasize that by joining efforts they could make each other more powerful and secure (Trenin 2003). As the clear sign of closer relationship between Russian Federation and the West a decision by both the EU and the US in 2002 to grant Russia market economy status could serve (Yang 2002, p.23).
But a new difficulty has arisen after Bush's decision on the war in Iraq. This appeared to be an ordeal for the US–Russian foreign policies. On the one hand, Russia promised to support his ally on the whole, and on the other hand, it started to knit together an antiwar coalition with France and Germany. As a result of such maneuvering Russia's reputation was undermined in the eyes of both Washington and Berlin–Paris. Then a few more signals were received which further worsened the relations of two concerned countries.
Those are doings around YUKOS (Trenin 2003), and the issues of freedom of mass media (Colton & McFaul 2001), and debates upon the American troop presence in Georgia and Central Asia. All that has brought to growing suspicious attitude toward Putin in America: is Russia at a turning-point to neo–imperial policy? Taking into account the results of last Duma elections where pro–Putin forces has won as well as revanchists who openly call upon to military, territorial and economic expansion (Rumer 2004, p. 2), such outcome cannot be excluded. While US Ambassador to Russia Alexander Vershbow expressed his approval of joint efforts in antiterrorist war in September this year (US Embassy 2004b), earlier he spoke with far from diplomatic ceremonies criticism of domestic and foreign policy carried out by Moscow (US Embassy 2004a). This obviously testifies that now in the United States a process of discreet reconsideration of the attitude toward Putin's Russia has got under way.
Why the US is Concerned with Establishing Closer Ties with Russia
While, in fact, the economic interests of America in Russia are minimal, establishing closer relationship could bring noticeable benefits to it. The United States carry out the consistent foreign policy of encouraging democracy, reforms and human liberties' observance, because this is in its strategic interest. Democracies neither support terrorism nor deploy production of weapons of mass destruction. An open society enables its people to be widely involved into the process of social and economic modernization, and such socialization contributes to upbringing the youth free of ideology of force (US Embassy 2004b). Furthermore, in Europe the US central geostrategic goal is to strengthen its bridgehead in Eurasia, where Russian territory encompasses the larger part of the continent, by means of a more candid transatlantic partnership with the purpose to turn an enlarged Europe into a vital jumping-off ground for "projecting into Eurasia the international democratic and cooperative order" (Brzezinski 1997, p. 86).
Especially in Russia the U.S. interest lies in fixing the ex-Soviet lands in the Euro-Atlantic security structures with the purpose to encourage economic independence and sovereignty as well as to overcome the pre- and post-9/11 threats, such as terrorism, contraband, proliferation of weapons of mass destruction, and transnational crime. The war on terrorism is the cornerstone of the US national security policy, and here Russia is able and willing to assist. In general,  from the US perspective coalition with Russia in the war on terror "held out the possibility of a collaborative relationship to shore up the security and stability of the vast region around Russia's periphery and root out and defeat terrorism there" (Rumer 2004, p. 4).
What Hampers to Start the Steam Locomotive?
During the 1990s the US was disinclined, and Russia was not capable to take upon them the role to be a security supervisor in Eurasian region. But the gradually growing prospects of the increasing US participation in the security matters of post–Soviet nations had been bearing the opportunity to oppose Russia "which kept a jealous eye on what the sole remaining superpower was up to in its strategic backyard" (Rumer 2004, p. 2). Such concerns among Russian authorities have resulted in the lack of veritable sincerity in the relations.
A rapprochement is hampered by the fact that the visions of two countries on their missions in this region are rather differing. The US considers that the stability of those countries would be achieved if they have complete economic independence, sovereignty, and integrate into Euro-Atlantic security structures. The contrary conviction is cultivated in Russia. The Kremlin considers it possesses an imprescriptible right to control post–Soviet countries and influence their domestic policies (Rumer 2004, p. 4).
Also there are some tensions on the issue of China. In 2001 Russia and China signed the Treaty for Good Neighborliness, Friendship and Cooperation which covered several aspects of their collaboration "including joint actions to offset a perceived US hegemonism". It is reasonable that the US considered the treaty as an attempt to make counter–weight to its power (Yang 2002, p. 24).
Conclusions
As it is seen from the considered above the vagueness concerning the US–Russia relations' hopeful future is the case. The optimism for positive progress seem to be flagging. In this connection Brzezinski points out that "it is therefore imperative for America to shape a geopolitical context that is congenial to Russia's assimilation into a larger setting of growing European cooperation (1997, p. 197).
The current state of things in the US–Russia relationship is such that the officials of the US have got tired of the Russian passivity and unobliging promises; the level of expectations among American establishment is on record-breaking low notch. The dynamism and unjustified hopes have gone away from the bilateral relations, but at the same time tenseness, continuous stressfulness, hysteria and paranoia, so to say, have become a thing of the past too. It seems the US and Russia will never be bosom–friends as the difference of their potentials and interests is too big one. No matter who will be a host in the White House, American policy will never be pro–Russian as well as the Kremlin will never carry out openly pro–American policy. Two nations will be in continuous slight conflict doing all good. It is unlikely the new appointment of Condoleezza Rice on the post of the US Secretary of State would mean any climbing of Russia up the list of Washington's foreign policy priorities.
References
Brzezinski, Z. (1997). The Grand Chessboard: American Primacy and Its Geostrategic Imperatives. New York: Basic Books.
Colton, T. J., & McFaul, M. (2001, October 30). America's Real Russian Allies. Johnson's Russia List Newsletter, 7. Retrieved November 14, 2004, from http://www.cdi.org/ russia/johnson/5514-7.cfm.
Gedda, G. (1998, December 30). Disputes impair U.S. relationship with Russia. Dodge City Daily Globe Online. Retrieved November 16, 2004, from http://www.dodgeglobe.com/stories/123098/opi_relationship.shtml.
Medish, M. (1994).  Russia: Lost and Found. Daedalus, 123(3), 63–71.
Office of the Press Secretary of the White House (2003, September 27). President Bush Meets with Russian President Putin at Camp David. Retrieved November 15, 2004, from http://www.whitehouse.gov/news/releases/2003/09/20030927-2.html.
Rumer, E. B. (2004, April). Collision Avoidance: U.S.-Russian Bilateral Relations and Former Soviet States. Strategic Forum, 207. Retrieved November 14, 2004, from http://www.ndu.edu/inss/strforum/SF207/sf207.htm
Speaker's Advisory Group on Russia. (2000). Russia's Road to Corruption: How the Clinton Administration Exported Government Instead of Free Enterprise and Failed the Russian People. Washington, D.C.: US House of Representatives. Retrieved November 15, 2004, from http://policy.house.gov/russia.
Trenin, D. (2003, August). Russian-American Relations, Two Years after 9/11. Foreign and Security Policy, 5.8. Retrieved November 15, 2004, from http://www.carnegie.ru/ en/pubs/briefings/67440.htm.
US Embassy in Moscow. (2004a, January 8). U.S.-Russian Relations after the Duma Election: Where Do We Go From Here? Retrieved November 15, 2004, from http://moscow.usembassy.gov/bilateral/statement.php?record_id=74.
US Embassy in Moscow. (2004b, September 17). U.S. and Russian Joint Efforts against Terrorism. Retrieved November 15, 2004, from http://moscow.usembassy.gov/ bilateral/statement.php?record_id=105.
Yang, J. (2002). The Love Affair between the Rising Dragon and the Wounded Bear. New Zealand International Review, 27(5), 21–24.