The Use of Cell Phone While Driving Essay Sample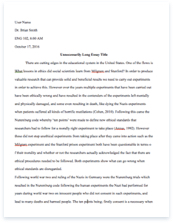 The whole doc is available only for registered users
OPEN DOC
Download Essay
A limited time offer!
Get a custom sample essay written according to your requirements urgent 3h delivery guaranteed
Order Now
The Use of Cell Phone While Driving Essay Sample
Introduction:
As set out in the traffic law, not only in our country but in many countries it is prohibited from using cell phones and responds to text messages when driving. This traffic law, unless the rule is definitely accomplished all that we must follow when driving a car. Most people admit using their cell phones while driving and stop using it when traffic police authorities or near. This law is not a useless rule of the bunch, but it is to take care of our life and not lose it in seconds. Therefore, we must carry it forever, not just when there are police near us, and it is that we put our lives at risk but will keep it.
According to various studies, mobile phone use is a factor that quadruples the risk of accidents. While talking on the phone, even hands free, you lose the ability to concentrate needed to drive: not maintaining a constant speed, the safety distance is not enough with the vehicle in front and the reaction time increases considerably between half and two seconds, depending on the driver. "The issue is to have the "free mind" of any other concern than driving, therefore, traffic law prohibits their use while driving."
Ban Cell Phone Use While Driving
A cell phone wielding driver weaving in and out of traffic and drifting across lanes, because they are completely distracted by the device in their hand, may be all too familiar. When using a cell phone while driving, it impairs the persons driving abilities as much as a person with a 0.08 blood alcohol level. Think of the drivers that you pass daily; how many were using cell phones? Imagine if all of those drivers were drinking instead of using their cell phones behind the wheel. Cell phone use while driving is dangerous because it causes slower response time and reduces the situational awareness of the driver. The best solution to this issue is to ban the use of cell phones while driving.
"Motor vehicle crashes are the number one cause of death in the United States for 3 to 34 year olds. Crashes are among the top three causes of death throughout a person's lifetime. They also are the number one cause of work-related death. Annually, more U.S. soldiers are killed in crashes in privately-owned vehicles than all other Army ground accidents combined" (National Safety Council, 2010) Distracted drivers using cell phones cause about 2,600 traffic fatalities and 330,000 accidents every year (Richtel, 2009). Many drivers talk, text, and respond to their e-mails while trying to drive. People that use cell phone while driving are not aware of their surroundings. Many drivers have swerved into other lanes, run red lights, or had close calls due to using a cell phone while driving. Motor vehicle crashes often occur at intersections because these are the locations where two or more roads cross each other and activities such as turning left, crossing over, and turning right have the potential for conflicts resulting in crashes.
Is society numb from hearing about one fatal accident after another that was caused by distracted driving? When I turn on the news in the morning, the two things I listen for are the weather and the traffic. While brushing my teeth, I say a silent plea that the idiot that will cause today's major back-up has decided to take the day off. It is sad that it seems society has gone numb and is more focused on their personal comforts than to take a second look at the reasons why too many of these accidents occur in the first place. We know how bad drunk driving is and society finally did something about the issue by creating laws against it. But what laws are in place for distracted driving, more specifically cell phone use while driving?
In 2010, the National Safety Council released a study that shows 28% of all car accidents in the U.S. are caused by cell phone use while driving ("Car Accidents Due to Cell Phone Use," 2012). This means that one in every four accidents is due to driving while on the phone. Currently only ten states and the District of Columbia have bans on handheld cell phone use while driving – California, Connecticut, Delaware, New Jersey, New York, Nevada, Maryland, Oregon, and Washington. Thirty-four states have varying laws from bans only for texting, to bans of cell phone use only for certain age group, to limiting the ban to just bus drivers. Four states – Montana, South Dakota, Ohio, and Florida do not even have any bans on distracted driving. We should be doing more to address this growing issue by getting all the states to adopt a law that bans cell phone use while driving. All states should pass a law that bans cell phone use while driving.
The Dangers of Cell Phone Use While Driving
Cell phone use should not be legal while driving, it causes many accidents even fatalities. Drivers become careless while driving when using cell phones. Cell phones cause distractions while on the road. Drivers do not pay attention to the road, which causes accidents to happen. The most prevalent distractions are texting and talking on a cell phone while driving. Cellphone use should not be legal while driving because it will help prevent more accidents and also prevent more deaths. People become distracted while driving when they use cellphones. Drivers are too busy talking on they are cell phones to pay attention to the road. Even the act of just dialing a cell phone can be dangerous. "Just the act of dialing a cell phone increases crash risk by three times."(Teen Drivers Source.com) This is one of the worst distractions drivers can have, Due to the fact that you are not paying attention to the road. The driver's hands are not on the steering wheel which causes you to lose control of your car. This increases the accident risk highly. This is only one reason why cell phone use while driving should be illegal.
The next reason cell phone use should be illegal while driving is due to texting. This causes the same problems as just dialing a cell phone. Drivers are too busy focused on their screen to pay attention to the road. They are also too busy thinking about their responses and what to say to pay attention to other drivers on the road. Since it usually takes two hands to text, the drivers have no hands on the steering wheel. This distraction causes the most fatalities.