Tourist Destination Essay Sample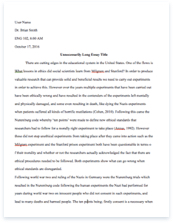 The whole doc is available only for registered users
OPEN DOC
Pages:
Word count: 3421
Category: tourism
Download Essay
A limited time offer!
Get a custom sample essay written according to your requirements urgent 3h delivery guaranteed
Order Now
Tourist Destination Essay Sample
Introduction
In this assessment I would be analyzing the main tourist destination and generators of the world in the terms of visitor number and income generation and also be analaysing statistics to determine tourist destination. Development and predict future development will have analyzed explanation about culture, social and physical features of tourist destination. Explaining how they appeal to their tourists. In this assignment I will produce a report on tourist destination of United Kingdom and compare it with China. As well as compare what appeals the visitors like at a current leading tourist destination, and how they impact on world economy.
East needs West
International tourism
There may be several types to attracting the move of tourists towards a particular area, for example natural assets, towns or cities, culture or even events. We can analyze the movement of tourist destinations in many ways, for example visitors attending a tourist destination would search for pleasing weather, scenic attractions, history and culture, accessibility and amenities. Destination development is important for the growth of tourism. In the future, destination will have to under grow improvement from the influence of three prominent factors; environmental, social – cultural and economical. Each factor has issues that relate to tourism and the future of destinations.
Many of issues raised can be distributed amongst the three factors, making the implications, gradually more important for the future development of destinations. Carbon emissions and ongoing battle with global warming are damaging affects to the environment that destinations will need to overcome to keep an increase in tourism. As populations become wealthier and healthier their wants and needs change and this influences their spending habits, tourists patterns, the environment, society and the economy.
What attracts UK's tourists
According to UNWTO's statistics United Kingdom had attracted 29.3 million visitors in 2012 a 3.6% increase from 2010. United Kingdom had invested a total sum of $52.3bn which is $49.7bn less than China and profited from a lump sum of $36.4bn which is $13.6bn less than China. The main tourist attractions in UK are amusement and theme parks, castles palaces and stately homes, zoos safari parks and beaches, museums and galleries, churches and cathedrals landmarks and historic sites, London being the capital city for England holds most attractions. Unlike China, UK is more of a multi cultural place celebrating and sharing traditions, cultures and religions from around the world. UK is made up of four constitutes England, Scotland, Ireland and Wales England being the Largest constitution separated by only 21 miles sea gap from France (Europe). Much of England consists of hills and mountain areas the Pennines dividing the east and west of England.
Other famous parts of the north and midlands are the Lake District, the North York Moors and the Peak district. Moving more down towards the South we have the more flat parts such as the East Anglia and the Fens. Poole also a part of south England happens to be the second largest harbour in the world after Sydney (Australia) although this fact is yet being disputed. Britain is packed with historic monuments, royal place and some of the world's top museums. There's the town in Staffordshire where the famous Poet Shakespeare was born, there's Cathedrals and there is the Tower of London uncovering its dark history. Britain is full of historic Churches, Abbeys and Cathedrals, many of which have seen more than 100 years of history. Some of which have a colorful myths and legends about them.
The coastal areas of UK include; Cornwall, Cumbria, Dorset, East riding of Yorkshire, East Sussex, Essex, Hampshire, Isle of Wight, Kent, Lancashire, Lincolnshire, Merseyside, North Sussex, Suffolk, Tyne and Wear, West Sussex, Northern Ireland and many more. The most popular coastal area runs along Dorset, Hampshire, East Sussex, and Isle of Wight. The inshore and coastal area of UK stretch over 15 coastline of which are used in weather forecasting especially for wind-powered or small coastal crafts. Each of these areas is defined by geographic al features such as headlands, sea ports or estuaries (coastal border). 2012 Olympics and Paralympics attract tourists in the heart of London In 2012 UK hosted the Queens Diamond jubilee celebration in June, the London Olympic Games in July/Aug and the Paralympics in Aug/September.
This was a major international multi sport event celebrating the traditions of Olympic Games. It took place in London and over 10,000 athletes took part from around the world. The Olympic event was hosted in Stratford East London, Olympic Park, which is now being used for a number of sport venues. Up to 180,000 spectators a day entered the park to view and enjoy the games. During the Games, 20 million spectator journeys were made in London, including three million on the busiest day of the games. It has also been recorded that 2012 had the wettest April-June in UK which had an impact on travel and tourism and some strengthening of the pound against the euro from low exchange rates experienced in 2009 to 2011.
Climate change affect tourism in England
The North Sea is a marginal sea of the Atlantic Ocean located between Great Britain of Scandinavia, Germany, the Netherlands, Belgium, and France. An epeiric (or "shelf") sea on the European continental shelf, it is connected to the ocean through the English Channel in the south and the Norwegian Sea in the north. It is more than 970 kilometers (600 mi) long and 580 kilometers (360 mi) wide, with an area of around 750,000 square kilometers (290,000 sq mi). The North Sea has been an important European fishing line for some period of time, as well as a major fishery. As the border of the countries it has been popular for recreation and tourism, and over the years it has turned into a rich source of energy resources such as fossil fuels, wind and early efforts of wave-power.
A large part of the European drainage basin is emptied into the North Sea including the water from the Baltic Sea. Storm Tides threaten some parts of Europe and areas of the Eastern part of England around the Wash and Fens. Storm surges are caused by changes in barometric (air) pressure combined with strong wind and wave action often causing floods around these areas. Sea levels around the world are rising. Currently the sea-level-rise affects the population living around the coastal regions and on islands. According to a Met Office, within 40 years the climate is estimated to rise by 2 degrees Celsius in the southwest of England, so in average the highest temperature in a summer's day will rise by about 3 degrees Celsius. The rise in temperature could lead to outdoor citrus cultivation being possible. Due to the sea levels rising the spring tides have risen over many of the regions harbour walls and an increase in sea levels by 40 cm at Newlyn.
An environmental Agency has said that over the next 25 years the investment in buildings and up keeping of flood defenses need to be doubled in order to maintain the current levels of flood and counter the effects of climate change. Currently floods from sea and rivers put 65,369 properties at risk in Devon and Cornwall, of which 29, 577 are at "significant risk". Richard Cresswell, the regional director for the Environment Agency in the south west, said: "The latest UK climate change data shows that the risk of flooding and coastal erosion will continue to increase in future due to rising sea levels and more frequent and heavy storms." 357mn pounds has been spent on flood risk management around the coastal areas of Cornwall, Devon, Dorset, Somerset, South, Gloucestershire and Wiltshire since 2002, this spend has continued over 2010-2011.
UK's action on globalization
U.K is one of the world's leading trends in providing low carbon, and this happens to be a growing infrastructure for U.K. it currently is the world leader in offshore wind and low carbon projects make up to 70% of the treasuries infrastructure pipeline. These projects will provide a significant growth impact on UK's economy, creating more jobs and attracting more investment following the current crisis on the market. According to statistics U.K plan to spend a total of 205,206million pounds on low carbon projects by 2020. This should bring some hope after the previous losses from the millennium dome project back in 2001 investing a total sum of 200mn.
However even though many of these business owners and managers understand that we must convert to low carbon economy, the 'Carbon Trust' research shows that their acknowledgement senses cost and damage to their business interests as major obstacles get in the way for the next step. But, if they were able to tackle these obstacles the country's industry would be benefited largely. Professor Grubb, associated director of policy at the 'Carbon Trust' quotes "with businesses producing almost half of UK's co2 emissions, it is time for board to put the climate change mitigation at the top of the agendas". UK warns businesses on low emissions tax.
This is to combat the new UK carbon floor price taking affect from 1st of April; it is likely to keep British carbon prices much higher than those in the EU market, where they have crashed to record lows. If we look at the picture in whole, reducing co2 emissions means tackling climate change, which over the years has had a drastic affect on tourism. For example, the recent earthquake in China, Indonesia suffering from tsunami back in 2004 has reluctantly decreased in tourism. So if countries like the UK and the EU countries meet their goals in reducing co2 emissions then other countries will also follow, perhaps using UK as their main source. After 26 November 2008 the 'Climate Change Act' has become law. The Act puts into place a framework to achieve a mandatory 80% cut in the UK's co2 emissions by 2050, an average target to reduce 34% of this within 2020.
China's tourist destinations
China has attracted 57.7 million visitors in 2012 which is an increase 3.4% from what they achieved in 2010.China is the third largest country after Russia and Canada located in south East Asia along the coastline of the Pacific Ocean, offering a diversity of historic attractions such as the famous Forbidden City, The Great Wall and the Shaolin Monastery.
The vast land expanses of China include plateaus, plains, basins, foothills, and mountains. Defining rugged plateaus, foothills and mountains as mountainous, they occupy nearly two-thirds of the land. China is divided into four regions that is the North, South, Northwest and the Qinghai Tibetan areas. Because of geographical differences, residents of each region have distinctive life styles and customs. China has numerous rivers and lakes. Yangtze is known to be the third longest river in the world. 'The Yellow River' known as 'The Mother River of the Chinese people' flows just behind the Yangtze both flowing into the Pacific Ocean.
Many of the lakes in the Northwest are salty whereas the lakes in the Southeast consist of more fresh water. Poyang Lake, Dongting Lake and Tailu Lake are all fresh water lakes. These provide China with precious resources such as the aquatic products, petroleum natural gas, mines and renewable resources including tide power. The top ten tourist attractions are spread out across china, even though travelling around has become a lot easier it is still exhausting for visitors considering the vast size of the country. The transport network of china yet needs a lot of developing to be done in order to provide links in and around the country for tourists. To begin with we have the Pudong skyline situated in a district of Shanghai. Further upcoming sky scrapers are yet to be completed by 2014.
China's environmental issues criticized as "inadequate". China, on the other hand, has many environmental issues which affect biophysical environment as well as human health; all these yet need over coming. According to Thomas Harwood 16 of the 20 most polluted cities are located in China; this is a very large number. The Chinese government has acknowledged this issue and has made some improvements, but these improvements have been criticized as inadequate. As of 2012 there is increased citizen activism regarding government decisions which are perceived as being environmentally damaging. (Keith Bradsha, New York Times, July 2012.) Heavy industry, dominated by state-owned enterprises gives privileges of cheap energy and loans, this has been promoted since the beginning of the central planning; these industries tend to be more polluting. In an article 'water recourses of the people's republic of China' it states that China is affected by severe water quantity and severe water quality pollution.
An increasing population and rapid economic growth as well as lax economic oversight have increased water demand and pollution. China has responded to these issues vastly by rapidly building out the water infrastructure and increased population and explored a number of further technological solutions. The exploitation of coal-fired power stations are drying up in North China, they would now have to take an alternative option for this hoping it is more environmentally friendly. China's forests covers up to 20%, the country has some of the largest foretasted lands in the world, this makes it a target for forest preservations effort. In 2001 China was listed in the United Nations Environment programme (UNEP) as being amongst the top 15 countries in having the most 'closed forests', i.e. virgin, old growth forests or naturally regrown woods. However UNEP estimates 36% of these forests face deforestation due to the increase of their population density.
According to Chinese government website, the Central Government invested 40bn yuan between 1998 and 2001 on the protection of these vegetations. Between 1999 and 2002 China has converted 7.7mn of farmlands into forests. 30% of China's surface is desert area of which 90% is located in the west side of the country.
Desert area in China remains a big issue, consuming more land that of farmland areas. The vast plains of China used to regularly be flooded by the yellow river. However, overgrazing and the expansion of agriculture could cause the land to increase. The 'Green Wall of China' has formed a project to hold back the encroaching desert by restoring 9 million acres of forestland; this had been estimated to be complete by 2010, costing approximately $8 billion. Even though the 'Gobi Desert' expands by approximately 2,500 km2 per year, the Chinese government believes that by 2050 most of the desert lands can be restored back to forestlands. This project is possibly the largest ecological project in history.
Human rights still lie's a question for China
The recognition and protection of 'human rights in the people republic of China' is still a matter of dispute. Peoples republic of China (PRC) claim there to be an existing enforcement measures which guard against human right abuses, whereas other countries and authorities (UN, Canada and India) who work alongside the non-governmental groups (amnesty international, Human rights in China) and other opposition parties inside China state that the authorities in mainland china regularly sanction or create such abuses. However, numerous Human right groups have addressed the human rights issues they consider to be mishandled and undermined by the government, some of which being the death penalty (capital punishment), the one-child policy, the political and legal state of Tibet. Other areas of concern which suffer severe lack are the rights of laborer's, migrant laborers, religious groups and ethnic minorities.
Considering the tourist trends in China, the inside political issues still remain to be slacking in development compared to other leading countries. Considering the usage of co2 emissions has been issued to, China still remains to be slacking compared to Britain's advance action on climate change. Transport also happens to be in need of improvement in China, considering the size of its landmarks. We are now leading a 21st century lifestyle and yet countries like China, although have progressed in the infrastructure of telecommunications are in need of democratic change to meet the welfare of its citizens, and modification to be able to tackle the big issue of tourism and compete with the international trend.
Conclusion
The broad influences are clear and have been noted above, political and economic change, both internally and externally, environmental deterioration, technological (particularly transportation related) innovations and improvement, shifts in tastes and behaviors, and media influences. However, the way such forces impact on specific locations and communities, the duration and degree of permanence of their effects, and what can be done to mitigate or control such forces are still relatively unclear. Identifying the likely pattern and process of destination development is useful, but how this process might be controlled, protected, maintained and managed would be a considerable step forward for China. There must be an innovative, popular and culturally-oriented year of events to attract visitors. It should be remembered that all cities have a cultural tourism offer, cultural attractions and in many cases, a cultural quarter.
They will all be competing to attract visitors in 2013 as well. UK has much appeal to visitors; UK is a leading country in climate control, as it was mentioned earlier; China will need UK as a scope in provision for coal. Human rights in the United Kingdom are set out in common law, which is intact by the government. Although political power remains centralized in the Chinese Communist Party, China is undergoing profound economic and social changes. Modern tourist facilities are available in major cities, but many facilities in smaller provincial cities and rural areas may be below international standards. They don't only have big issues such as climate control to reinforce, as mentioned above there are a lot of political and safety issues which need to be enhanced to elaborate the social welfare of China. As a leading destination UK should be used as a role model for developing countries such as China.
Reference and bibliography:
* A newspaper article by Environment correspondent. Clark, P, UK business warn on emissions tax, 31st March 2013, found in www.ft.com-ukbusiness * UNWTO 4th July 2013, pages 4, 5, 6, 8, 9, 11, 13, 14, 15 – UNWTO tourism highlights 2013 edition; Spain, Madrid, found in; www.unwto.org/pub * Environmental Agency on 21st June 2013, 'Low Carbon Industry' , found in www.environment-agency.gov.uk/research/library/ * http:/sayiamgreen.com/blog/2009/09/the-most-polluted-cities-in-the-world-
* 23 July 2013, China weighs environmental cost;
* 'A New Epic', The economist, 21 Oct 2010, found in www.economist.com/node/17314578 * Water demands of coal fired power drying up in North China, March 25 2012, Scientific American * China's electricity grid, East needs West- for coal, 21 March 2013, Chinese utilities face $20 billion costs due to water, brief says, 24 March 2013, Business Week. * Lia, Jingveand Jordan Nelson, retrieved in 2nd April 2009, "Chinese Environment in a globalizing World" Nature Vol, 434, pp, 1179-1196, 30 June 2005, retrieved in 2nd April 2009 * "International efforts to save forests should target 15 countries", retrieved in 2 April 2008 UNEP, 20 August 2001, retrieved in 2 April 2008 * Protection of forests and control of desertification, retrieved 2 April 2008 * Li Zhiyang, retrieved 2nd April 2008 "A policy review on water shed protection and policy allevation by the grain for green programme in China", * Ratcliff, Evan, April 2003, "The Green Wall of China", Wired magazine. * Ripley, George, Charles Anderson Dana 1883. retrieved 26 Dec 2008. 'The American Cyclopedia, a popular dictionary on General Knowledge, (digitized 2007-10-11 by Google books online), D Appleton and Company, p 99, 'About the North Sea, , retrieved 2nd November 2008, key factors' safety at sea project, Norwegian administration, 2008, * Freestone David, Ton Ijlstra (1990), , retrieved 3rd Dec 2008, 'Physical properties of sea water and their distribution annual: Variation in surface salinity' The North Sea perspectives on regional environmental cooperation. Martinus Nijhott Publishers, pp 60-70, * www.Oceanservices.noaa.gov/facts/sealevels, revised on 11 January 2013. * "Climate Change Map", 17th November 2009, The Met Office, * "Southwest faces temperature jump", 25 June 2009, BDC News article, * Climate Change Act 2008 (c 27)
* United Nations News Centre, 2nd March 2013, "China must urgently address rights violation in Tibet', UN senior Officials * Sitaraman, Srini, June 2008, explaining China's continued resistance towards human rights norm: A historical legal analysis, ACDIS, occasional paper, programme in Arms control, Disarmament, and international security, University of Illinios