White Castle Whisky Essay Sample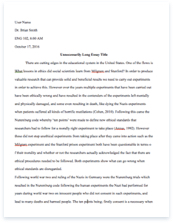 The whole doc is available only for registered users
OPEN DOC
Pages:
Word count: 656
Category: alcohol
Download Essay
A limited time offer!
Get a custom sample essay written according to your requirements urgent 3h delivery guaranteed
Order Now
White Castle Whisky Essay Sample
The Philippine market has always enjoyed the world-class quality that Destileria Limtuaco products have been known for. The distillery is proud of its wide range of distilled spirits and alcoholic beverages expertly blended and produced with the highest degree of manufacturing excellence, backed by 5 generations of master blenders, the finest liquor makers in the Philippines. For over 150 years, Destileria Limtuaco's excellent brand portfolio consists of distilled spirits, whiskies, brandies, gins, rums, vodkas, tequilas, cocktails, herbal and sweet wines, and the original medicinal wines. These products are produced strictly following special manufacturing processes and well-guarded formula developed by the master blenders, creating exceptional products of superior taste and quality that satisfies the impeccable taste of Filipinos and connoisseurs the world over. By exploring this website, you'll find out the answer why Destileria Limtuaco became known as "The Oldest Distillery in the Philippines". White Castle Whisky
PRODUCT NAME: White Castle 5 Years Old Whisky
PRODUCT DESCRIPTION:
The Philippines most revered whisky and one of the anchor products of Destileria Limtuaco. Blended and aged to perfection in oak barrels, it has a smooth, full-bodied taste plus its proof, aroma and golden color… guarantees no hangover. SELLING PROPOSITIONS:
White Castle 5 years old is a premium yet competitively priced whisky, comparable in taste to many imported brands.Consumers get true value for money. An icon in the local liquor industry, the product was promoted and built around the advertising concept of the White Castle girl, a beauty in a red bikini riding a white horse amidst a White Castle. Exported to many countries around the world.
Available in 4 sizes:
700ml bottle / 12 bottles per case
375ml bottle / 24 bottles per case
187.5ml bottle / 36 bottles per case
50ml miniature bottle / 12 bottles per pack
4.5L mini oak barrels
80 Proof / 40% alc. by vol.
| PRODUCT NAME: White Castle Calibre 69 Whisky|
| PRODUCT DESCRIPTION: A unique variant of the traditional White Castle 5 Years Old Brand and another quality product of Destileria Limtuaco. Blended with imported malts and essences, aged in oak barrels to ensure a smooth, clear taste and an aroma of a truly fine whisky.| | SELLING PROPOSITIONS: * White Castle Whisky Calibre 69 is the only affordable Philippine whisky in the market. * Comes in a new modern and sophisticated package. Sleek bottle design that's easy to grip, vibrant black and gold label with matching aluminum closure & comes with a plastic pourer to prevent spills. * Blended with imported ingredients, guaranteed to give consumers the total satisfaction of a smooth tasting whisky with no hangover. * Competitive price, truly a good value for money. * Exported to many countries in the region.Available in 3 sizes: Easy-to-grip streamlined shaped bottles. * 700ml bottle / 12 bottles per case * 350ml bottle / 24 bottles per case * 187.5ml bottle / 36 bottles per case 69 Proof / 34.5% alc. by vol.| TV COMMERCIALS
Long before advertising took up the concept of having storylines, Mr. Julius Limpe already had in his mind the plot of White Castle Whisky ad. And it would be like a fairy tale, complete with a castle with a red-roofed turret, a white thoroughbred, and of course, a princess, in a red bikini. The first princess was a young grl straight out of Forbes Park, Sylvia Lichauco, daughter of an ambassador. In Limpe's storyboard, the princess decides to take her white horse for a bare-back ride on the beach where three men take a fancy to the princess. To elude the men, the princess turns the horse around back to the castle but in an effort to stop the pursuit, she takes out of a pouch a bottle of White Castle Whisky and drops it in the sand. True enough, the men turned their focus on the bottle.
BILLBOARDS
Destileria Limtuaco has been in the Philippine liquor industry for over 150 years. To strengthen Destileria Limtuaco's product campaign, billboards were produced.