Winter's Light Essay Sample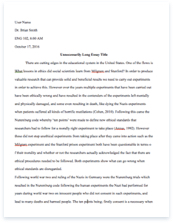 The whole doc is available only for registered users
OPEN DOC
Pages:
Word count: 920
Category: violence
Download Essay
A limited time offer!
Get a custom sample essay written according to your requirements urgent 3h delivery guaranteed
Order Now
Winter's Light Essay Sample
War, violent mass murdering used to accomplish political and government goals, hate crimes, acts of violence or harm to individuals with personal differences, and suicide, the ending of ones own life. All of these unfortunately happen on a daily basis and is considered a norm in today's news broadcasts, but why are these tragic events simply glazedover and accepted as a common part of the news most people listen to while eating dinner? M. J Hardman, a board member of the American Humanist Association, proposes through her work, "Language and War," that it is the violent language and war glorifying metaphors used in daily life that has made people accustomed and accepting of violence in speech and reality. Martha Kinkade, author of Winter's Light, recalls violent experiences from her past in Wyoming highlighting Hardman's ideas that today's speech is constructed to unintentionally promote the acceptance of violence. Through Kinkade's poems "Boots, Sugar", "Skinning", and "Snowy Milkweed" Hardman's argument that hostile language is making violence more acceptable is shown through the metaphors and violent thoughts and action of these poems.
Of course, some violence is unavoidable and simply the production of a mistake, as seen in Kinkade's poem "Boots, Sugar". In the poem a father mistakenly shoots his daughter while cleaning his gun as the other daughter watches the scene unfold. Hardman exclaims that "The all-day every-day level is where the seeds of violence are planted and the appropriateness of war is taught." This claim about are language makes the next scene in Kinkade's poem understandable. After shooting his daughter the father and mother tend to the injury while the other daughter cleans up the blood on the floor. As Hardman assertion states, that violence is becoming accepted, it is easy to see that the sister cleaning the blood has become accustomed to the violence around her by the actions that she takes. As Hardman argues, it is the metaphors in language that influence the acceptance of violence. Metaphors such as "She shot me down." When talking about asking a girl out and "You are killing me." when talking how about how funny a person is, are examples of the influences in the world that has made this little girl more accustomed to violence.
As more violent influences poison the minds of the people violent acts themselves also become more prominent. Hardman states "we are constructing our language to glorify war and violence and in that way make such violence appear appropriate even acceptable when it appears in reality." In Kinkade's Poem Skinning these violent influences surface in reality through the action of revenge. Kinkade writes "How easy it is/ to cut a throat/ let the blood roll over a pocket knife/ onto the ground" (pg. 63). This poem continues to compare the how easy it would be to skin the man who had raped a little girl just like an animal in metaphors like the ones above. As Hardman states in her work Language and War "We further make war an 'appropriate' response to problems by inverting the metaphors when we metaphorize the violent as peace", just like people turning to revenge to solve their problems. The prevalent idea that violent metaphors are escaping the pages of literature and entering into reality is unmistakable true. No one is usual taught that revenge is the device to turn to when life throws them a curve ball, but the poison of todays metaphors has begun to engrave itself into the minds of today culture.
That culture, which currently uses violent language, is exactly what Hardman seeks to dispel through her essay "Language and War", but of course changing the way a nation talks is not going to happen over night. In Kinkade's poem "Snowy Milkweed" the ideas that Hardman is try to get rid of are easily seen by the depiction of a nice peaceful scene of girls playing, but each action not matter what it is gets covered by a thin film of dirt which can not be washed away. That film of dirt is exactly what Hardman is trying to get rid of by removing the violent metaphors and war glorifying actions that make are speech, no matter its intent covered with that muck. But of course, like most diseases that harm the safety of the people, it is not easily eradicated. Hardman understands that this is a process that will take many steps, and explains "The construction of peace in our everyday language and thus in our everyday perceptual patterns is an ongoing process… This must be a cooperative community endeavour." Hardman pursues something that can only be obtained through a group effort, but the product is also one which benefits all and those who for future generaltions.
Today language is used as a glorification of war and promoter of violence in everyday life but remedies are available to cure the cancer being cause by the words that people use. Hardman explains that these violent words promote and make violent actions acceptable in society and the solution is to simply get rid of them. By no means will changing how a whole culture communicates with each other be an easy task, but isn't it at least worth a try if the out come is a more promising and peaceful future? Hardman explains that this will not happen over night, but hopefully a virus of less violent speech will evolve to take over and destroy the violent cancer that are words are making today.