Zara Fashion House Essay Sample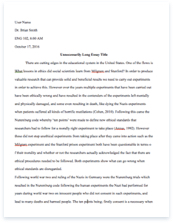 The whole doc is available only for registered users
OPEN DOC
Download Essay
A limited time offer!
Get a custom sample essay written according to your requirements urgent 3h delivery guaranteed
Order Now
Zara Fashion House Essay Sample
Introduction:
Inditex, founded by Amancio Ortega, operates six different chains: Zara, Massimo Dutti, Pull&Bear, Bershka, Stradivarius, and Oysho. Since 2006 when the case was written, Inditex has added Zara Home and Uterque to its collection. The retail chains were meant to operate as separate business units within a structure, which included six support areas and nine corporate departments. Each chain addressed different segments of the market, but all share the same goal: to dominate their segment using a flexible business model that could be expanded on an international scale. As the parent company, Inditex focused on providing the corporate services to its respectable chains so that they could accomplish their goals.
As a global apparel firm, Inditex's main development strategy for international expansion is to become the sole or majority shareholder. However, for small or culturally different markets, it extended franchising agreements to leading local retail companies. For countries with large barriers to entry and an appealing customer base, Inditex created joint ventures with the possibility of later buying out its partner. Despite the different approaches used to enter into the international market, Zara has shown that there is no impediment to sharing a single fashion culture. Zara, a key subsidiary of its Spain-based parent company Inditex, was established in Galicia, Spain in 1975. The brand provides an alternative outlook to the fashion retail business model by rejecting media advertising and blow-out sales, and maintaining the bulk of its production process in-house rather than outsourcing to low-cost countries. Despite the seemingly counter-intuitive business model Zara operates, it has become one of the leading fashion retailers in the world.
Conclusion:
Zara's plan to expand internationally on one hand and its standardized production line and strategy limited to current geographical base in Europe on the other hand could be a possible threat of failure to Zara. There are visible differences in cultural, social, political conditions across different countries and the difference in tastes, liking, and fashion across region scan also pose a threat of failure to Zara. This vulnerability that faces Zara when it enters international markets can cause Zara to succumb in face of stiff competitors and its economies of scale". To enter international markets, Zara needs to deliver its apparels in-time, at competitive prices, customized for local market, and short-lead time. Another threat of failure that lingers Zara is their inability to develop a strong supply chain in the Americas. The U.S apparel market covers 29% of the world's market. Their current strategy in Europe has given them success and ability to grow. Outside Europe however, Zara lacks the essence of strong internal production and distribution facility, producing in small batches, and delivering in short-lead times in international markets.
To add to that, changes in foreign currency market can also be a possible threat. Production costs may increase if Euro becomes stronger against Dollar, leading higher costs of apparels to final consumer. Another threat to Zara is direct competition. H&M, The Gap, Benetton are all looking at international markets to enhance their growth opportunities. H&M comes closest to Zara in terms of price and fashion sense. It is also commendable to note H&M's strategy of entering one international market at a time and designing clothes based on international tastes. H&M has also is in the process of building distribution centers in their international locations to save on lead time, transportation costs ,and logistics costs. Zara's centralized logistics model may hinder its movement and growth in international markets. Also, Zara is not sure about which market to enter. This may be a possible barrier for Zara since the markets are diversified, have different tastes and requirements, the industry structure is different, and it may be difficult for Zara to impose its existing structure in foreign countries unless it understands the markets.
Recommendation:
From a general standpoint, this article has the great merit of being very factual and quite well informed when compared to the other sources available on the Zara case. It also has the quality of bringing to light the full range of issues affecting the company, from its strategic positioning to its outbound logistics, and covering its policy for assembling collections and the internal organization of its services on the way. Zara's specific positioning is only clear when all of these elements are taken into account. At this point, it is useful to remind ourselves of how Zara's design / procurement chain (value chain)differs from the other traditional models. Design and creation rely extensively on re-using (copying)fashion trends observed at the fashion shows and at competitors' points of sale, allied to the very acute sense of fashion shared by its buyers and designers alike. In the vanguard of this ever- changing industry, Zara's need for a responsive design / procurement chain is absolute. The fact of being very close to fashion trends explains why this brand has a very high sell through ratio when compared to other sectors.
Somewhat contrary to what is stated in the article, it should be remembered that Zara's strategy does not exclusively rely on the "Made by Zara" design but is also based on purchasing products finished by their network of "medium term" suppliers .Today Zara has nearly 600 stores worldwide and the firm continues to open about 2 new stores per week. There is also a clear strategy to make the new stores bigger to allow the firm to showcase its ever-expanding range of products. Almost 90% of the new stores are being opened outside Spain and although most continue to be wholly owned by Inditex, one-third of the planned new stores in the Zara two-year plan will be joint ventures or franchise operations.
Of course, reliance on joint ventures and franchising is common practice in this industry – in 2001 Benetton, a successful pioneer in the innovative management of the fashion retail supply chain, had almost 6500 franchised stores in 120countries because It can help to cope with overseas expansion, secure financing, reducing regulatory risks ,etc. and lowers the demand for close attention to day-to-day operations in far-flung stores. Unlike Zara however ,Benetton does not own the inventory at its franchise stores. As Zara continues to open more stores in more countries, will it have to adopt a similar policy? If it does, will these and other potential changes adversely affect Zara tightly controlled supply chain, the system that has enabled it to achieve better results than almost all of its peers? How do the issues of the Zara case play out at your company? What the limits of Zara's model?