Struktura Inc. Essay Sample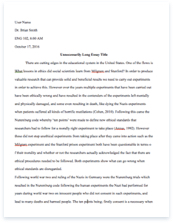 The whole doc is available only for registered users
OPEN DOC
Download Essay
A limited time offer!
Get a custom sample essay written according to your requirements urgent 3h delivery guaranteed
Order Now
Struktura Inc. Essay Sample
The problem was observed around the 1980s where the Federal Republic of Germany and the Republic of the Philippines entered into a contract to develop applications of solar energy in the Philippines. Viewpoint: Antonio Co, Owner of Struktura Inc.
The case will be based on the point of view of Struktura Inc.'s owner and ALCO Group's entrepreneur-owner-manager-president, Antonio Co. Major Policy Statement
Struktura Inc., a spin-off of Karkon, is a machine shop operation which is a part of the ALCO group of companies. It is known to for its precision in manufacturing best quality steel frames and bases for photovoltaic (PV) cell panels. Current Operational Plans
Management
Antonio Co is the president of the ALCO group of companies to which Struktura Inc. (SI) belonged. The Philippine-German Solar Energy Project (PGSEP) was headed by Struktura Inc.'s owner, Antonio Co alongside with his consultant, Bingo Dimalanta. The director of the PGSEP is Frank Schneider and he invited Antonio Co to examine the possibility of assembling the Solar Home System (SHS) units and assembling them to the Burias community. Bingo Dimalanta, Antonio Co's consultant is tasked to do the legwork of the PGSEP. Marketing
The technology introduced by the Germans involved the encapsulation of the sun's rays through panels of photovoltaic (PV) cells. The project's main focus is the stand-alone unit for a single household where each household could have its own PV panel, a battery control unit (BCU), a battery and direct current (DC) appliances. Depending on its power needs, a rural household could choose between a 28 watt-peak (wp) or a 50wp Solar Home System. PGSEP is afraid their efforts to propagate the Solar Home System (SHS) are useless. They need to identify a local group to undertake the project commercially. A community in Burias, Masbate had indicated a willingness to order the system. There is a waiting list of 120 customers. PGSEP's contract with the Philippine government disallowed them from commercializing the venture. Finance
PGSEP is funded by the German Bundesministerium for Zussamenarbeit (BMZ) through the Gesselschaft for Zussamenarbeit (GTZ) Gmbh with a counterpart fund from the Philippine Office Energy Affairs (Non-Conventional Resources Division). It was computed that the cost per system is Php 5,978 for the Solar Home System A (SHS A) having 28wp panels and Php 8,950 for the Solar Home System B (SHS B) having 50wp panels. Operations
The Philippine-German Solar Energy Project (PGSEP) started on February 27, 1981 when the Federal Republic of Germany and the Republic of the Philippines entered into a contract to develop applications of solar energy in the Philippines. The implementing arm for the PGSEP in the Philippines is the National Oil Corporation (PNOC) through its Energy Research and Development Center (ERDC). Among the applications tested by the PGSEP are community charging stations, poultry incubators, telecommunication power generators, navigational aids, refrigeration systems, water pumping systems, streetlights and large power grids. Human Resources
Frank Schneider offered Antonio Co the services of his project staff if Antonio Co agreed to make Burias his pilot phase. Statement of the Problem
How will Struktura Inc. introduce and propagate the use of the Solar Home System (SHS), a part of the Philippine-German Solar Energy Project (PGSEP), to the people in sparsely populated areas in the Philippines. Statement of Objectives
SWOT Analysis
Alternative Courses of Action
Analysis of Alternatives
Decision Statement
Implementation Program
Proposed Operational Plan
Other Problems and Recommendations
Management Lessons Learned